Rotary-USAID
Lesson learned
Don't forget the broader community
Students at the Kade Presbyterian School learn hand washing and personal hygiene formally in the classroom. But how can teachers ensure that translates into daily practice? Some schools have health clubs, which reinforce healthy habits such as washing hands before meals. Or schools might use triggers, such as putting the hand-washing facility directly outside the bathroom or displaying posters or murals of people doing healthy things.
Meanwhile, the preferred method for reaching adults is community-led total sanitation (CLTS), which teaches residents how to analyze their sanitation habits and collectively mobilize to change unhygienic behavior.
The Rotary-USAID partnership provided two toilet blocks at Kade Presbyterian School. But many families in the surrounding communities don't have toilets, so students struggle when they go home. This also puts pressure on the school facilities, because other people living in the community want to use them. This is common in areas where schools receive toilets, says Andy Osei Kontor, a field officer from Global Communities. Community members break the locked doors to get into the latrines, and then, lacking training, use them in an unsanitary manner. Schools are left to use their resources to clean up the messes. "But after the schools fix such issues, the intrusions persist," Kontor says. "Eventually the schools give up" — which underscores the importance of long-term planning.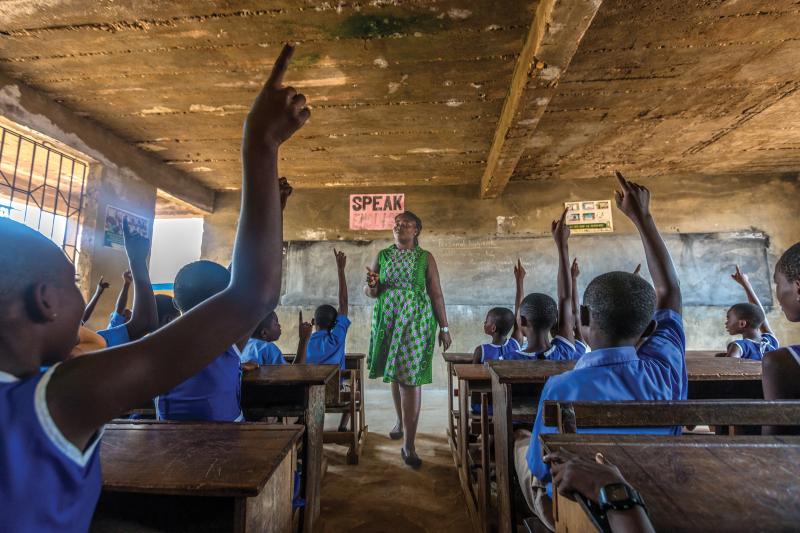 Lesson learned
Financial planning is crucial
It's a winding drive through thick forest to reach Beposo, a village so remote that residents had to help clear the roads so a truck could come in and drill a Rotary-USAID borehole.
Before the borehole, residents used water from a nearby river for drinking, cooking, bathing, and washing clothes. "Though that wasn't good, we had no choice but to use it," explains Dede Christiana, a member of the local water and sanitation management committee. "I used to have upset stomachs, and because the children had to journey long distances for water, they were always tired and couldn't study in the evening. This new source of water has brought us joy and relief."
Rather than charge per use, the community levies a 2-cedi (36-cent) monthly fee from residents; those who can't afford it make their payment whenever they sell their agricultural products. The treasurer of Beposo's water and sanitation management committee provides reports on the finances at community meetings and deposits the money in 100 cedi (roughly $18) increments to the bank. "I pay for the water because it's very important, and I know that the money is going to be used in operating and maintaining the borehole," says Kwame Frimpong, a resident of the community.
Frimpong and his neighbors in Beposo understand the necessity of the water fees. But a study of projects in Phase 1 of the Rotary-USAID partnership found that the local management committees in nine of 12 communities failed to collect fees on a regular basis. Without those funds, the committees would be unable to buy spare parts, hire mechanics, and maintain the borehole, which would ultimately negate the benefits of the partnership's projects.
To overcome those shortcomings, Ghanaian Rotarians act as mentors to committee members. "We have to teach them accountability and convince them to establish an accounting system and put money in the bank," says Ako Odotei, the Phase 2 chair of the host committee of local Rotarians. "Invariably, any equipment you install will break down. That's why we have them try to set up a system to collect tariffs and reassure the community that the money is being used appropriately."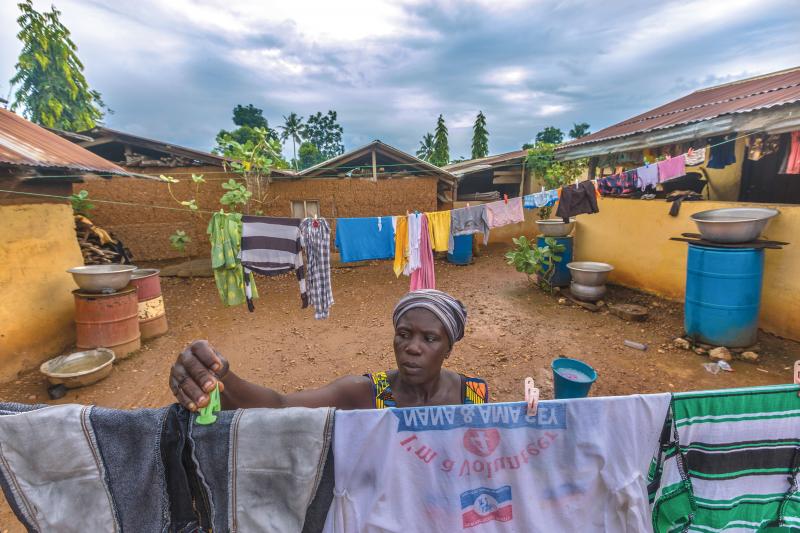 • This story originally appeared in the December 2019 issue of The Rotarian magazine.