Projects Around the Globe
May 2022
by Brad Webber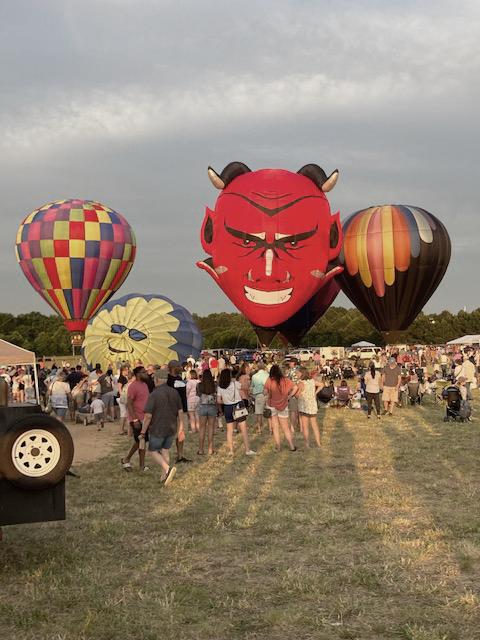 United States
The Rotary Club of Collierville, Tennessee, treated hundreds of children with special needs and their families to a complimentary evening of hot-air balloon rides, food, and activities. The event, held on the eve of the Bluff City Balloon Jamboree, had 80 helpers across seven clubs in District 6800 (Tennessee and Mississippi). The clubs generated $30,000 in donations to cover the expense. "This was a once-in-a-lifetime event for a special-needs child," says Dave Rhylander, a member of the Collierville club. "Just how many children in general have been on a tethered balloon ride? Roughly 300 kids got an opportunity to do that." For September, the club is planning a riff on a TV show about high school football as another event for children with special needs. "We're having our own Friday Night Lights for them this year," Rhylander says.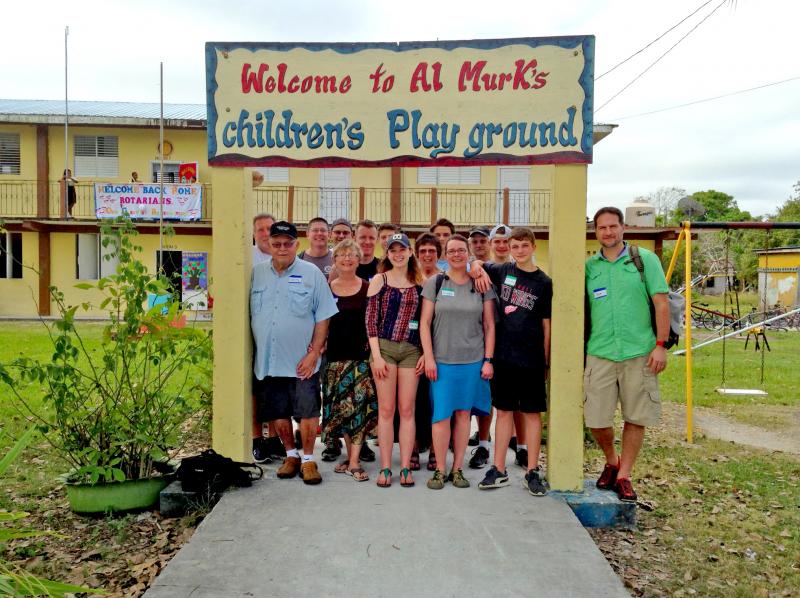 Belize
In 1991, a year after the Rotary Club of Three Rivers, Michigan, signed on to the District 6360 "Belizerve" project, member Larry Campbell packed his bags for his first trip to a foreign country. He delivered books to a primary school in Libertad, in northern Belize on the Yucatán Peninsula. The years passed, and Campbell kept returning, participating in projects that supplied communities with used school buses, ambulances, and trucks, as well as medical equipment. In 1995 the club raised $20,000 for a five-room schoolhouse, built with the assistance of several Rotarians; by the end of the decade, a British charity had added a second floor, doubling the space which currently serves about 100 students. By mid-2021 the club, with donations from a Three Rivers church and private individuals, had given the school $132,000, much of it to pay high school tuition for graduates. "Many students with scholarships have done well: one doctor, three teachers, one banker, a store manager, just to name a few," says Campbell.
1783.00

First-recorded unmanned balloon flight of 10 minutes
8.00

%

Portion of Belize's GDP spent on education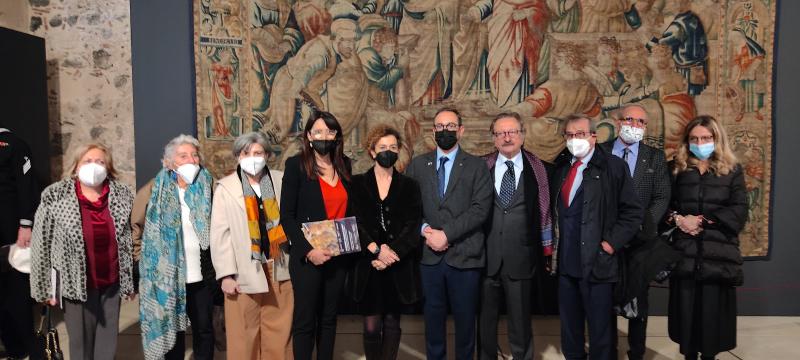 Italy
When it comes to celebrating Italy's cultural heritage, the Rotary Club of Catania Ovest has become a bit of a treasure itself. In February, the club joined the Rotary Club of Palermo-Est in welcoming to Catania a 17th-century Flemish tapestry based on Raphael's The Death of Ananias. The Catania Ovest club sponsored its two-month showing at the Ursino Castle, spending about $625 to insure and transport the work. Club member Filippo Pappalardo, an art enthusiast, secured sponsors for the $4,500 needed for lighting, videography, and signage for the project, one of several the club has undertaken supporting the arts. "Our club strongly believes that the preservation and promotion of our city's historic heritage is a great factor in generating economic development," says Club President Alberto Lunetta. "Art can also play an essential role in creating social cohesion."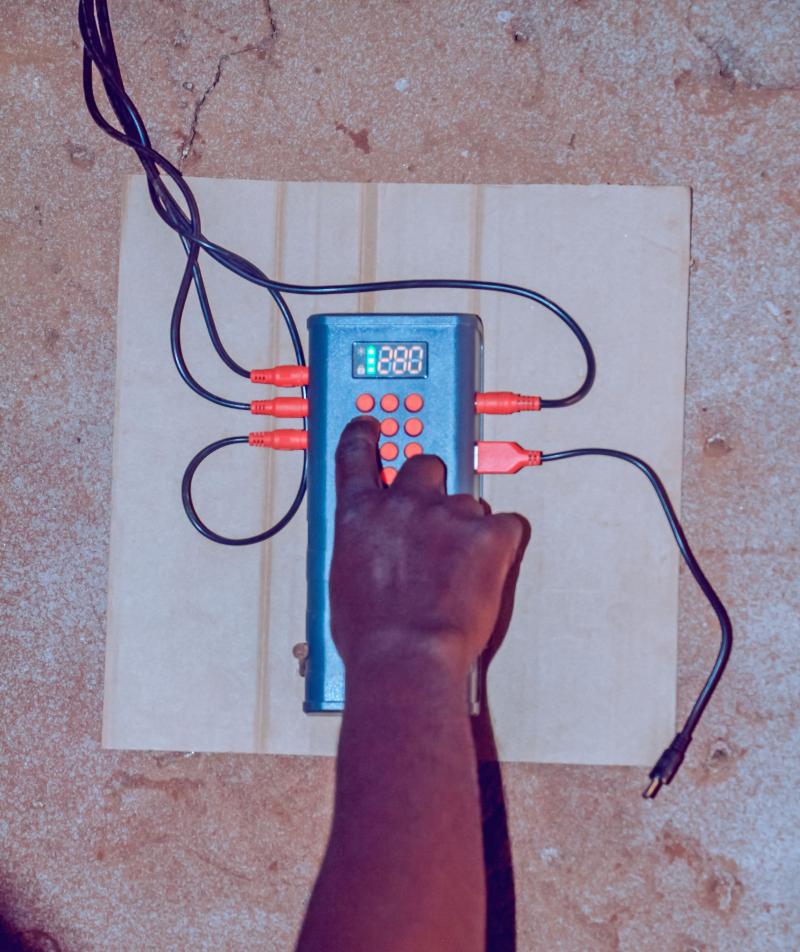 Rwanda
Dismayed by reports of children completing their schoolwork with insufficient lighting, the Rotaract Club of Kigali City embarked on a $5,000 project to equip 15 households with solar home systems. The project, Murikira Umwana — Light for a Child — began in late 2020. By November 2021, the systems were powering as many as three lights in each home and charging cellphones and radios. The Rotaractors enlisted the Development Bank of Rwanda as a key sponsor. Club members sold T-shirts and conducted other fundraisers to expand the campaign to include school supplies, books, and, for the girls, hygiene products, says Rogers Nsubaga, the club's president.
47.90

million

Auction price for a Raphael drawing in 2012
$

900.00

million

Infrastructure and agriculture damage from Typhoon Rai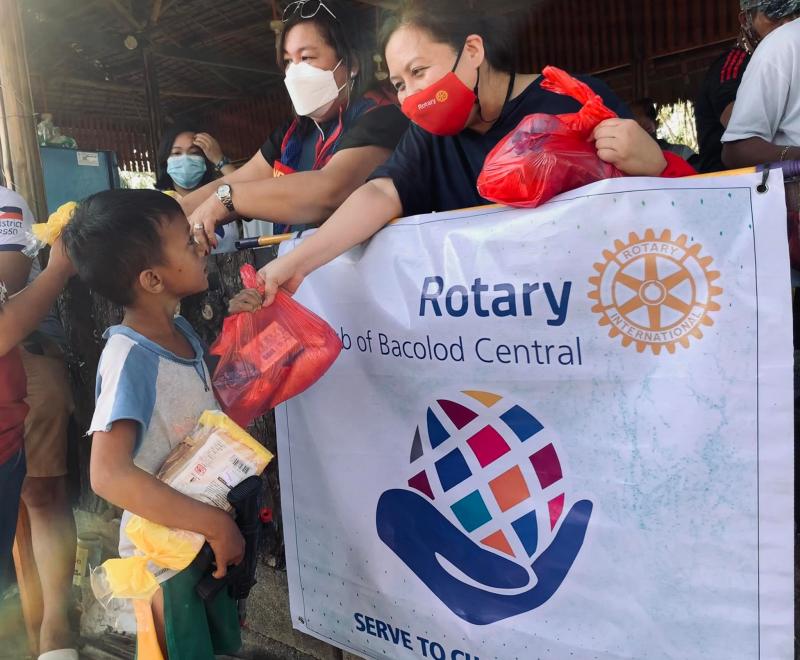 Philippines
On 16 and 17 December, Odette, a Category 5 typhoon known internationally as Typhoon Rai, slashed through 11 of 17 regions of the Philippines, affecting at least 11 million people. Rotary members across the country rallied to render assistance. Districts 3850 and 3860 worked to serve some of the hardest-hit areas. "The primary effort was to provide much-needed water and food, as everything was cut off for several days," says Maria Ester Espina of the Rotary Club of Bacolod Central. District 3850 focused on two major cities, Sipalay and Kabankalan, the latter of which was 70 percent underwater after the storm. Rotary members rushed in with a power generator, water, water purification equipment, food, medicine, clothing, mattresses, toys, and more. The Bacolod Central club has inaugurated a districtwide initiative to build homes for displaced families.
This story originally appeared in the May 2022 issue of Rotary magazine.
---
Related content
Rotary projects around the globe - April 2022
Rotary projects around the globe - March 2022