Projects Around the Globe
April 2022
By Brad Webber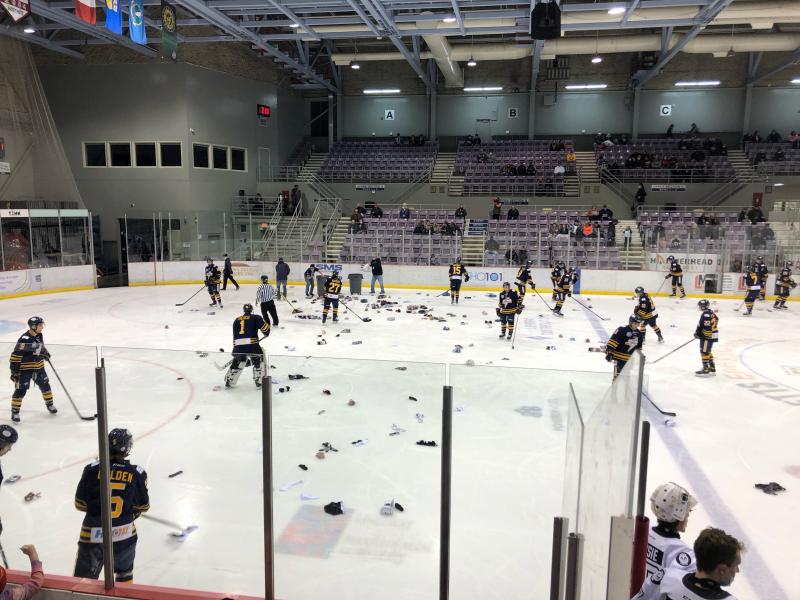 Canada
In recent years, Rotary clubs in Grande Prairie, Alberta, have teamed with Rotaractors in semiannual collection drives that have netted basic clothing items for the needy. In late October, the Rotary Club of Grande Prairie joined with fellow Grande Prairie clubs — Swan City, Sunrise, and After Five — and the Rotaract Club of Grande Prairie to recruit a local junior league ice hockey team for a "Tighty-Whitey Toss": Fans showered the rink with new packages of socks and underwear to celebrate the Grande Prairie Storm's first goal just a few minutes into a game against the Blackfalds Bulldogs. Local institutions serving homeless people distributed the articles a few days later. "We collected over 160 gallons of socks and underwear from this event alone," among the 12,000 pieces taken in during the month, says Carrie Sandboe, a member of the Rotary Club of Grande Prairie. "They are the most-needed staple clothing but are the least-donated items to centers."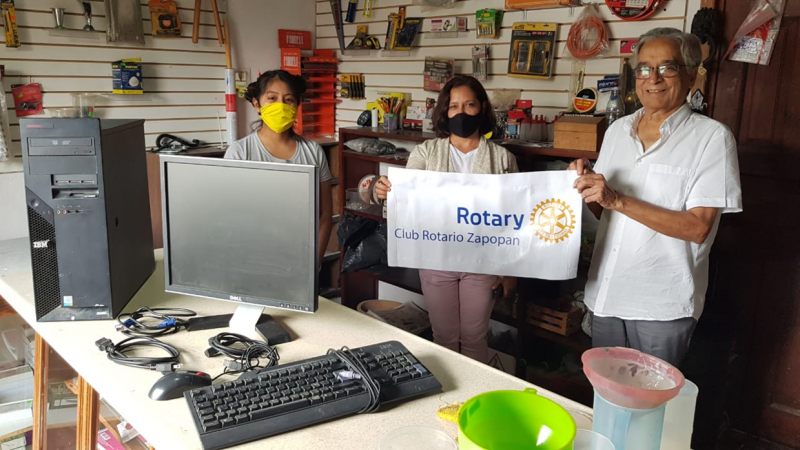 Mexico
After flooding in July triggered landslides that inundated the mountainside community of El Colli, the Rotary Club of Zapopan rushed to give clothing and other goods to more than 100 families displaced by the disaster. "We provided pantry items, about 50 bags of clothes, and soap, antibacterial gel, and other items for each family," says Ramón Díaz Mendoza, the club's president. The effort, mobilized by seven club members within a week of the deluge, was assisted by individuals from the local community. They delivered the items to El Colli, which lies on the outskirts of Guadalajara, about a 20-minute drive from the club base. The response was one of 13 initiatives tackled by the 17-member club in 2021. Predominantly centered on helping the Indigenous Wixárika people, the ambitious lineup included regular donations of food to those villagers and 12 computers donated to two schools serving the children of farm laborers, along with a continuing program to feed homeless people.
607.00

,951

registered ice hockey players in Canada
7.00

million

people internally displaced by natural disasters worldwide at the end of 2020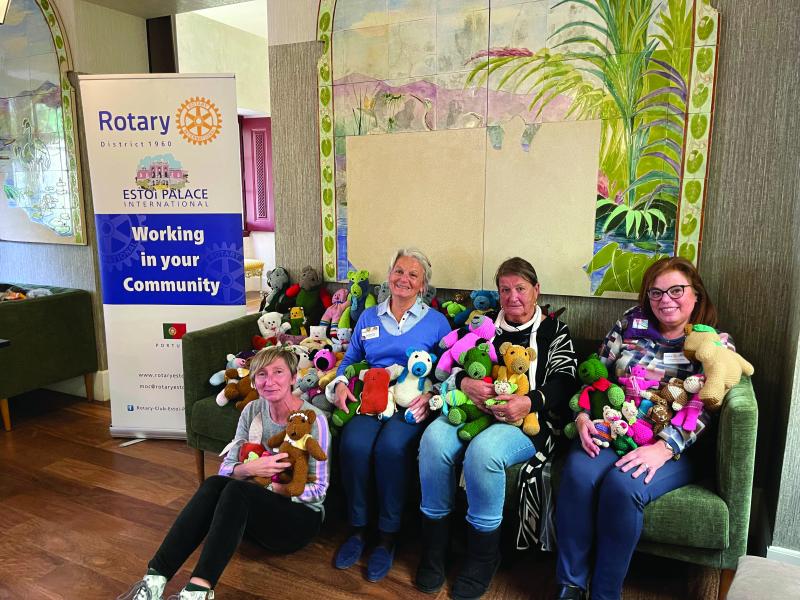 Portugal
Making the best of a pandemic lockdown, six members of the Rotary Club of Estoi Palace International gathered fabric, thread, and needles to crochet or knit 120 teddy bears. In December, the club distributed the handiwork to a children's home and a center for people with disabilities. "COVID has inspired us to find different ways to raise much-needed funds," notes Club President Shirley Dunne, "so our members came up with the idea of crocheting 'Happy Bears.'" About $1,900 also was collected to help fulfill the "wish lists" of the two local beneficiaries.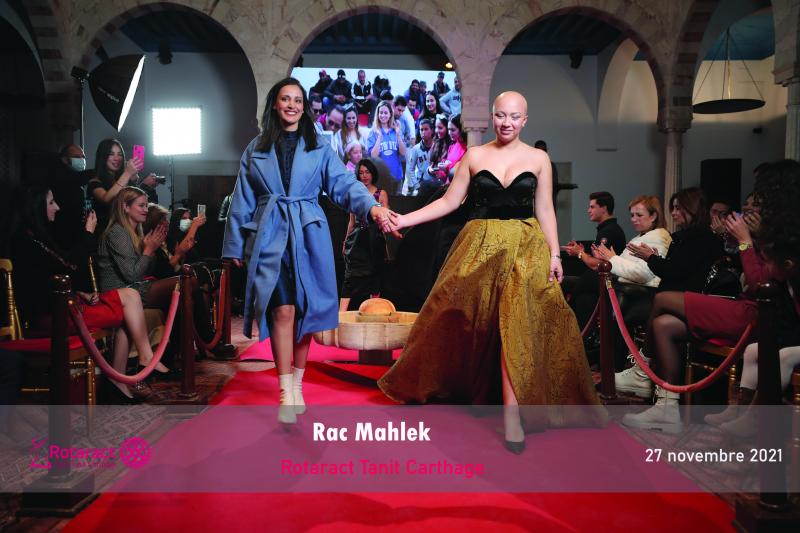 Tunisia
The Rotaract Club of Tanit Carthage reprised its hit 2019 fashion show that spotlighted young cancer patients in late November, expanding the production to embrace young women and girls with other conditions, including amputation, skin conditions, and burn scars. A dozen participants strutted the catwalk for "Rac Mahlek," or "You Are So Beautiful," outfitted in specially prepared garments before an audience of roughly 150 in the ornate Ennejma Ezzahra Palace in Sidi Bou Said. "The purpose of this project is to show and make these women feel that they are beautiful despite differences, and that they are capable of doing anything they wish for," says Aziz Jouini, president of the 24-member club. The event's nine club organizers overlooked no detail, from the selection of the participants to the ballroom decorating to the hiring of hair stylists and makeup artists, musicians, and photographers, Jouini says. The program was funded with proceeds raised at a gala. "A parent of one of the participants suffering with cancer did not hesitate to thank us for making her daughter's dream of walking the red carpet come true," Jouini says.
16.00

th century

modern crocheting technique developed
circa

1.00

900

first catwalk-style fashion shows held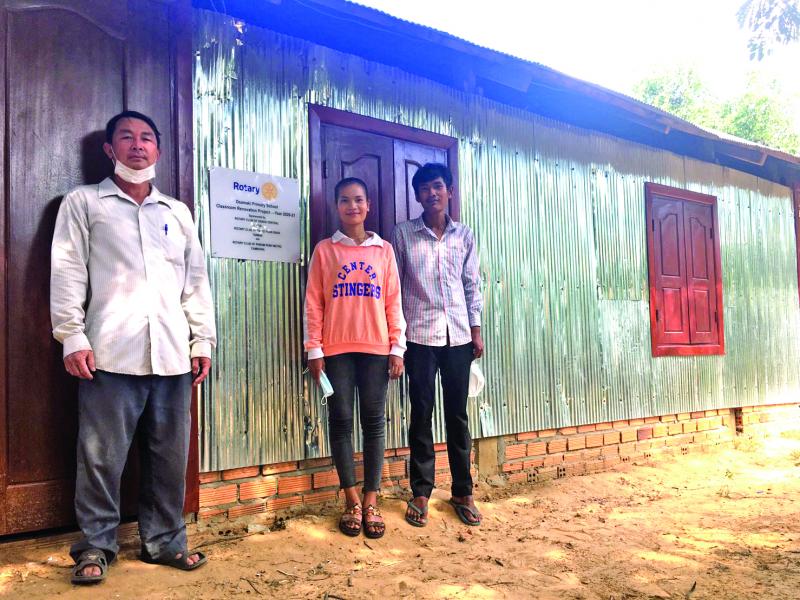 Cambodia
Pan-Asian partnerships have boosted the Rotary Club of Phnom Penh Metro's work to heighten educational opportunities for young Cambodians. With $4,000 donated by the Rotary Clubs of Osaka Central, Japan, and Taipei Yuanshan, Taiwan, the Phnom Penh Metro club collaborated with local crews from the Japan International Volunteer Center, a nongovernmental organization, to improve classroom space at the Osamaki Primary School in Siem Reap province. The 16-teacher facility, which serves 405 pupils, "had been suffering with a limited number of classrooms" that did not keep pace with its growing enrollment, says club member Michie Nishiguchi. Before the transformation, which converted one large room into two classrooms and upgraded the electrical wiring, walls, and flooring, the school had used a hut on the grounds for instruction — a "disastrous situation during heavy rains," Nishiguchi says.
This story originally appeared in the April 2022 issue of Rotary magazine.
---
Related content
Rotary projects around the globe - March 2022
Rotary projects around the globe - February 2022