Increase our ability to adapt
Rotary and our partners played a critical role in protecting communities from COVID-19, just as we did with Ebola, yellow fever, and avian flu.
Throughout Rotary's history, we have adapted to a changing world, from embracing modern technology to expanding clubs and projects to new parts of the globe. Rotarians and Rotaractors use their creativity, ingenuity, and empathy to lead through uncertainty and forge new paths.
As a network of business and community leaders, our members know it takes innovation and flexibility to move forward in changing times. Our clubs find ways to overcome obstacles so they can continue working and collaborating. We've maintained our human connection and ability to make a difference, even throughout unprecedented circumstances.
Adapt and overcome
As COVID-19 spread around the globe, our ability to adapt grew stronger. When meeting in-person became risky, clubs moved to online meetings. Our members found new ways to connect, first with e-clubs that offered advice on meeting virtually, then with health experts and other guests who joined meetings remotely. For some, club attendance soared.
A global health crisis didn't stop our members from serving their communities. Rotary clubs delivered food to homebound residents. They made masks and face shields. They raised funds and donated supplies to hospitals, schools, and senior centers.
With decades of experience in stopping polio outbreaks, Rotary and our partners played a critical role in protecting communities from COVID-19, just as we did with Ebola, yellow fever, and avian flu. Eradicating polio is our primary objective, but we have a moral imperative to protect the public and save lives. That's why the Global Polio Eradication Initiative, with its thousands of polio workers and an extensive laboratory and surveillance network, temporarily transitioned its resources to help vulnerable countries prepare for and respond to COVID-19.
This year, the Rotary world was going to meet in Honolulu, Hawaii, USA, for the 2020 Rotary International Convention. The organization's biggest event was canceled to protect the health of attendees and residents of Hawaii. Rotary shifted its focus from planning an in-person event to a virtual conference. Over seven days, more than 60,000 attendees listened to a variety of keynote speakers and attended dozens of breakout sessions, which extended into July. Rotary adapted, and by doing so, found a way to engage more members than ever before.
Finding opportunity in adversity
When social distancing rules took effect in Australia, the Rotary Club of Rowville-Lysterfield, Melbourne, immediately shifted to virtual meetings and canceled in-person events. But one was just too important to let go: the annual art show and fundraiser.
This year's Knox Art Show was hosted by the Rowville-Lysterfield club and the Rotary Club of Bayswater. It normally has two components: a physical art gallery and an opportunity to view art online. Realizing that they could not move forward with the physical exhibition, organizers decided to host the entire show virtually. Artists provided digital versions of their work, and judges agreed to review entries online. The show, which usually lasts two days, was extended to two weeks.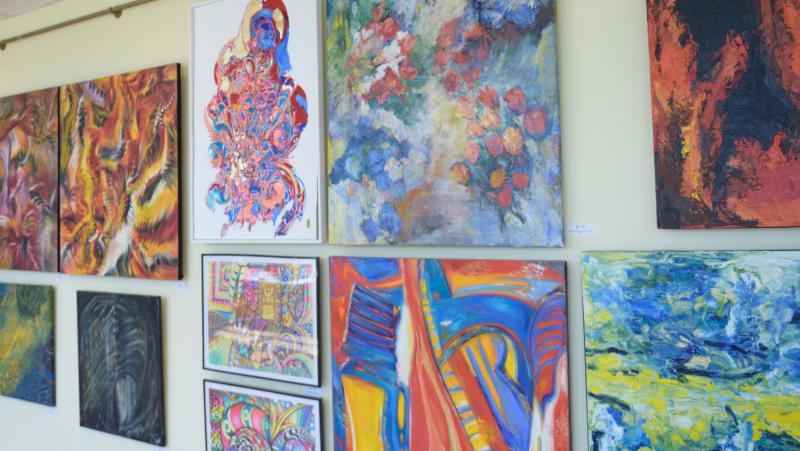 More than 300 artists participated, and over 5,100 visitors viewed the online gallery — five times the usual number of attendees at past shows. Participants purchased both the original artwork and the digital versions online. Proceeds benefited local charities and End Polio Now.
No longer limited by geography, the clubs invited speakers from all over the world to be part of the event. They reached out to vulnerable community members and asked them to attend. In the face of challenge, the Rotary clubs saw opportunity.
A new plan to save lives
A devastating effect of the coronavirus outbreak has been its rapid spread in senior living homes, leading to high numbers of fatalities among elderly residents. In Piracicaba, a municipality within São Paulo, Brazil, the Rotary Club de São Paulo Jardim das Bandeiras Alto de Pinheiros saw a need to quickly change the testing protocol to curb the spread and save lives.
At the onset of the pandemic, only people who showed symptoms were eligible for testing. But that created serious problems at senior homes, where residents lived in close proximity and caregivers moved from room to room, allowing for unchecked transmission of the virus by asymptomatic carriers.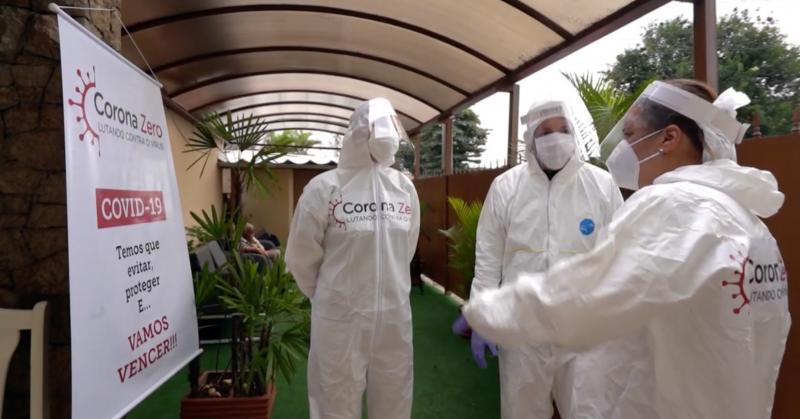 To change this, the Rotary club created a plan to test all residents and employees of Brazil's 1,000 senior homes. The project, called Corona Zero, started off with a single facility in Piracicaba. More than 70 employees and residents tested positive. These individuals were quarantined, halting transmission to others.
The Rotary club network throughout Brazil, partnerships with government and health care organizations, and fundraisers were critical to the ambitious coronavirus testing program. The plan also included strategies for retesting later where needed, and for tracking infection rates in nursing homes across Brazil to improve decision making.