From our leaders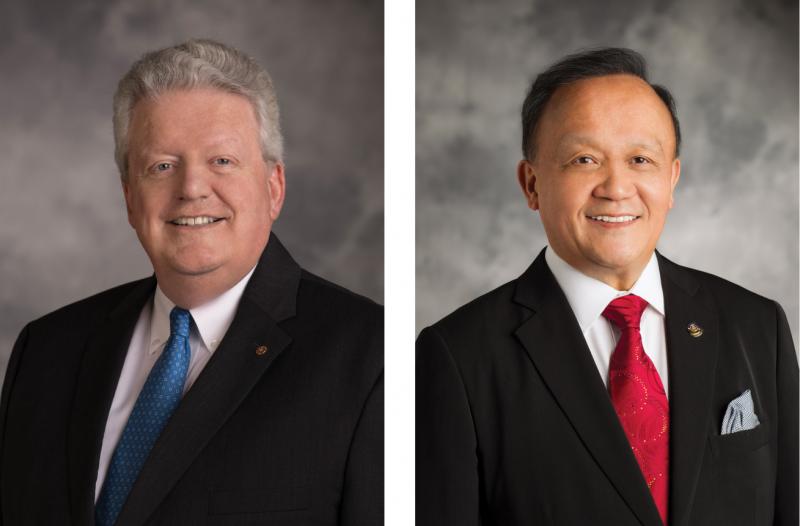 We live in challenging times. Imagine how much more difficult these days would be if we did not have each other. Imagine not having the global friendships, service projects and connections to keep up our spirits and enrich our souls. Without Rotary, our lives would not have the same vitality and purpose. Together, we connect (and respond) because we see all that Rotary does to improve the world and ourselves.
In these difficult times, Rotary held its first ever Virtual Convention, building it from the ground up into a successful event that attracted more than 183,000 views during its weeklong program, with a record-breaking 60,528 registrants and 12,048 breakout session participants. Likewise, The Rotary Foundation rose above the daunting obstacle of raising money during the COVID-19 global pandemic to exceed our fundraising goal, raising more than $408 million.
Looking ahead, our Action Plan, Rotary's strategic roadmap to a stronger future, calls for us to increase our impact, expand our reach, enhance participant engagement, and increase our ability to adapt. We are proud to have started on that path. Now, more than ever, the world needs the values, camaraderie, innovation, and opportunities to engage that are the hallmarks of this great organization. Thank you for making Rotary an essential part of your life and for connecting with Rotary members and participants around the globe.
Mark Maloney
2019-20 President
Rotary International
Gary C.K. Huang
2019-20 Trustee Chair
The Rotary Foundation