Rotary Day at the United Nations
Rotary Day at the United Nations celebrates two organizations' shared vision for peace and highlights the critical humanitarian activities that Rotary and the UN lead around the world.
The event also honors people who make a positive difference in their community, their country, or around the world. Each year, about 1,000 guests attend.
Who attends?
Rotary Day at the United Nations is open to the public. The audience includes: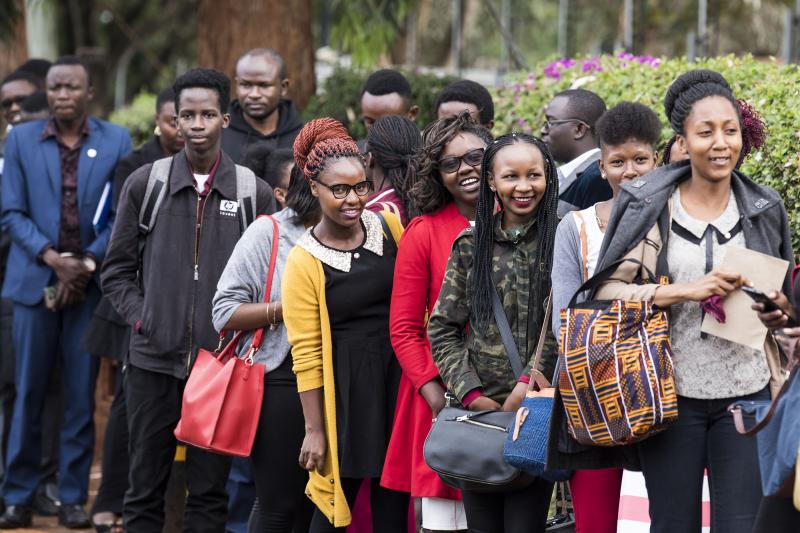 Rotary International president and Board of Directors, Rotary Foundation Trustees, other Rotary leaders, and Rotary club members
Leaders from the United Nations
Experts from other nongovernmental agencies
Renowned humanitarians
Young leaders who attend to exchange ideas, learn about the UN, and meet international leaders
Past events
2018: Nearly a thousand Rotary leaders, members, and guests from around the world met in Nairobi, Kenya, to honor six Rotaract and Rotary members age 35 or under as Rotary People of Action: Young Innovators.
2017: Under the theme of "Peace: Making a Difference," Rotary honored six Rotary members or Rotary Peace Centers alumni who have done outstanding work for peace, professionally or as volunteers.
2016: Rotary honored six people and two corporate partners whose inclusive business practices bring employment, mentoring, education, and innovation to their communities.
2015: Six women were honored for their dedication and service, which have improved the lives of thousands around the world.