The Seven Centers of Peace
Situated in different parts of the world, the Rotary Peace Centers offer tailor-made curricula to train individuals devoted to peacebuilding and conflict resolution — no matter where they land.
by Jeff Ruby Illustrations by Jason Schneider
Rita Lopidia vividly recalls her experiences as a Rotary Peace Fellow at the University of Bradford in England. "The classes in African politics and UN peacekeeping were my favorite," she says. "The politics course challenged me to dig deeper into research to understand the history of the continent, and the peacekeeping class aided my understanding of global politics. As a practitioner, that was an eye-opener to have a global view of events happening around the world."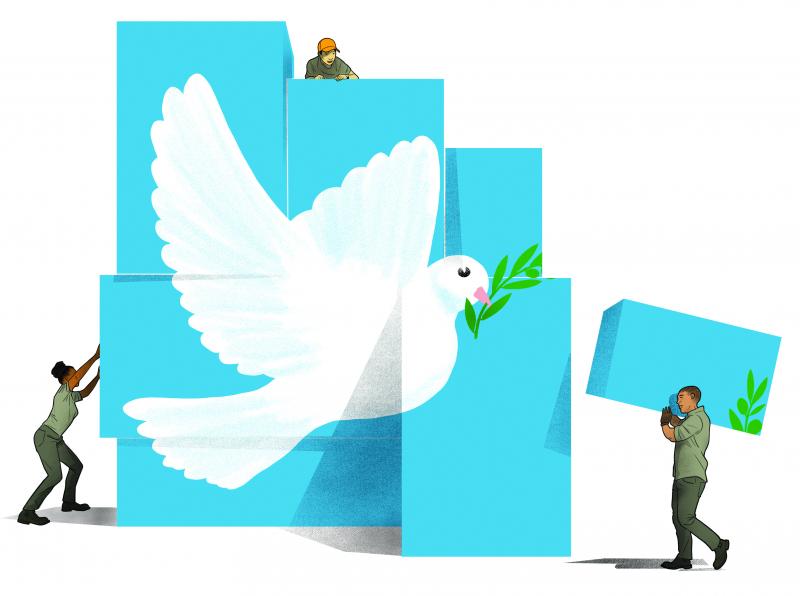 Lopidia's time at the Rotary Peace Center profoundly affected her. "After graduation, I traveled back to Africa and settled in Uganda due to the ongoing conflict in South Sudan," she explains. "There I established the EVE Organization for Women Development and started engaging the South Sudanese refugees in Uganda and their host communities. Through my organization, we were able to mobilize South Sudanese women to participate in the South Sudan peace process promoted by eastern Africa's Intergovernmental Authority for Development — and that led to the signing of the Revitalised Agreement on the Resolution of the Conflict in the Republic of South Sudan in 2018."
Lopidia is just one of the 1,500-plus peace fellows from more than 115 countries who have graduated from a Rotary Peace Center since the program was created in 1999; the first peace centers began classes three years later. Currently, Rotary has seven peace centers in various locations around the world; the newest, at Makerere University in Kampala, Uganda — the first in Africa — welcomed its inaugural cohort of peace fellows in 2021. Next, Rotary plans to establish a peace center in the Middle East or North Africa, perhaps as soon as 2024, and has set its sights on opening one in Latin America by 2030.
As you will discover, the curriculum at each peace center has been carefully crafted to address specific aspects of the peacebuilding process — and train the next generation of global change-makers.
Learn more about the peace centers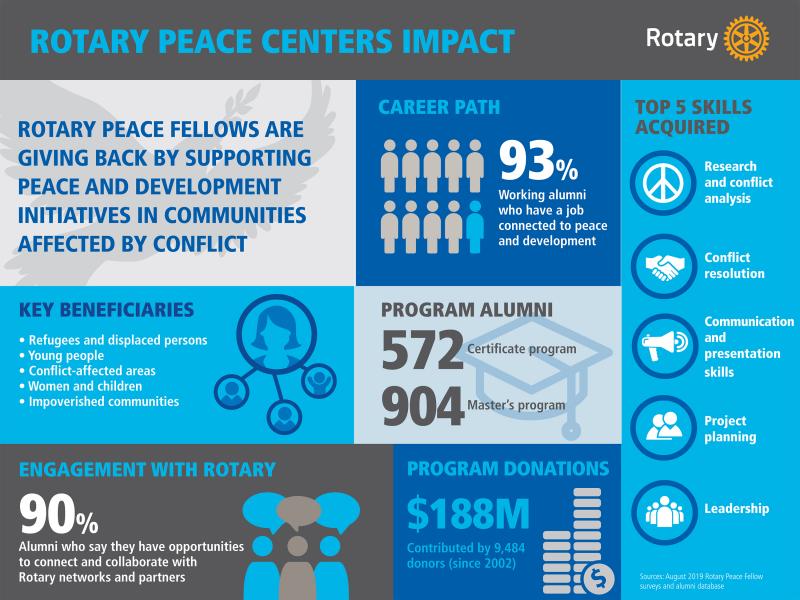 Read about the Rotary Peace Centers and how to nominate a peace fellow or apply for a fellowship.