Rotary projects around the globe
May 2023
By Brad Webber
More than 300 Interact clubs submitted videos, photos, and essays showcasing their accomplishments for the 2022 Interact Awards. This month we feature some of the clubs that entered the contest. See the winners.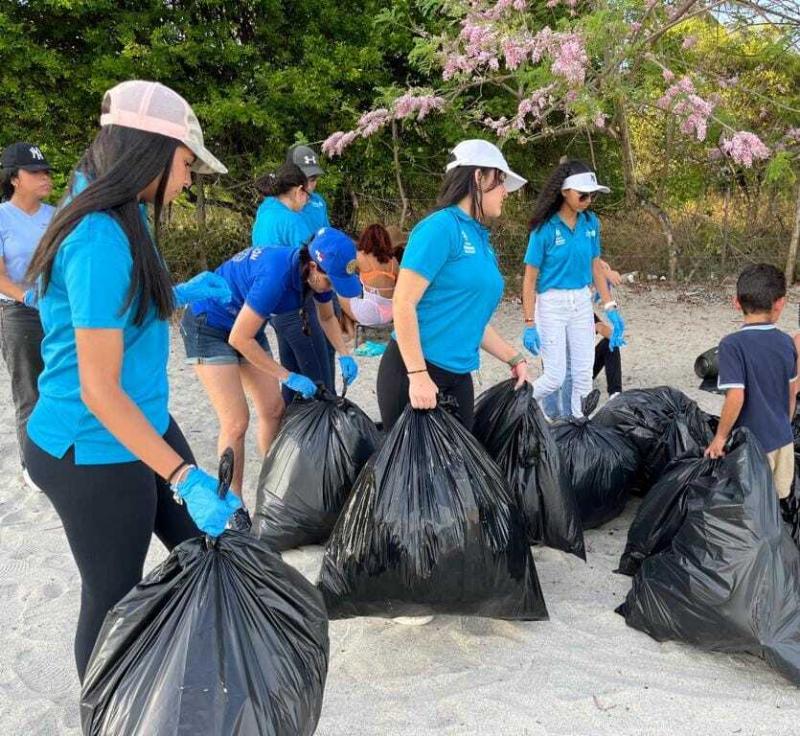 Panama
Helping people and protecting the environment go hand in hand for the Interact Club of Penonomé. In January, a dozen club members converged on a beach in Río Hato in their home province of Coclé. Joined by Rotarians and other volunteers, they removed 20 bags of trash. "We decided to hold this project since the coastline is not only a recreation area but the habitat to many animal species that could very well be in danger of extinction," says Alejandra Rodríguez, the club's president. In previous projects, the club has provided children with backpacks filled with school supplies and toys and organized a family day at the children's school.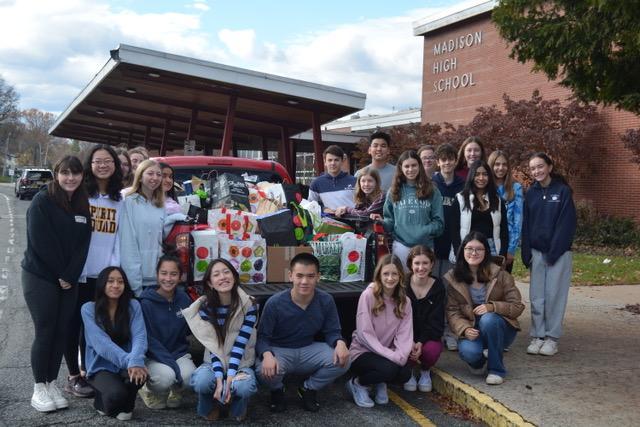 United States
To address hunger worsened by the COVID-19 pandemic, the Interact Club of Madison, New Jersey, started a no-contact food collection project in July 2020 to stock a food pantry. The Madison High School students created an online survey and a flyer to gauge the interest of potential donors. More than 100 families and businesses volunteered to fill containers with food items and leave them at their doorsteps for pickup. The Interactors, parents, and other volunteers used an app to arrange efficient pickup routes and communicate with those offering donations. The Madison Ends Hunger project has achieved meaningful results: more than 3,500 bags of food and counting, and about $4,500 contributed to another food pantry through a fundraising site. "I give them full credit for their initiative and the push," says Doug Willis, president of the sponsoring Rotary Club of Madison. "We've gone through two senior classes. The families' generosity doesn't seem to be ending, and the kids' willingness to stick with it seems unending" too.
297.00

Endangered and vulnerable animal species in Panama
657.00

,000+

Food-insecure people in New Jersey in 2020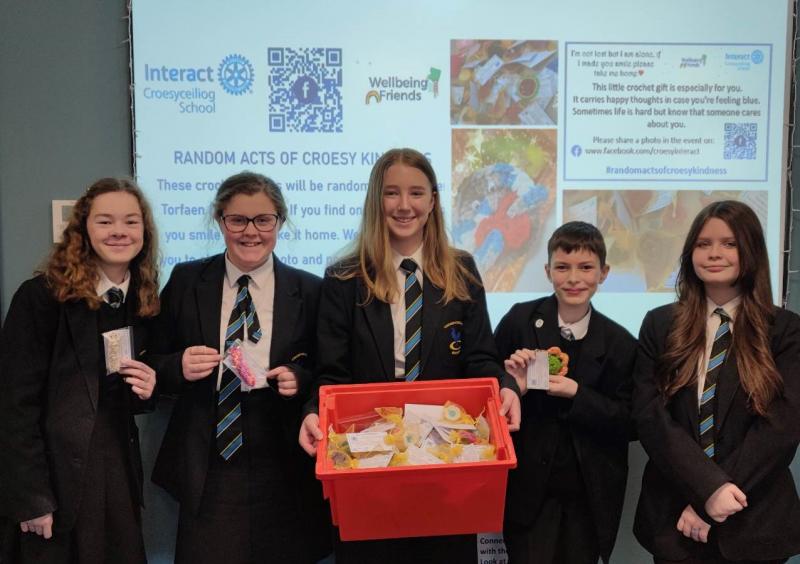 Wales
Members of the Interact Club of Croesyceiliog School in the Welsh town of Cwmbrân asked family, friends, and teachers to crochet rosettes, hearts, butterflies, and other designs for a Random Acts of Croesy Kindness project. As batches of the woolen pieces came in, the students placed them in random locations; one was spotted on the lapel of a prominent statue. The Interactors attached uplifting notes for people who found the gifts. "We have an event on our Facebook page where members of the public can post a photo of their crocheted treasure," says Pritti Davies, club adviser and a member of the Rotary Club of Henllys. Since the club's inception last summer, its members have also played host to an intergenerational tea party and collected hundreds of advent calendars and items for food banks.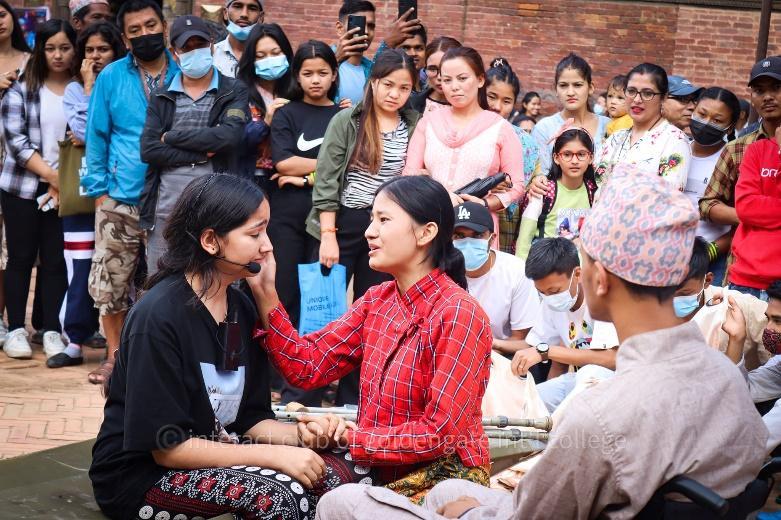 Nepal
To foster inclusion, the Interact Club of GoldenGate International College in Kathmandu organized table tennis matches and invited people with disabilities. The event was dubbed Triveni, a Sanskrit word referring to the confluence of three holy rivers. The club chose the name because it unites three themes — diversity, equity, and inclusion — into one project. In July, about 18 club members joined representatives of the Inclusive Sports Club to stage the event, which drew about 200 people to the historic Patan Durbar Square in nearby Lalitpur.
1847.00

First British patent for a crochet hook is issued
1.90

%

Portion of Nepal's population reporting a disability in 2011
China
After conducting a survey of their fellow students, members of the Interact Club of Dulwich College Shanghai Pudong realized many of their classmates struggled with a negative self-image. Three club members formed the Our Image group to promote body positivity. The club created an Instagram account devoted to the project and designed infographics on topics such as body image in males and normalizing periods, with links to help lines staffed by professional counselors. The Interactors also left what are known as mirror messages — encouraging comments written with whiteboard markers — in school bathrooms. "We received positive feedback with multiple students showing interest to join the club and help spread our message and expand our vision," the Interactors note in their essay.
This story originally appeared in the May 2023 issue of Rotary magazine.