Rotary Club pairs students with celebrity and CEO mentors
Written by Arnold R. Grahl Photos by Monika Lozinska Chalk art by Nancy Pochis Bank Art Studio
Snow is falling in St. Joseph, Michigan. On this December day, the overcast sky, swirling flakes, and twinkling bulbs of holiday decorations have created a festive, almost Capraesque atmosphere along the brick-paved streets of this community, which sits on a bluff overlooking Lake Michigan. Across the street from the Boulevard Inn, stairs lead down to Silver Beach, a 1,600-foot-long expanse of sand that is the town's main attraction in warmer months.
Inside the inn's restaurant, Jackie Huie sits at a corner table explaining the student mentoring program that the Rotary Club of St. Joseph & Benton Harbor started a decade ago – a program that has helped more than 400 local high school students learn more about their dream careers by connecting them with professionals in those fields.
The exposure to community service that the program provides has led students to start Interact clubs at six local schools, including one at St. Joseph High School that has about 150 members. As the Rotarians work their connections to find mentors for students, they have strengthened the bonds between the 140-member Rotary club and its community. And in small ways, the program is even building bridges between St. Joseph and its "twin city" across the St. Joseph River – Benton Harbor, a once-affluent manufacturing town fallen on hard times.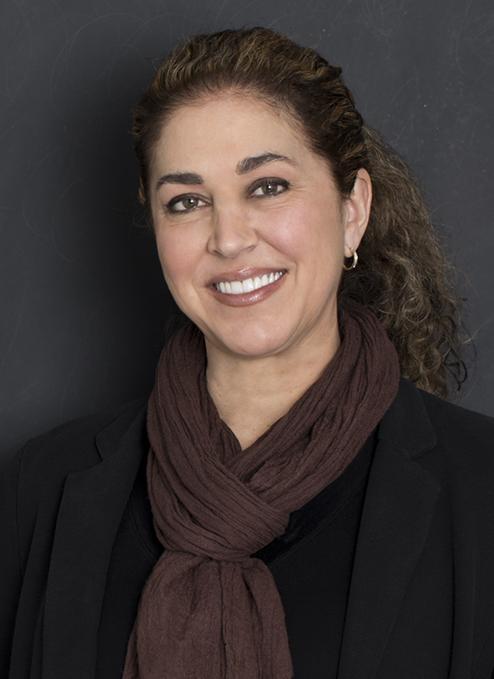 "I grew up in an entrepreneur family where my father did something I found interesting, and he allowed me to see behind the scenes," says Huie, CEO of JohnsonRauhoff, an ad agency her father built. "I felt very fortunate to be able to do that, and I want that opportunity for others."
Her wavy brown hair is pulled back in a ponytail, and her words come out in a rush: Everything about Huie attests to an intensity that gets results. In 2006, she met with fellow Rotarian Maria Kibler and a few others at Phoenix Rising, a café in the nascent arts district of Benton Harbor, to map out a plan. Kibler was a chaperone in the club's student guest program, which brought two high school students to the club's lunch meeting each week.
"The students were so great," says Kibler, a senior vice president at St. Joseph-based Edgewater Bank. "We all started thinking there was more we could do."
The new program they came up with asks students to describe their dream career in an essay, then matches each participant with a Rotarian who accompanies them on a "reverse interview" with a professional in that career. The students ask the mentors about their typical workday, what they like best about their job, and advice on how to achieve their goals.
Ten students chosen by counselors at St. Joseph and Lake Michigan Catholic high schools took part in the pilot phase of the program in 2007.
Rachael Kuehn, who was leaning toward studying medicine, was a senior when she participated in 2009.
"When I talked to her to see what kind of doctor she was interested in becoming," Kibler says, "she said she was interested in business as well." So the Rotarians set up Kuehn with two mentors – a local physician and Huie's husband, Mike, a Rotarian who was then the global director for Whirlpool's KitchenAid division. "She loved the business interview," Kibler recalls.
Kuehn was a freshman at the University of Wisconsin when she realized she preferred her economics classes over science. She says that having shadowed both a doctor and a business executive a year earlier helped her decide to shift gears.
"In high school, it's hard to picture what a day-to-day job looks like," she says. "This program lets you sit with professionals in different fields and say, 'Oh, this is what you do every day, these are the kinds of problems you deal with.'"
Kuehn earned her degree from the university's School of Business and works as a senior financial analyst for L'Oréal in New York City.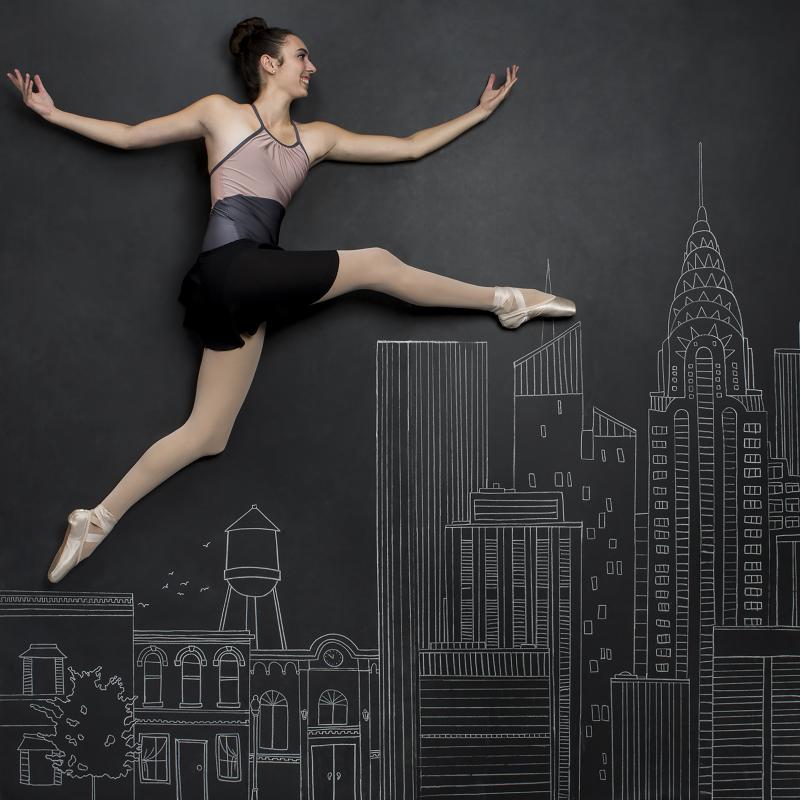 Inside the Heritage Museum and Cultural Center in St. Joseph, about 70 Rotarians sit around a dozen tables under ornate chandeliers. Two murals by Midwestern artist Richard Haas depict the commercial and recreational history of the twin cities.
Two students are reporting to the club today about their mentoring experience, the final step in the program. Kaila Nichols, a sophomore at St. Joseph High School, describes her visit to the newsroom of WNDU-TV in South Bend, Ind. Huie went with her to meet the station's news director, C.J. Beutien; Nichols also talked with anchor Maureen McFadden and meteorologist Mike Hoffman.
"The most fun part was getting to sit in the studio in front of the camera and be an anchor for a day," Nichols reported. "I've wanted to be a journalist for a long time. The experience reassured me that I want to pursue this when I head to college."
Next up was Alysa Gould, a junior at St. Joseph High School. When Gould was 12, she had corrective surgery for scoliosis and remembers being mesmerized by the hospital's complexity. For her reverse interview, she met with Ryan Dudley, chief of anesthesiology at Lakeland Medical Center in St. Joseph.
"It was amazing and funny and very helpful," Gould told the club. "He told me not only how his job worked, but about the bad parts as well. He mentioned things I hadn't focused on when I was researching the profession. I am definitely still interested in a career in anesthesiology."
Ask club members why they got involved with the program, and they'll mention their own mentoring experience – or lack of one. Rick Villa is the son of Mexican migrant workers; neither parent finished high school. His mother died when he was 15.
"I had nobody to look up to, nobody to ask, no way to see what my future might be like in different careers," says Villa, who was one of the Rotarians who took part in the initial discussions about the mentoring program, and ran it in 2012-13 when Huie was club president. "When this program came about, I jumped in with both feet."
Villa graduated from Michigan State University and worked as a civil engineer until he discovered his real passion, environmental consulting. He now runs his own company and tells students: "Find what you really want to do in life and make it work for you."
Villa, who has served as a mentor and helps secure interviews with potential mentors, says the role of Rotarian host is equally important. The host helps prepare the student for the meeting with his or her mentor, sits in on the interview, keeps the conversation going if it flags, and if necessary reminds the student to ask for the mentor's contact information.
"You'd be amazed," he says. "Ninety-nine times out of 100 they will give the student a card and say, 'When you start college and have questions about what classes to take, I will help.' That's pretty awesome to be able to contact a doctor or attorney or engineer and get that kind of advice."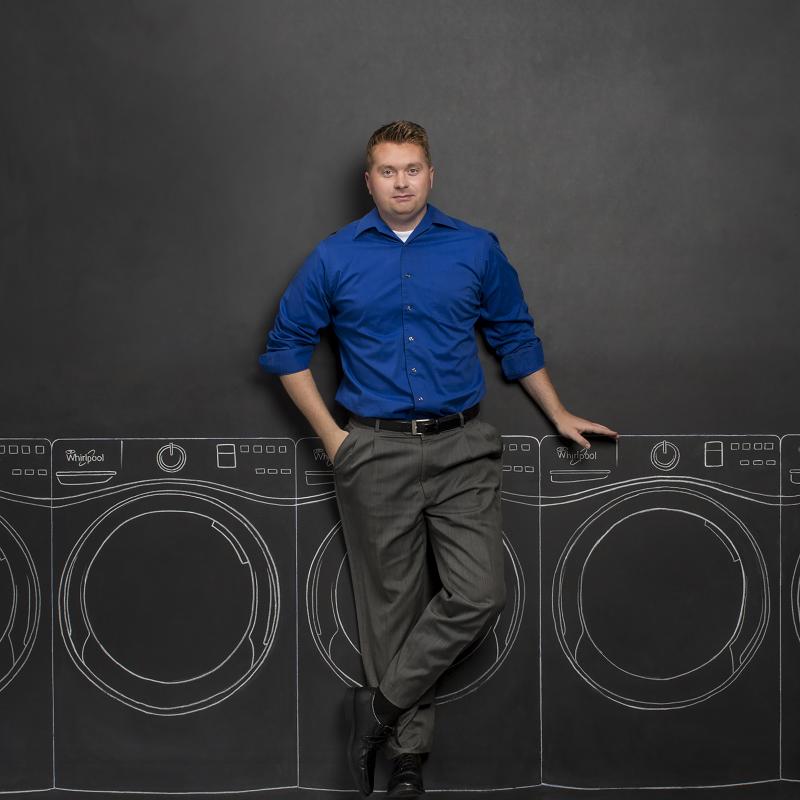 St. Joseph High School benefits from a supportive community with a median household income of $55,012. Seven years ago, voters passed a $38 million bond for upgrades at St. Joseph Public Schools facilities. At the high school, renovations included new gymnasiums, a media center and library, and a dining area where the entire student body can eat at one time. The campus is equipped with modern equipment, including a food lab where students were whipping up pasta and meat sauce during a recent visit.
Across the river, in Benton Harbor, the median income is $18,085 (the per capita income of $10,309 recorded in the 2010 census was the lowest in the state). Inside Benton Harbor High School, floor tiles are worn, classrooms are either too chilly or too hot, and windows are papered over to shade the sun. In the carpentry lab, water drips from the ceiling into a bucket on the floor. "It's been like that for six years," notes the lab's instructor. "We just work around it."
The library, which includes a computer center, is locked for part of the day and is staffed only by part-time volunteers.
The school, built in 1921 for more than 2,000 students, now has roughly 600. Under Michigan's "schools of choice" policies, parents can apply to enroll their kids in other schools outside as well as within the district. Of the nearly 5,100 students who live in the Benton Harbor Area School District, only 43 percent attend school in the district.
In the 2014-15 Michigan Student Test of Educational Progress, 3 percent of 11th-graders at Benton Harbor High School scored as "proficient" in math, 8.4 percent in science, and 13 percent in English language arts. About 30 percent of students fail to graduate within four years. These numbers have the Rotary club hoping to bring Benton Harbor High School, which contributed students from 2007 to 2010, back into the student mentoring program.
One of the success stories from Benton Harbor's early participation in the mentoring program is Amber Thomas, who is pursuing a law degree at Michigan State after completing her undergraduate degree at Central State University in Ohio. She is the first member of her family to go to college.
The oldest of nine siblings, Thomas lived with her grandmother in Fair Plain, a more affluent neighborhood of Benton Harbor. Thomas says her grandmother pushed her hard to excel in school.
"Growing up here, you see all these societal problems, and as a kid you are not thinking about all of that," she says. "But when you get older, people look at you differently. People say things. You go to your school and they don't have books, but in St. Joseph everyone has a book and can take them home. And I thought, What can I do to change this? To me, the most effective way to change something is to have voice and power. Attorneys have that.''
The program brought Thomas together with Berrien County Sheriff Paul Bailey and Judge Charles LaSata, members of the St. Joseph & Benton Harbor club. She also shadowed other judges, a dispatcher, and a forensic scientist during her junior and senior years at Benton Harbor High School. LaSata remembers his meeting with her well.
"She asked the right questions, and she was not intimidated by a circuit court or former district court judge," he says.
Alvin Davis, Thomas' school counselor, is certain the student program helped her. "I think you can have ideas, but they are not concrete; you don't know which way to go," he says. "The more experiences you have, the easier it is to make decisions."
Thomas agrees. "It helped shape everything I was doing," she says. "I got to see what I would be getting into as an attorney or if I wanted to be a judge, and to ask questions and form relationships. It turned my interest into a passion and also confirmed there was a need for more people like me in this field."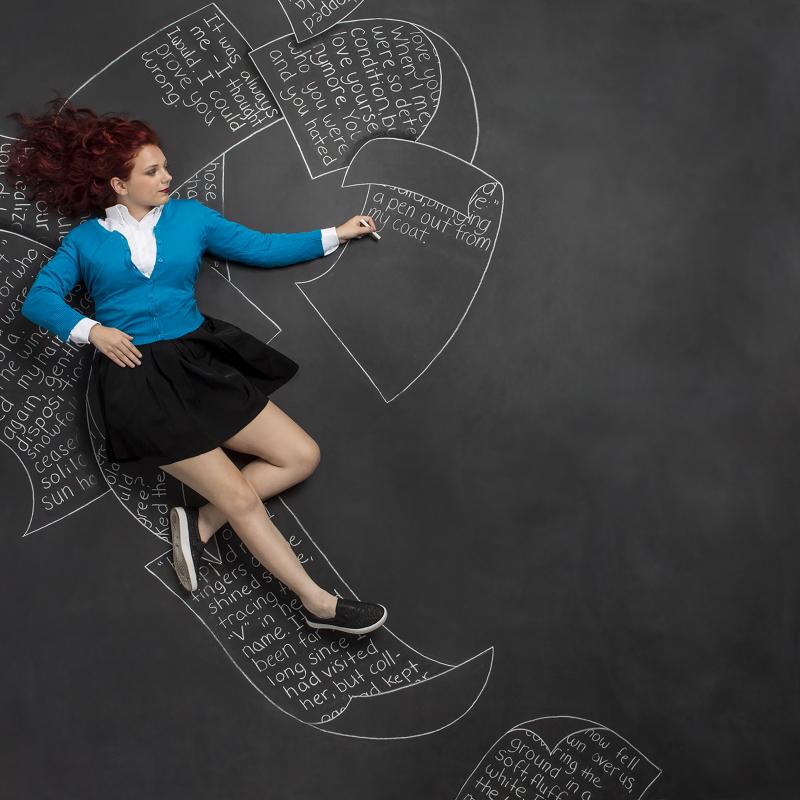 Between 30 and 50 students from four area high schools go through the program each year. Huie and Kibler work with school counselors to promote the program and refer students who would benefit the most. Interested students complete a 250-word essay describing their interest in a particular career. The club's mentoring committee reviews the essays, searches for suitable mentors, and assigns a host Rotarian to each student in the program.
Sometimes finding a mentor is easy, as when a member of the club fills the bill. Other times, the process is more elaborate. Kibler remembers one student who was interested in equine law. "I didn't even know what that was," she says. But Stephen Smith, an attorney in their club, had just joined a law firm that included a leading expert in that field.
Huie also went to extra lengths to find a mentor for Hailey Bruce, a student who dreams of dancing on tour with Disney. Huie called a media agent for Misty Copeland, who has since been named a principal dancer with American Ballet Theatre and appeared on the cover of Time magazine.
"I think I caught the agent off guard, and she just wanted to get this crazy woman off the phone," Huie says. "But if you mention Rotary, it does carry credibility. And once she understood what we wanted, the agent set up the call, and Misty was happy to talk to our student."
Any club can set up its own mentoring program using the materials on the program's website, rotarystudentprogram .org, which include promotional posters, essay applications, and program announcements. The site also lays out step-by-step instructions for the program, from contacting school officials to inviting students back to make a presentation. Huie has been contacted by clubs in Texas and Tanzania looking to begin their own programs, and a club in Kansas found mentors for more than a dozen students in 2015 before the program director moved away, sending the program into a brief hiatus.
Thomas says that without people like her grandmother, Huie, and Davis investing their time in her, life would be much different. "Without a program like this, who knows where I would have ended up?" she says. "The experiences it opened up for me made me want to change, do better, and come back and help other kids have the same opportunities."
• Read more articles from The Rotarian
Audio Resource
Audio Resource