Only in Melbourne
By Eva Remijan-Toba
Take your pick of exclusive and private events planned for the Rotary International Convention, highlighting Melbourne's culture, sports, and hospitality. Just-for-Rotary experiences include world-class golfing, special access to a waterfront restaurant district, and a convention favorite: dinner at a Rotary member's home.
Golfers who get to town ahead of the 27-31 May convention can attend a Rotary day at Victoria Golf Club, one of eight courses in the Melbourne Sandbelt, known for beautiful layouts on sandy soil ideal for the game. Proceeds from the outing 26 May go to polio eradication.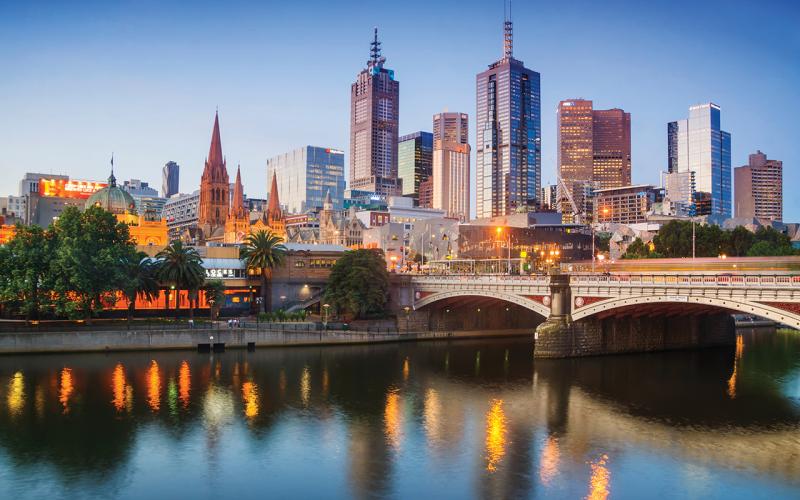 Visit another Melbourne treasure among Rotary friends during the Night at the Museum welcome cultural event 27 May. Explore Melbourne Museum after hours to learn about the city's history, and catch up over regional food and drinks.
Rotary members who live throughout metropolitan Melbourne are ready to have fellow convention goers over for dinner. For Host Hospitality evening, you'll attend a dinner 29 May given by a member at home or by a club.
For another special evening meal, Rotary members get exclusive access to the South Wharf restaurant area 29-30 May to taste the multitude of foods that draw visitors to the city. The Streets of Melbourne food exposition is just outside the Melbourne Convention and Exhibition Centre, one of the Rotary convention venues.
Or book an evening outing 30 May to the famed Flemington Racecourse, including three-course fine dining and photos with winning thoroughbreds.
Reserve your exclusive excursion at rotarymelbourne2023.org/events.
This story originally appeared in the March 2023 issue of Rotary magazine.
Join us in Melbourne to connect with other Rotary members and discover new opportunities through Rotary.