Membership makeover: invigorate your club
Illustrations by Cristina Spanò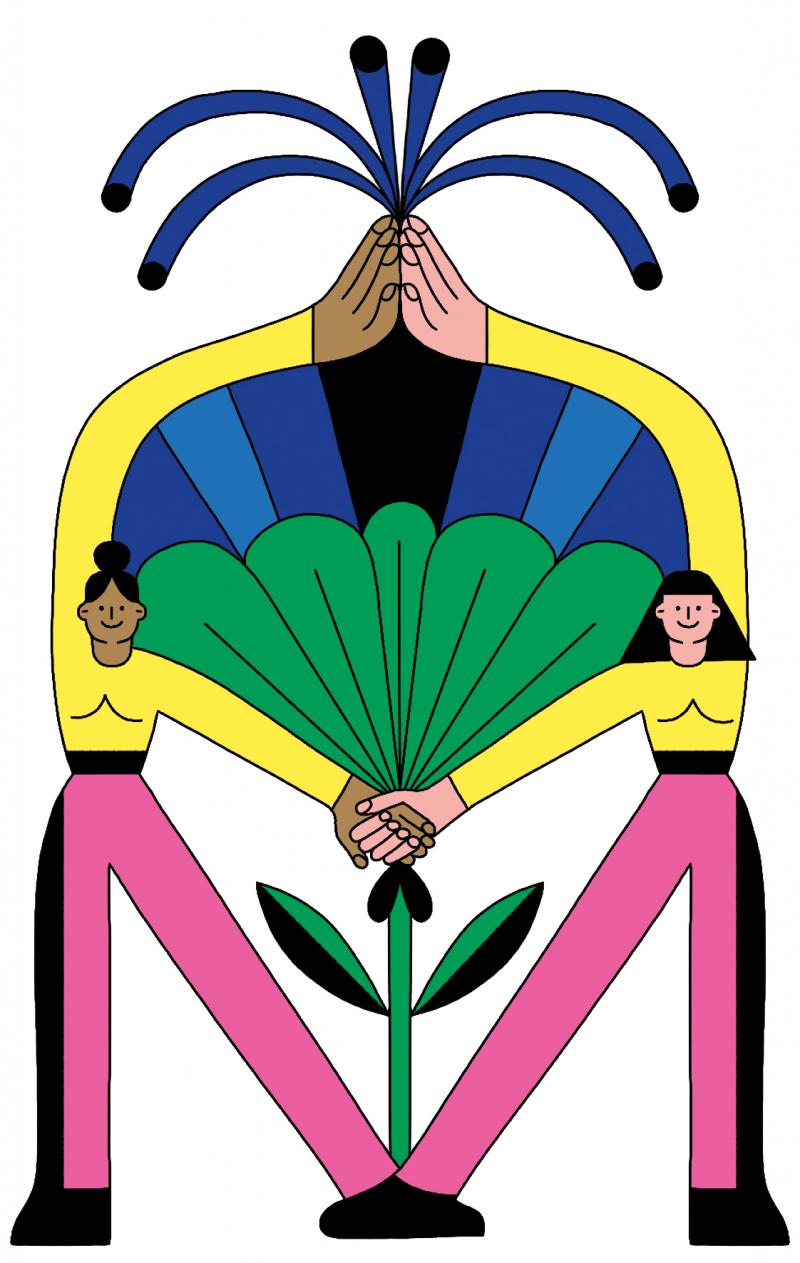 Create the club you crave
Rotary Club of Harrisonburg-Rocktown, Virginia
Five years ago, Meghan Schenker-Fulcher, then a teacher in Harrisonburg, Virginia, decided it was time to join Rotary. "As a non-Rotarian," she says, "it started with a passion to connect more people in our community to Rotary's mission: Service Above Self."
Schenker-Fulcher visited several clubs but couldn't find one that fit her schedule. "They weren't necessarily a good fit for educators … and others who had 9-to-5 jobs but still wanted to give back."
In retrospect, the solution was obvious: Can't find a Rotary club that works for you? Create one that does. Joined by two other women from the community, Schenker-Fulcher pooled their brainpower, as she puts it, "to create what we thought would be an ideal Rotary experience for both ourselves and other women in our community."
The three spent several months thinking through the kind of club they wanted. "We spent the summer of 2019 holding informational sessions, which allowed people to hear our story, understand the why, and get inspired to join," Schenker-Fulcher explains. "This also helped us to see if this [club] would really be a good fit for the community."
That careful planning paid off. Chartered in September 2019, the Harrisonburg-Rocktown satellite club, an offshoot of the Rotary Club of Harrisonburg, today has 36 members — and 26 of them are women. To ensure its relevancy, the club conducts annual strategic planning sessions, where it establishes major objectives for the year. "It helps us to keep things fresh and moving forward," says Schenker-Fulcher, the chair of the club's seven-person membership committee. "That helps us not only to retain our members, but to grow our club."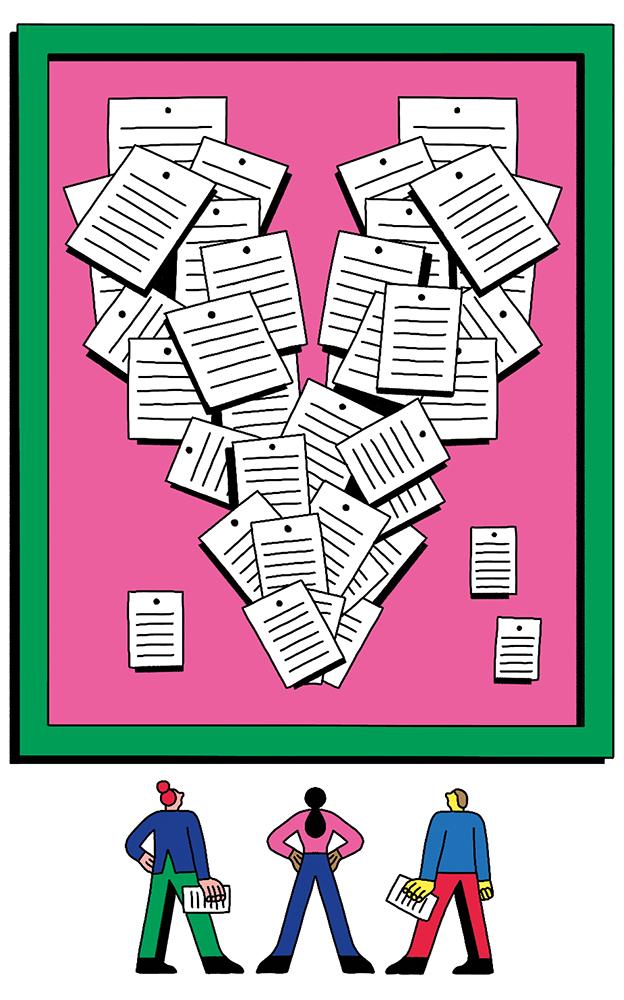 Plan projects that pack punch
Rotary Club of Singapore
Members of the Rotary Club of Singapore attach a lot of importance to projects, says James Lee, immediate past president. "They want to see the impact of their contributions and efforts on the people and communities they serve," he says. "We keep them updated about the progress and challenges of our local and overseas projects, and we invite them to sign up and contribute to the ones they are interested in. This gives them a sense of involvement and belonging."
The signature project of the club, which has sponsored 28 global grants since 2013, is Help the Children, serving communities in the East Java province of Indonesia. "What started as a small ad-hoc project supporting 20 under-privileged school children morphed into multipronged, multicycle global grant projects spanning the last 15 years," Lee says. "It's helping communities and up to 60 schools to uplift basic literacy and basic education among students and teachers."
In 2010, a small delegation from the Singapore club visited the project in Indonesia for the first time. That trip led to an annual visit by up to 80 club members and their families. "Our participants spend three days with the pupils, teachers, and parents who have benefited from our project," Lee says. "They come back feeling inspired and motivated by the positive changes they have witnessed."
Lee also points to the club's diverse membership — its 192 members represent 22 countries — as another reason that it has attracted and retained so many members over the years. "Being able to be involved in communities far from Singapore but close to our hearts," he says, "means that we are constantly engaging our members and bringing them closer to the communities that they have left behind or are engaged in for economic, business, and personal reasons."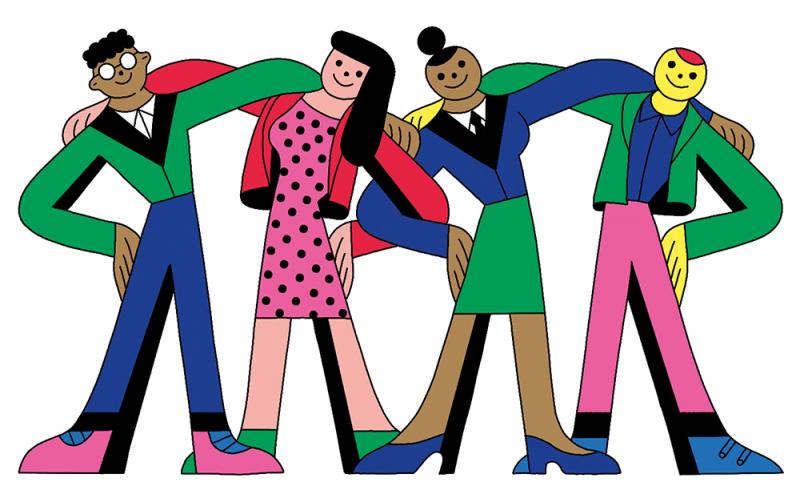 Connect to amplify impact
Rotary Club of Roswell After Hours, Georgia
The Roswell After Hours satellite club began last year with 14 members. A year later, membership has increased to 22, and the club's chair, Brooke Foxman, is optimistic that it will continue to grow. That's thanks in part to the opportunity the club provides for members to connect with one another, with the community, and with their sponsor club, the Rotary Club of Roswell, known affectionately among the group as Big Rotary.
"Our founding members are a group of 20-somethings who were craving in-person camaraderie when the world was opening up again after the pandemic," she says. "We target people who want to do good for the community while making connections and building relationships. We get to be a group of young people with a love and heart for service. That's what Rotary was built on."
Because most club members are young professionals, their work schedules made it difficult to attend the Roswell club's weekly lunch meetings. To accommodate members' schedules, meetings are held after regular work hours — hence the club's name — at a local brewery. "We delegate 30 minutes for a premeeting hangout, so we can get a beer and catch up on personal things," says Foxman, who notes that the club is structured around networking, service, and fun.
Foxman says that the club benefits from sustaining its connections with Big Rotary. Roswell members occasionally speak at the After Hours club. "Their advice to us as young professionals is something we're super grateful to have," she says.
And members of both clubs volunteer for service projects and activities by either group, increasing the impact, for instance, of a fundraiser for Star House, a local nonprofit that helps at-risk children. "There was music and dancing, and we were serving our community," says Foxman. "We had so much fun, and we actually met several new potential members."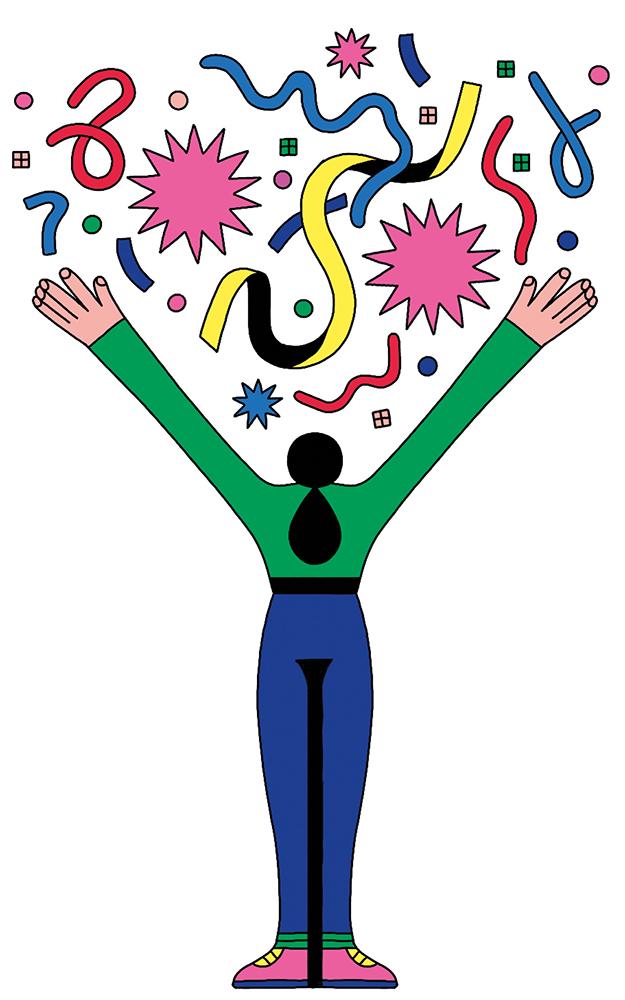 Don't forget the fun
Rotary Club of Halifax Harbour, Nova Scotia
Roswell After Hours isn't the only club that likes to have fun — though fun, as Louisa Horne explains, can wear different guises.
A past district governor and a member of what she describes as the "irresistible" Rotary Club of Halifax Harbour, Horne acknowledges that her club organizes social activities for members. But fun? "Fun is a byproduct of being engaged in things you're passionate about," she says.
Formed in 2021 from the merger of the decades-old Halifax and Halifax Harbourside Rotary clubs, Halifax Harbour is organized into three teams. The We Connect People team focuses on member engagement, including fun activities that members can pursue together (think ghost tours, ax throwing, and seasonal celebrations). The We Transform Communities team plans and organizes local and international service projects, and the We Fund Sustainable Projects team does exactly what you would expect: coordinates fundraisers, such as an annual rib festival that's raised more than $500,000 since 2015.
The club, Horne explains, has surveyed current and past members "to make sure we're not missing something in terms of their talents and interests. We're intentional about looking in the mirror and being honest about how we're doing. We are OK with and celebrate that different people want to do different things."
As a result, the club has attracted a diverse membership in terms of age, nationality, and sexual orientation. "When new people come to a meeting, they see themselves reflected in the room," Horne says. "Diversity feeds more diversity. Transformational and cultural change within a large organization is not a quick fix. As long as we have strong leadership and continue to leverage the passions of the people we have and the people we want to attract, and as long as we're agile risk-takers and maintain our level of diversity, we will continue to be irresistible." And fun.
This story originally appeared in the August 2023 issue of Rotary magazine.
Club Health Check
The doctor will see your club now
Just as routine doctor visits help people identify health risks before they become serious, Rotary's club health check can diagnose problem areas and prescribe remedies. Club leaders will find a checklist to assess their club's well-being in the areas of club experience, service and social events, members, image, and business and operations, along with an array of resources to treat any problem areas. Regularly consulting those resources can help maintain your club's health and preserve its value for club members and the community. A few examples follow, but review the entire document to ensure you're taking full advantage of these valuable tools.
CLUB EXPERIENCE
The problem: Members don't feel they are participating in the Rotary experience beyond the club.
The prescription: Connect members with various Rotary programs. For instance, encourage them to sponsor an Interact club, organize a Rotary Youth Leadership Awards event, or create a scholarship. And remind members they might want to join a Rotary Fellowship or a Rotary Action Group.
SERVICE AND SOCIAL
The problem: Members feel there are not enough regular occasions for socializing and networking.
The prescription: Put one or two members in charge of organizing social events throughout the year.
The problem: Members worry about the effectiveness of the club's projects.
The solution: Connect with members of The Rotary Foundation Cadre of Technical Advisers to get guidance on service projects.
MEMBERS
The problem: Club membership is stagnant or declining.
The prescription: Create a membership development plan, while teaching members your club's process for proposing new members and explaining that they can also refer qualified prospects to other clubs. Online resources also provide tools to help diversify club membership and connect with prospective members.
IMAGE
The problem: The club has an anemic online presence.
The prescription: Find a member with the skills and the time to create and manage your club's website and social media pages.
BUSINESS AND OPERATIONS
The problem: The club has difficulty planning and setting goals.
The solution: Have the club board meet at least quarterly to review the club's strategic plan, measure its progress toward established goals, and adjust bylaws and other documents as needed.