How to organize a successful food drive
Follow these steps to organize a food drive on your own, or with a local food bank
by Maureen Vaught
Master gardener Alex Portelli was having lunch at an elementary school in Marion, North Carolina, where he volunteers, when two students, brothers, sat next to him in the cafeteria. "One brother pulled out his lunch and started eating," recalls Portelli, president of the Rotary Club of Marion. "I asked the other brother where his lunch was, and he said, 'It's not my turn to eat today.' I thought, 'Oh, no. Not during my lifetime.' That's the type of personal story that gets us involved." Portelli is now the chair of his county's local food advisory council, and he's active in the Rotary Zones 33-34 Hunger Challenge.
Rotary members in many places hold collection drives to help people, particularly families with children, get the food they need. As the coronavirus pandemic continues to affect jobs and school food programs, that need is growing. According to the Food and Agriculture Organization of the United Nations, the COVID-19 pandemic could add as many as 132 million people to the total number of undernourished in the world this year.
Want to organize a food drive in your community? Here are some ideas and tips to help ensure success.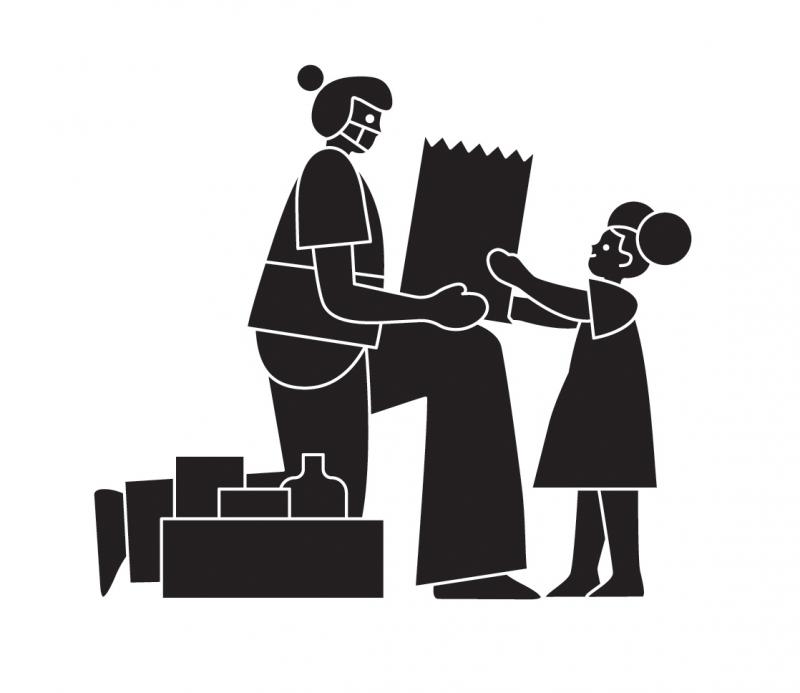 Step 1
Choose a group to support
If you're not sure whom to help, contact your local food bank or pantry for suggestions. "In some cases, towns are too small to have a local food bank, but Rotary can connect them with a larger food bank," says Billi Black, a Zone 33 assistant regional public image coordinator. Then work with the group to address its needs.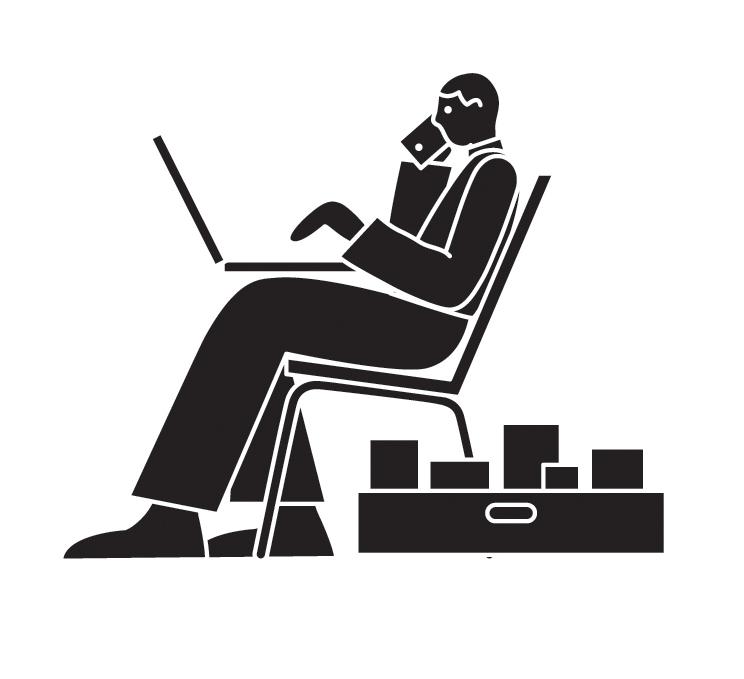 Step 2
Make a logistics plan
Form a committee to determine when, where, and how you'll hold your drive. Get your members' input and tap into their connections and expertise.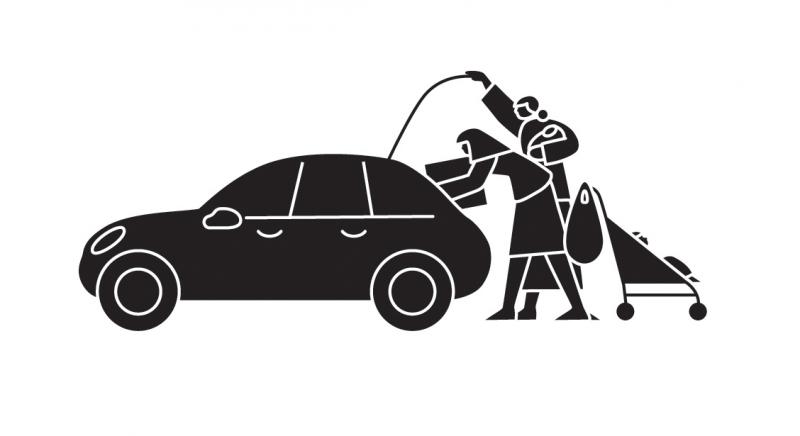 Step 3
Set a goal
And make it measurable: pounds of food collected, number of meals supplied, or dollar amount raised. Look for matching opportunities from other organizations that could double or triple your impact.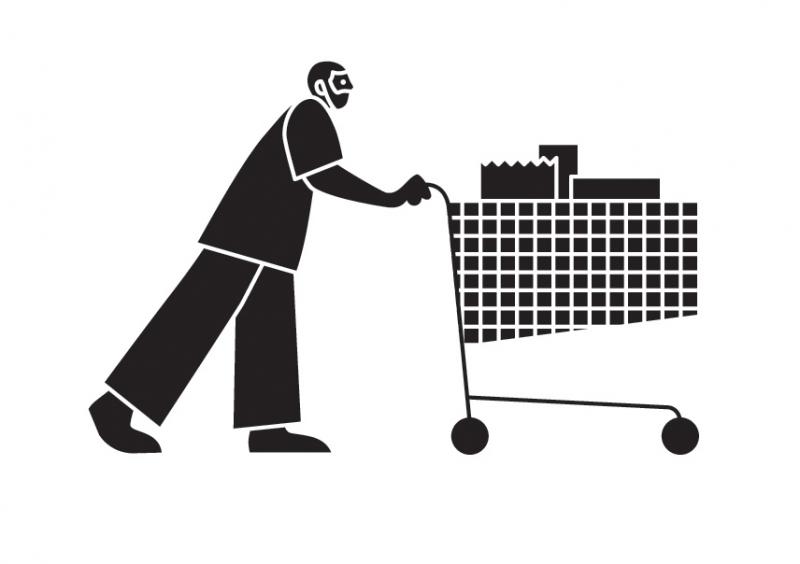 Step 4
Promote your event
The members of the Rotary Club of Prescott-Frontier, Arizona, considered their May food drive a success when they collected an estimated 3,000 pounds of food. But they stepped up their marketing when they held another drive in June. After the club contacted local media outlets and lined up news articles, social media posts, and radio interviews, it collected 38,000 pounds of food. "It was unbelievably successful," says member Mike Payson.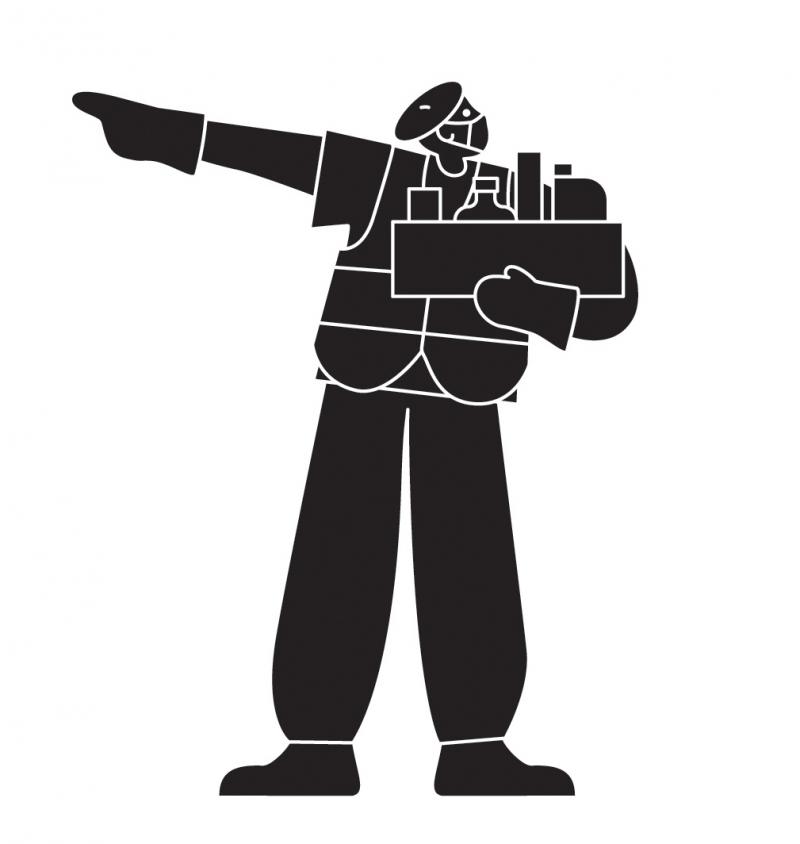 Step 5
Track your success
Consider naming a "food champion" in your club or district whose responsibility is to help set goals and to promote and track their progress, and to make sure members record their volunteer hours and contributions in Rotary Club Central.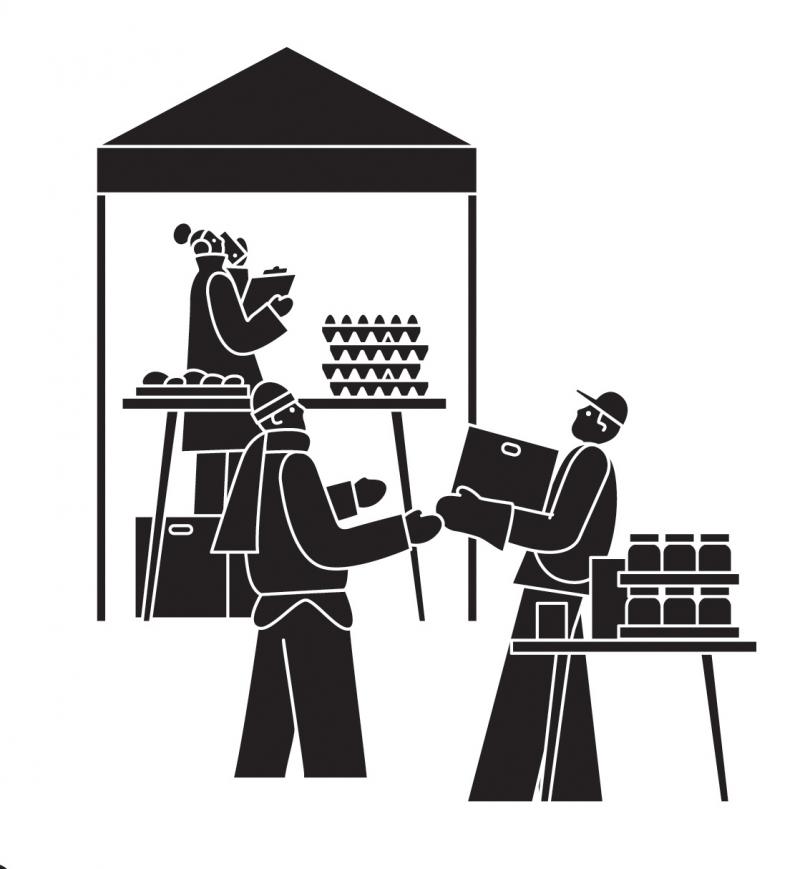 Step 6
Thank your donors
Even if you can't thank each contributor individually, show your gratitude by posting photos from your event on your website and on social media.
37.2
million people in the U.S. who experienced low or very low food security in 2018
Work with a local food bank
Staffers at your local food bank have the experience and expertise to ensure that your food drive is a success. They know who needs what in your community and have conducted many food drives, so they know what works and what doesn't. They can also:
Help with logistics, including publicity, choosing a location, and scheduling. "We just show up with the money, food, and manpower," says Johnny Moore, an assistant regional public image coordinator for Zone 33.
Make better use of your funds. Because of their buying power, your dollar goes further.
Coordinate the distribution of food where it's needed most.
Virtual food drives
If you're looking for alternatives to an in-person food drive during a pandemic, organize a virtual one instead. Set up a page on your club's or local food bank's website to collect financial donations, track your group's progress, and share updates with your supporters.
What to donate
Here are some items that food banks want:
Peanut butter
Canned soup or stew
Canned fruit
Canned vegetables
Canned fish
Canned beans
Pasta (most prefer whole grain)
Rice (most prefer brown rice)
What not to donate
You may have a freezer full of banana bread, but your food bank doesn't want it. Here's what else it won't take:
Items needing refrigeration
Expired food
Leftovers
Baked goods
Source: Feeding America