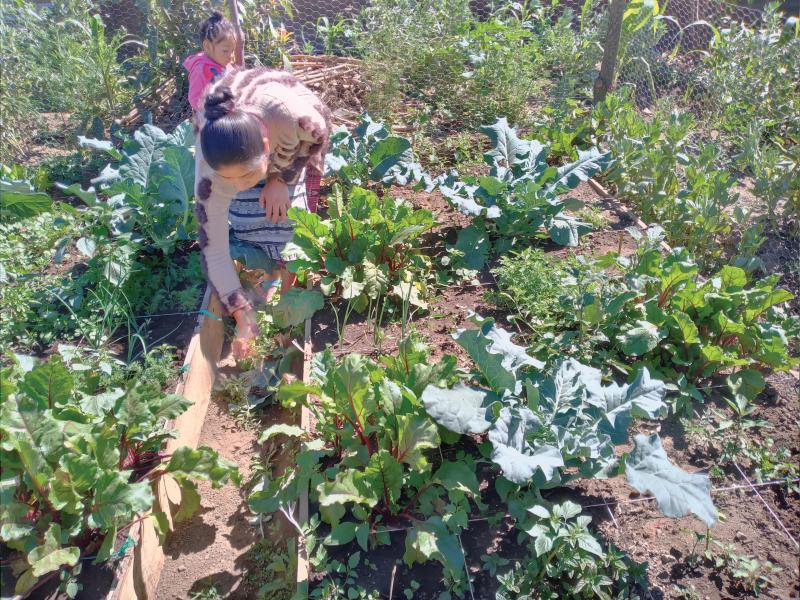 Good nutrition and health care before a child's second birthday are vital to their future
Rotary clubs partner with the Maya Health Alliance to help 140 Guatemalan mothers and children avoid malnutrition
by Annemarie Mannion
Most new parents mark their baby's progress in a series of milestones: first smile, first word, first steps. But pediatricians are focused on a milestone that might be less familiar: the first 1,000 days.
The phrase is shorthand for the period between conception and a child's second birthday, a critical time frame when nutrition, or lack thereof, can have lifelong consequences. Research in child development has shown that when mothers and infants are poorly nourished during this stage, the adverse impact on children's physical and mental development can have ripple effects throughout their lives. And much of that damage can never be undone, even with later interventions.
In 2010, with the support of the governments of the United States and Ireland, the Bill & Melinda Gates Foundation, and other organizations, a nonprofit called 1,000 Days was founded with the goal of making child nutrition and health a funding and policy priority around the world. Roger Thurow, a former reporter for the Wall Street Journal, also examined this concept in his 2016 book, The First Thousand Days. A senior fellow on global food and agriculture at the Chicago Council on Global Affairs, Thurow says stunting is a complex problem that requires multipronged solutions. Even when food is plentiful, he says, poor sanitation or a lack of clean water can cause diarrhea or other illnesses that prevent a child from retaining nutrients.
In one mountainous, rural area of Guatemala, where staple crops (primarily corn) don't provide sufficient nutrients, hunger and malnutrition are common. Around 1 million Guatemalan children under age five experience stunted development in their brains and bodies. Children are considered stunted when their height for their age is more than two standard deviations below the World Health Organization's Child Growth Standards median, but the problem goes beyond simply being small for their age. "They are slower to walk, talk, and read," says Anne Kraemer Diaz, the executive director of Wuqu' Kawoq, also known as the Maya Health Alliance. "Stunting impacts their lifelong learning possibilities. It makes them prone to type 2 diabetes and to hypertension. They are looking at a lifetime of poverty and major impediments."
Children who get the right nutrition in the first 1,000 days:
Are more likely to be born at a healthy birth weight
Have a lower risk of many conditions and diseases, including obesity and type 2 diabetes
Go on to be better learners with fewer behavior problems in kindergarten
Enjoy improved health and economic security as adults
Source: thousanddays.org
In addition to persistent poverty, the effects include higher health care costs and weaker economies, according to Diaz. In 2010, the Maya Health Alliance started working specifically to help mothers and children avoid malnutrition.
The alliance sends health workers to the homes of more than 750 families — to interview them, measure and weigh their babies, and provide food, such as eggs and beans, deworming medication, education about healthy ways of living, and micronutrient packets.
"The impact of malnutrition on brain development is crucial in those first two years of a child's life. That's when massive brain development occurs," says Joanne Rosener, a member of the Rotary Club of Rochester Risers in Minnesota, which is working with the Maya Health Alliance on an ambitious, long-term global grant project to improve nutrition for 140 Guatemalan families. More than a dozen Rotary clubs are involved.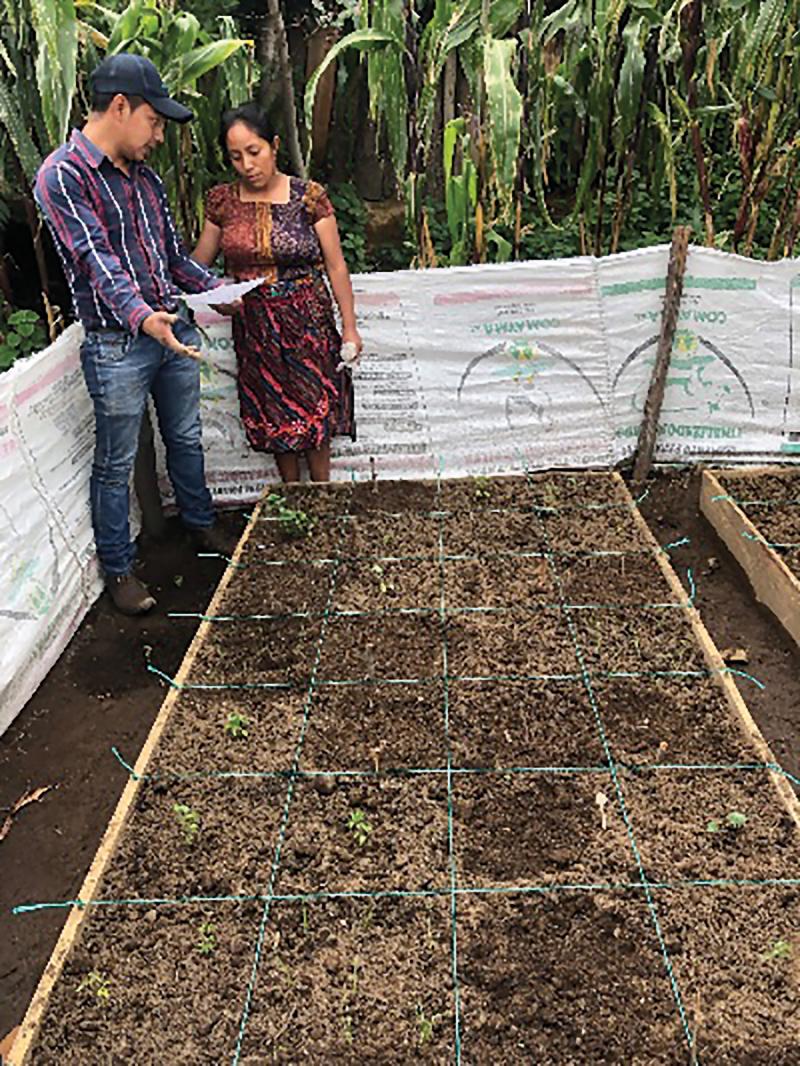 Steps toward improving nutrition can be as simple as encouraging people to plant gardens. The clubs have provided funding for raised-bed gardens that supply families with a range of healthful foods that they otherwise do not have access to.
Diaz describes the region as a food desert: "Even though there is food all around them, it is all one crop." That crop is corn, which is a staple of the traditional diet but which alone does not provide enough of the nutrients a child needs to thrive.
The Maya Health Alliance works with the families to choose what they will plant and to help them build the gardens and learn to grow the crops. Health workers also teach them about sustainable practices such as seed saving and intercropping, a practice that involves growing different crops in close proximity to each other to produce a greater yield.
The Rotary clubs have covered the cost of materials and supplies for the gardens, the purchase and maintenance of a truck and a laptop computer, and the services of an agronomist and community health workers.
The gardens, which are located at the families' homes, are designed to flourish with as little labor and expense as possible. "They are raised gardens, so they need less water and they aren't so prone to weeds," says Rosener, whose club connected with the alliance via a dietitian in Rochester who had learned about the problem of stunting while visiting Guatemala.
Diaz reports that their efforts are having a positive impact. The percentage of households that were likely to be food insecure fell from 51 percent of the baseline over the past year to 30 percent at a six-month follow-up, then rose slightly to 31 percent at the 12-month follow-up. "At six months after the gardens were initiated, families had more diverse diets and more frequent meals," she says.
The 10 building blocks for nutrition during the first 1,000 days
A nutritious diet for mothers during pregnancy
Exclusive breastfeeding for the first six months
The right foods introduced to babies at the right times
Paid time off for working parents to care for their newborns
Consistent access to enough nutritious food for families of young children
Good care for all mothers during pregnancy
Nurturing, responsive care and feeding of babies and toddlers
A healthy and nutritious diet for babies and toddlers
The right knowledge and skills for parents and caregivers to properly nourish young children
Societal investments in the well-being of every baby and toddler
Source: thousanddays.org
One of the participants in the program is Maria (not her real name), a mother of three young children, including an infant. She and her husband, a bricklayer, live with 14 members of their extended family. While Chuti Estancia, the small village in southern Guatemala where Maria lives, has many farmers, Diaz says most of the food grown there is for export, and farmers aren't skilled in growing a variety of produce.
Speaking through an interpreter, Maria says the family's new garden has helped her children in many ways. "They develop much better in height and weight," she says. "They get sick less now, and I believe that's because they are consuming more vegetables and healthier foods."
The program also has helped the family save money on food. "We learn to produce and to harvest, and we consume everything," Maria says. "We save money by not buying vegetables, and we are able to eat organically, as we do not use any chemicals."
Rosener says the Rotary clubs involved are committed to supporting the Maya Health Alliance for the long haul, and she is pleased that the gardens have produced positive results. "We know the kids aren't slipping," she says. "We know they're making progress. But reversing the effects of malnutrition doesn't happen overnight."
The problem of stunting is not limited to Guatemala. According to the Global Nutrition Report released in 2018, the countries with the most children who are stunted are India with 46.6 million, Nigeria with 13.9 million, and Pakistan with 10.7 million.
Roger Thurow applauds the Rotarians' approach to addressing the problem of stunting in Guatemala. Gardens for the residents will help now and will continue to help into the future. By looking at long-term, sustainable solutions, he says, Rotarians will be "supporting a community, not just giving handouts."
Learn about the work of the Rotary Action Group for Reproductive, Maternal, and Child Health, and get involved, at rifpd.org.