Our clubs
4 questions about starting a community-based Rotaract club with Rhett Martin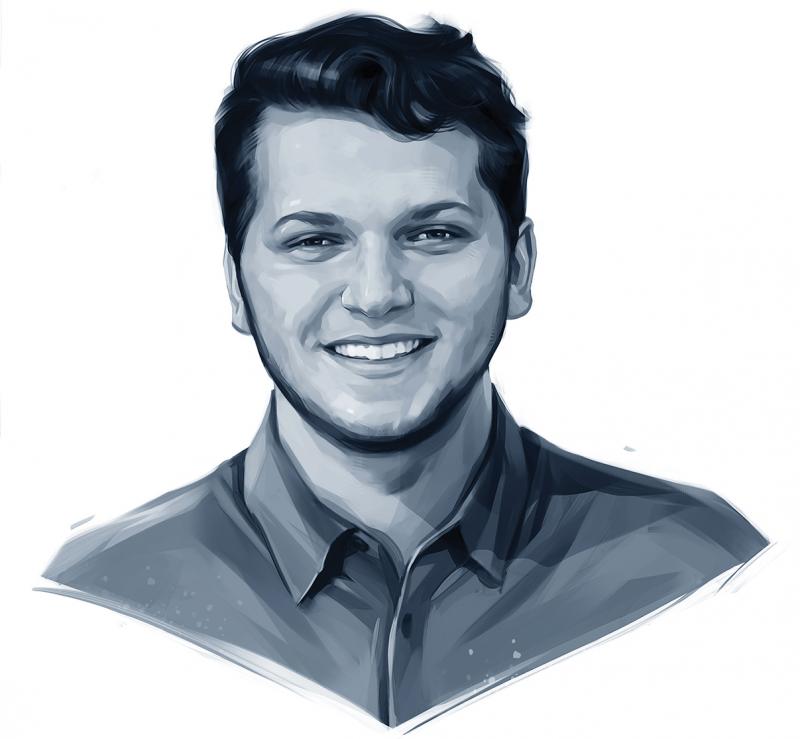 Founding president, Rotaract Club of Silverton, Oregon
1. How did you get inspired to start a Rotaract club?
When I was 25 years old, I was appointed to the city council in my hometown. The mayor of our town is a very active Rotarian, and he got me involved with a weeklong Rotary Youth Leadership Awards here in Oregon. It lit the fire in me. When I got back, the mayor told me about Rotaract. It immediately clicked. We have a pretty great Rotary club here in Silverton, and there's an Interact club at Silverton High School, but there was nothing for that age range from post-high school to 30. It was a perfect opportunity to start a community-based Rotaract club.
2. What steps did you take to start the club?
I started discussing it with the mayor and a friend of mine in August 2017. It took a couple of months of planning and studying the Rotaract handbook. Then we had to find people to show up and learn about it. We used word-of-mouth, talking to the like-minded people that we knew. We also reached out to local businesses, asking if they had young employees who would benefit. We had about nine or 10 people at our first informational meeting in December 2017. We were officially inaugurated in March 2018 with 14 members.
The thing about community-based clubs is that although it's tough to get people in the door, once you get them in, you retain them. That's different from a college-based club, where it's easy to get them in but you have a continuous turnover. The original 14 of us have stuck with it and are loving it.
3. Why did you start a Rotaract club rather than joining your local Rotary club?
I'd say half of our members are not established professionals — they're in school or fresh out and just getting their first jobs. Our guest speakers are talking about first-time homebuying and health insurance, things that are geared toward youth.
The biggest gap between Rotary and Rotaract is financial. Every Rotary club is different in what it charges in membership dues, but most Rotaract clubs will be significantly lower or not charge at all. That's important for young people who may not have a full-time job or an employer who pays their dues.
I know dual memberships are becoming a new thing, where you are a member of both Rotary and Rotaract. I think that's fantastic. It allows those of us who may be reaching 30 years old to put our feet in both and get used to Rotary while still being active in Rotaract.
I see Rotaract as an investment for your Rotary club. It's an opportunity to get them on board with Rotary ideals. Think of it as your club's farm team, not its competitor. When Rotaractors reach a stage in life when they're ready for the full commitment of a Rotary club, they're all in.
4. What is your club working on?
We are starting a scholarship specifically for young adults ages 22 to 30 who are returning to continue their education, whether it's a bachelor's or associate degree, or tech or trade school. Most scholarships for college are for high school seniors. So many of those opportunities aren't available for people who don't go to college right away or who went to school and didn't know what they wanted to do and dropped out but are now ready to go back.
• Get tips on how to start a Rotaract club on a college campus