Engaging Younger Professionals
Make connections
Often, we are focused on just getting people in the door and providing a list of things they can be involved in.
We rarely ask, "What do you want see in your community? What are you most passionate about?"
We need to open the door and allow them to offer new ideas. To show them that Rotary is a place to learn how to solve important social issues. That your club is where they can share skills across generations. A place to find themselves.
Partner with your community
Is there a cause you and your club members are passionate about? Find or join a Rotarian Action Group, and see how you can partner with members who are experts in that field.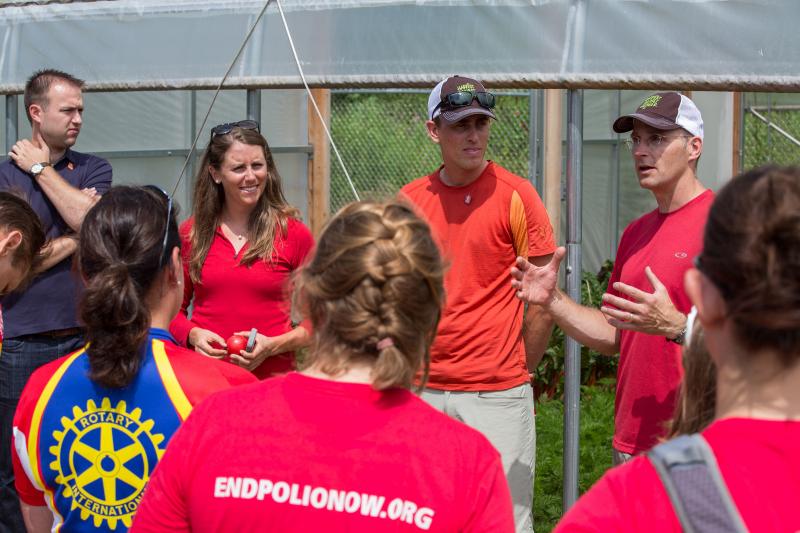 Connect and partner with non-Rotarians in your club's community to carry out service projects — organize a Rotary Community Corps.
Your local media — whether for TV, radio, online, or print — is always looking for great stories. Talk to them about your club's community initiatives. Tell them how you identified a challenge or opportunity, mobilized club members and other community leaders, and took action to create a lasting solution. Visit the Public Relations section of Rotary's Brand Center for guidance.
---
Leverage social media
Today, social media is thoroughly integrated with our personal and professional lives. A website alone isn't enough; you need to be active on social media, where younger audiences are already spending their time. Social media is a vibrant, active community for your club members to meet prospective members and community leaders — it's an extension of your club online.
Three steps for getting started
Know your target audiences. Get specific. Who are you trying to reach? What would capture their attention? Make sure you use this platform to showcase interesting service projects and exciting upcoming social and networking events your club is planning. Use a group or chat to connect with your members and talk about club business and operations like attendance and dues.
Understand the commitment that's involved. Who in your club can regularly update your social media presence, and how much time can these members dedicate to it?
Start small and focused. Learn about each social media channel, and select the one that's right for your club. Don't take on more than you can manage. It's better to have fewer social media channels that are updated regularly, than several that are out-of-date.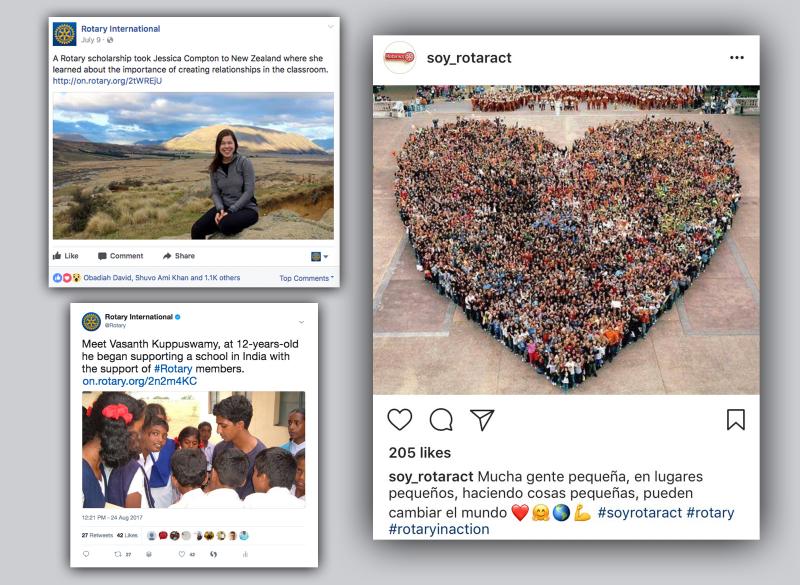 Social media resources
Connect with us
Follow Rotary International on social media. Share content directly to your social media pages and get inspiration for how to talk about your club's activities.
Meeting face-to-face: The original social network
We can't overstate the value of an active and engaging social media presence. On social media, you can tell people about Rotary, but in person, you can show them what's great about your club. Bring a friend or coworker to your next club event, social gathering, or project, and introduce them to other members in your club.
How to plan a successful event
Events offer opportunities to start conversations and establish relationships with local leaders and influencers, to raise awareness of what Rotary and your club do and the progress they've made, and inspire action in your community.
Ideas for your next event
Plan events that are open to the public: monthly happy hours, service projects, fellowship events, etc. Make them inexpensive, maybe even free, and give non-Rotarians a chance to talk with Rotarians.
Partner with local organizations like the chamber of commerce or business association and younger professionals' networks to host a service project that addresses a need in your community, like homelessness or hunger.
Plan a networking event or host an elegant dinner where younger professionals can connect with influential business and community leaders.
Plan events that are open to the public: monthly social gatherings, service projects, fellowship events, etc. Make them inexpensive or even free, and give non-Rotarians a chance to talk with Rotarians.
Looking for guidance? Download our event planning guide from Rotary's Brand Center for ideas to get you started, a planning checklist, and a list of resources.
Connecting through service
Emerging Rotary leaders were asked to imagine exciting projects and to dream big. What did a few of the Rotarians come up with? A road trip! The Connecting for Good tour planned service projects in cities and towns along the west coast of the United States. The tour linked Rotarians with charitable organizations and other clubs and illustrated the value, reach, and impact of Rotary. Read more aboout this inspirational story.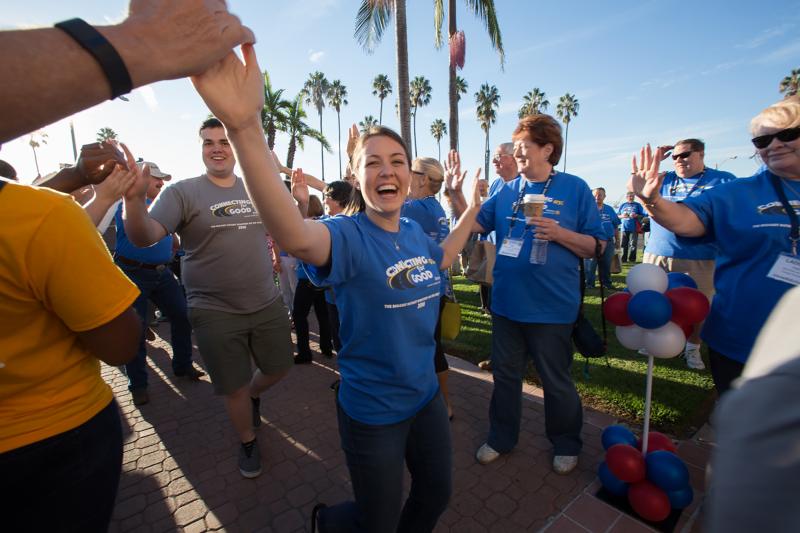 Engage young leaders — and youth champions
Rotary's programs for young leaders empower the next generation through leadership, exchange, and skill-building experiences, showing them the value of Rotary locally and globally. Getting involved in youth service does more than benefit young leaders — it is also a unique member engagement strategy that lets members use their skills, interests, and connections to help young people in your community.
But how do you develop relationships that encourage young people to become Rotarians one day? And how does youth service expand your club's network of prospective members while making your club experience appealing?
Engage younger professionals through Rotaract. Connect with them through professional mentoring, invite them to join Rotary before leaving their Rotaract clubs, and promote community-based Rotaract clubs as Rotary club partners that can expand and diversify service in the community.
Talk to local school administrators, parents, teachers, and community leaders who are looking for opportunities to serve young people. Invite them to see how your Rotary club offers Interactors service and leadership development activities.
No matter how you engage young people, it is important to build effective, ongoing relationships with Rotaractors and Interactors. Put their leadership skills into action through Rotary service projects that tap into their interests and build their skills.