Club innovation
Escape artists
Rotary Club of Amersfoort Young Ambition, The Netherlands
Chartered: 2016
Original membership: 21
Membership: 23
Circle of friends: Vriendschap — friendship — was the driving force in the creation of the Rotary Club of Amersfoort Young Ambition. A group of longtime Rotaractors who did not want to lose their connection with one another after almost all the members neared age 30 — the cutoff for membership in Rotaract — shut down their Rotaract club and became Rotarians together. The new club focuses on innovative ideas, dedication to service, and a spirit of fun. Members bring gifts to underprivileged children to herald the Christmas season and worked to renovate a garden at a center for people with disabilities. And when it comes to games, few can compete with this group: It sold 1,500 Monopoly sets promoting its community and scored a big hit with a pop-up escape room inside a medieval tower.
Club Innovation: Informality and intimacy are hallmarks of the club's twice-monthly meetings. After strategizing over projects, listening to guests, and hearing personal introductions and brief talks on topics of Rotarians' choosing, members close the sessions by socializing over a drink. Annual dues of about $300, about a quarter of the typical cost in the Netherlands, appeal to younger professionals.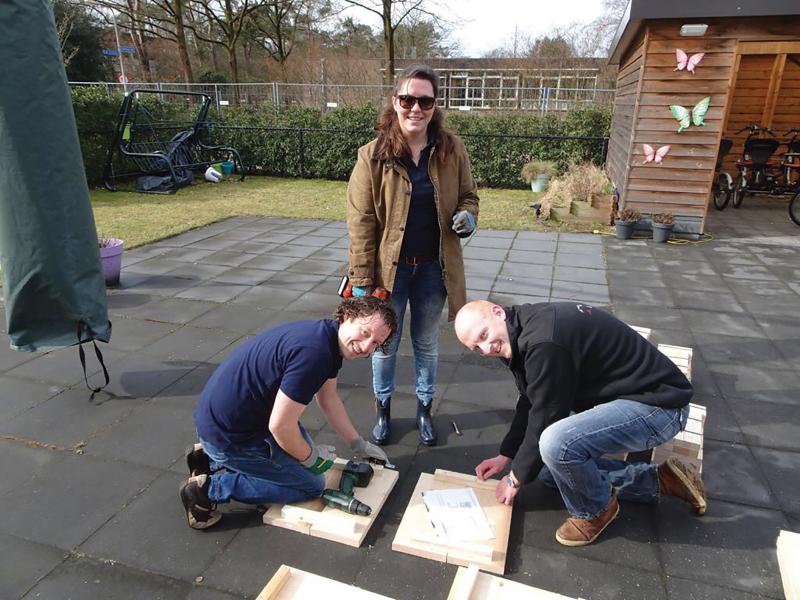 The Rotary Club of Amersfoort Young Ambition knows how to put the fun into fundraising. In a historical riff on the escape room trend, it organized two events in which teams raced to solve puzzles and "escape" Amersfoort's Onze Lieve Vrouwetoren, the Tower of Our Lady, the only surviving remnant of a church leveled by a real-life gunpowder explosion in 1787.
"You have to find some solutions, solve puzzles, play little games, all to figure out how to unlock the door and get to the bell to 'warn the town of the danger,'" says club member Johan Birkhoff.
Securing use of the historic site for the project is a perfect example of how a club can succeed with audacious plans, he says. Forward thinking comes naturally for a tightknit group that has grown into Rotary after pondering their futures as members neared the Rotaract age cap. Birkhoff was part of a group of 18-year-olds who chartered the Rotaract Club of Eemvallei-de Heuvelrug. (They changed the name to Rotaract Club of Amersfoort in 2013.)
Birkhoff says shutting down the Rotaract club and starting a Rotary club was a way to keep the group together. "Most of us got to know each other through Rotary," he says.
The other Rotary clubs in town initially had some doubts about forming another club, but the members of Amersfoort Young Ambition allayed their fears by participating in these clubs' projects. "When we work together with existing clubs, they'll say, 'We can bring you the network, and you can bring us some inspiration or creativity.'"
The new club thrives on an informal meeting style. "Our meetings are sort of chaotic. We really sit together as a group of friends," says Birkhoff. "We have something we call '15 minutes of fame,' and every member has to do that once a year. You tell about a favorite subject. We also have 'Who are you?' in which new members give a personal glimpse into their lives. It brings people closer together."
That togetherness and esprit de corps are evident during the country's annual NLDoet (Netherlands Does), two days of volunteerism, as well as through club members' participation in Walking for Water, an initiative to heighten awareness about safe drinking water — at home and in Africa. And to keep things moving along, the Rotarians intend to revive their inactive Rotaract club.
The club "lives up to the true meaning of a revolving Rotary wheel, emerging from a Rotaract club to a Rotary club and seeding a new Rotaract club," says Rob Klerkx, a Rotary coordinator and past governor of District 1570. — Brad Webber
• What is your club doing to reinvent itself? Email club.innovations@rotary.org. Read more stories from The Rotarian.