Club Innovation: A club built from scratch focuses on service
The Rotary Club of Seaford, Australia emphasizes service to the community, with only two meetings per month. The venue for meetings rotates, sometimes in a Rotarian's home and sometimes in a local restaurant, hotel, bookstore, or coffee shop. The meetings are informal.
The Rotary Club of Seaford was unusual from its inception. While most new clubs are sponsored by another club nearby, Seaford was built from scratch by District 9520.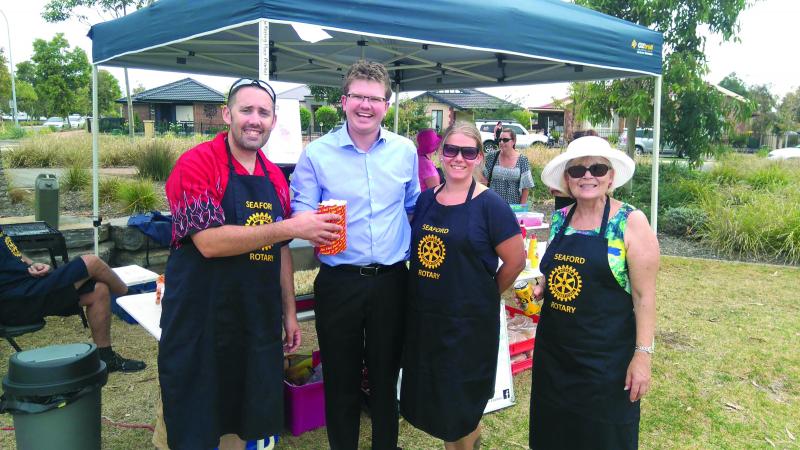 District membership chair Mark Huddleston had been looking at demographics in the Adelaide region and realized that the Seaford area south of the city was experiencing huge growth driven by a new extension of a rail line and a new freeway. There were no service clubs in the area. Huddleston saw an opportunity.
When he approached Cecilie Cardwell, who immigrated to Australia from Norway in 2010 and had been a Rotaractor at Flinders University in Adelaide, about chartering a new club, she embraced the chance to build a club for the 21st century.
They started a recruitment campaign that included fliers in mailboxes, posters, ads in the local newspaper, phone calls, strong presence at community events, and a social media blitz. "We bought a $300 popcorn machine and it was a hit every time at events," recalls Cardwell. "We networked with other charities, especially the Aldinga Giving Garden, which grows fresh fruit and vegetables for the needy. We didn't just install a $580 rainwater tank that a hardware chain store donated; we put a huge poster on it about Rotary's clean-water work overseas. Parents see it when they park to pick up their kids at the nearby school."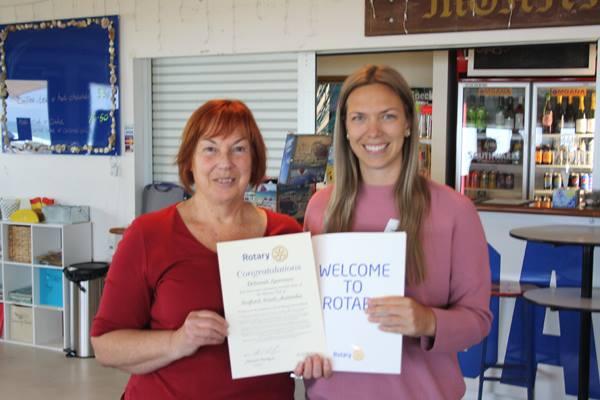 The charter members had the opportunity to start fresh. They wanted to build a club that would be welcoming to women and to people of all ages. And they wanted the focus to be on community service more than on meetings. They decided to limit meetings to twice monthly, on the first Thursday evening and the third Sunday afternoon, a schedule designed to suit more members with children. Guest speakers are invited to only a quarter of the meetings, and then because of direct relevance to club operations.
The club is about two-thirds female. "I look forward to more families getting involved with Rotary and to us changing the old images with new ones filled with diversity and love," Cardwell says. And Huddleston didn't want to build membership by poaching members from nearby clubs. Only three members are transfers from other clubs (including Huddleston).
"On the surface, fast-growing Seaford looks idyllic nestled between the vineyards and the coast," Cardwell says. "But when you dig beneath the surface, you find food insecurity, domestic violence, homelessness, and youth disaffection – all areas for us to help." The club organized a recent Seaside Walk on Suicide Prevention at nearby Onkaparinga that mustered 400 people and raised $7,000 for Australian Rotary Health.
Club innovation
Each month, we bring you suggestions of how to innovate in your approach to membership. See more ideas in previous columns:
What is your club doing to reinvent itself? Email club.innovations@rotary.org.