From our leaders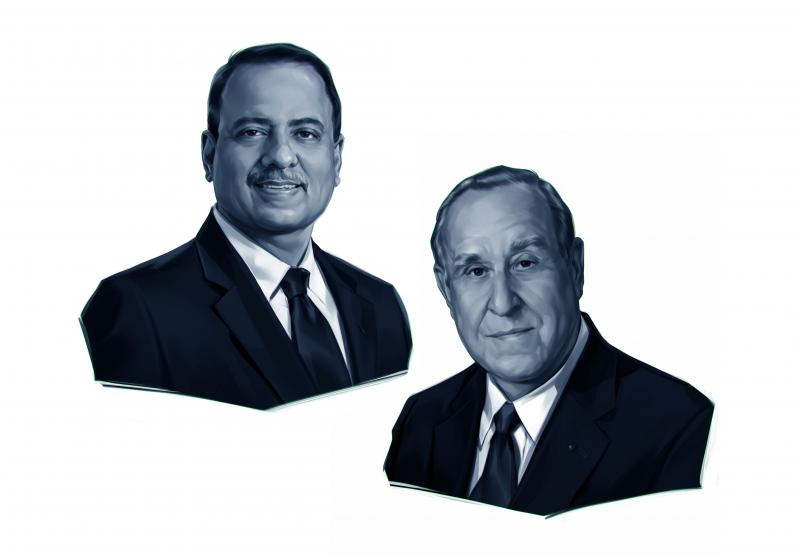 As Rotary members, we are optimists. We believe that for every challenge, there is a solution—finding it is what people of action do. And this year was a time of unique action and progress.
We placed a special emphasis on growing Rotary through our Each One, Bring One campaign, and membership grew for the first time in six years. We have now shifted our focus to enhancing the club experience, positioning Rotary and Rotaract clubs as welcoming environments that offer leadership and service opportunities to those who share our vision.
We also renewed focus on an area that is central to Rotary's mission: peace. Within weeks of Russia's invasion of Ukraine, our members shared their resources and mobilized our networks to provide aid to those who needed it the most. Some opened their doors to refugees; others collected food, water, clothing, and medicine to donate. Donors contributed more than US$15 million for Ukraine disaster relief. We also reached our $50 million fundraising goal for fighting polio, earning the full $100 million match from the Bill & Melinda Gates Foundation. Thanks to our donors' generosity, The Rotary Foundation raised $434 million, exceeding our annual fundraising goal of $410 million.
We were able to celebrate these accomplishments and more during the 2022 Rotary International Convention in Houston, Texas, USA. It was the first convention since 2019 where we gathered in person to connect with old and new friends and learn about our significant progress on polio eradication, and announce the second awardee in our Programs of Scale.
We're deeply grateful to our members who continued to serve their clubs and communities at a time with so much economic, social, and environmental turmoil. It is said that each good deed shines a light, and we look forward to sharing more of our collective light for years to come.
Shekhar Mehta
2021-22 President
Rotary International
John F. Germ
2021-22 Trustee Chair
The Rotary Foundation