From our leaders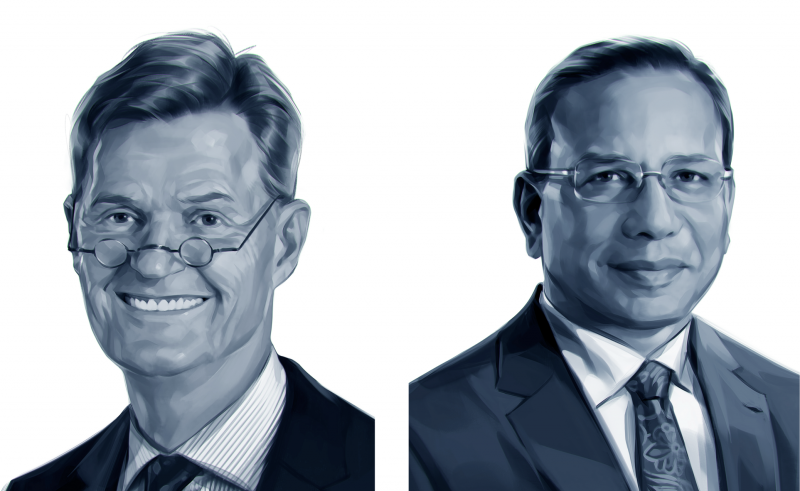 This year, Rotary confronted the turbulence all around us — a global pandemic, natural disasters, food insecurity — and used it as an opportunity to take care of one another, to personally adapt to and embrace these changing times, and to bring about lasting change for the people we serve. The challenges we all face are ongoing and the need to adapt will continue. But we can be proud of the fact that Rotary has not shrunk from this moment. We have embraced our role as people of action in difficult times.
As you will read in the pages ahead, we've achieved remarkable successes in the past year. From celebrating the declaration of the WHO's African region as wild polio-free and introducing Partners for a Malaria-Free Zambia as the first Programs of Scale grant recipient to adding the environment as a new area of focus and re-envisioning the Rotary Peace Centers certificate program while also welcoming students to the first Rotary Peace Center in Africa — Rotary acted boldly. We set a fundraising record for The Rotary Foundation, raising more than $440.9 million in 2020-21. But even more important than the headlines we earned is that we reached out to each other and showed the kind of care that defines us as a network of global friendship.
In the coming years, we have the opportunity to increase our impact, expand our reach, enhance participant engagement, and increase our ability to adapt — as long as we continue to build on our Action Plan progress. The world today needs help bringing this pandemic to a close, reconnecting with each other in meaningful ways, and rebuilding the kind of trust necessary to restore global stability and establish a foundation of peace. This is our time. Together, let us make the most of it.
Holger Knaack
2020-21 President
Rotary International
K.R. Ravindran
2020-21 Trustee Chair
The Rotary Foundation