Two Rotary Peace Fellows are dedicating their careers to peacebuilding and conflict prevention, creating stronger communities worldwide.
Planting seeds of opportunity
In 2011, Spencer Leung moved to Thailand to launch the organic operations of a Thai agricultural seed company. Although he believed that demand for organic food would continue to increase, he didn't simply want to make money — he wanted to do something good.
So Leung became a Rotary Peace Fellow — the first sponsored by District 3450 (Hong Kong, Macao, Mongolia, and China) — attending the Rotary Peace Center at Chulalongkorn University in Bangkok. He then started Go Organics, which helps farmers who cultivate less than 2 hectares (about 5 acres) of crops to improve their productivity and sustainability.
Recognizing that creating economic stability for small farmers will promote peace, Go Organics is improving their access to the marketplace while providing the expertise, cost-effective technologies, and supplies they need to innovate and thrive.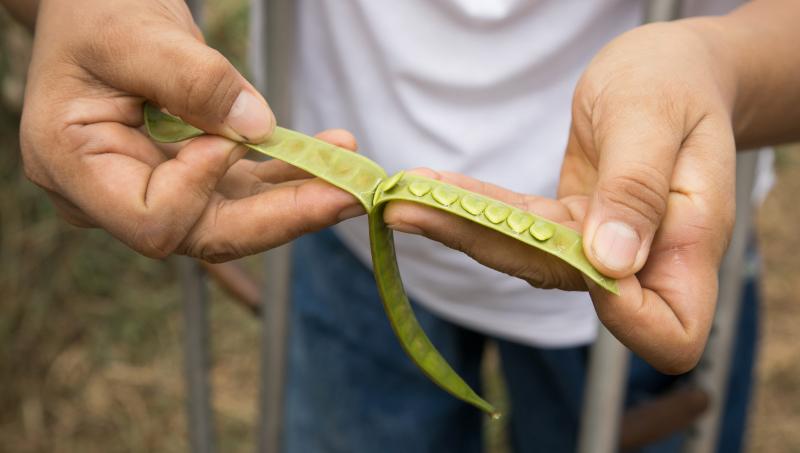 If we can raise this group of people's standard of living — sustainably — we're going to make a lot of changes to the whole world

Spencer Leung
Rotary Peace Fellow
Resources for refugees
Nearly one million Rohingya Muslim refugees have crowded into the Cox's Bazar region of Bangladesh since August 2017, fleeing violence in Myanmar's Rakhine State. As a part of her Rotary Peace Fellowship, Sakun Gajurel worked with UN Women to provide aid to women and children in massive refugee camps, who often lack adequate shelter, health care, and educational resources, and who face an increased risk of sexual violence.
Through multipurpose women's centers, the organization informs women and girls about the services and opportunities available in the camps. In one center, about 20 Rohingya women serve as outreach workers, and various partners provide skills training.
But these efforts aren't enough. "A long-term solution is necessary to ensure that a whole generation does not end up without education or opportunities to better their lives," Gajurel says.
The Rotary Foundation partners with the following universities to offer fellowships leading to degrees or certificates in areas of study related to peace and conflict prevention and resolution:
Chulalongkorn University, Bangkok, Thailand (certificate)
Duke University and University of North Carolina at Chapel Hill, USA
International Christian University, Tokyo, Japan
University of Bradford, Bradford, England
University of Queensland, Brisbane, Australia
Uppsala University, Uppsala, Sweden