Peace fellow plants seeds of opportunity and peace for small farmers
In 2011, Hong Kong native Spencer Leung moved to Thailand to launch the organic operation of a Thai agricultural seed company. He believed that demand for organic food would continue to expand, but he didn't simply want to make money. He wanted to do something good.
So Leung applied to become a Rotary Peace Fellow. He became the first peace fellow to be sponsored by District 3450 (Hong Kong, Macao, Mongolia, and China), attending the Rotary Peace Center at Chulalongkorn University in Bangkok in 2013. The Chulalongkorn fellowship is a three-month certificate program for professionals who are already working in their field.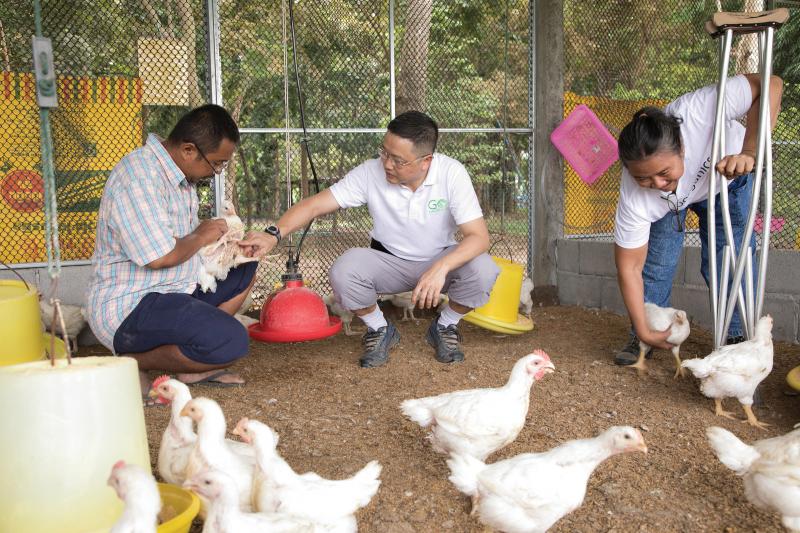 "The more I looked into it, the more I believed organic agriculture could be a powerful peacebuilding platform," Leung says. "So I finished the course, quit my job, and used my own savings to start Go Organics."
Go Organics aims to improve productivity and sustainability for farmers who cultivate less than 2 hectares (about 5 acres) of crops, based on the belief that creating economic stability for small farmers will help cultivate peace.
Leung knew that in many parts of the world, small farmers lack the technical knowledge to connect with the global market for organics. So the team at Go Organics is working on initiatives to improve the marketplace for small farmers and to provide simple and cost-effective technologies that will help them improve operations, such as labels with digitally encoded data including production and expiration dates. The labels will make the supply chain more transparent, Leung says; consumers will be able to scan them with their phones to receive detailed information about the food that they are buying and the farmers who grew it.
"We want to bring customers closer to the producer," Leung says. "We want them to know and appreciate where the food comes from and to support the hard work of the farmers."
Go Organics also offers farmers an affordable cold storage unit that will keep crops fresh up to 10 days longer, opening up more market opportunities. The farmers can use microfinancing to purchase the unit, and Go Organics guarantees the sale of a certain amount of produce.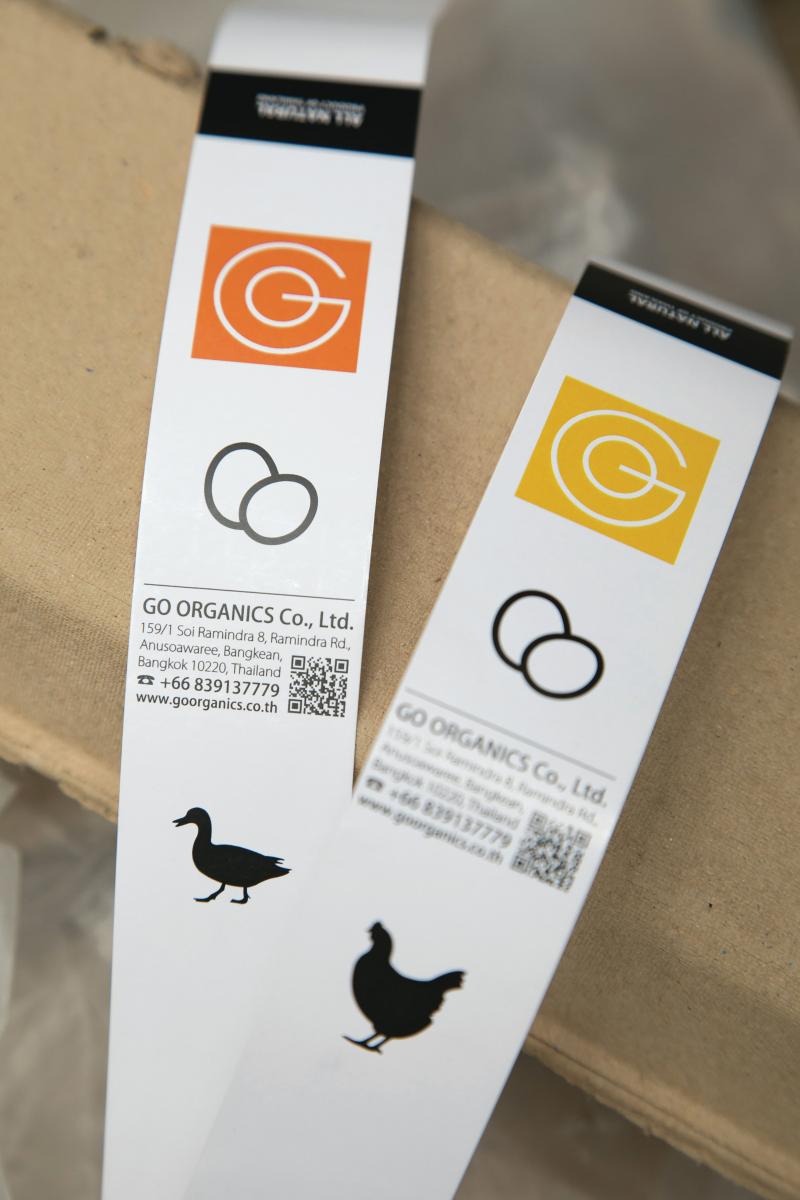 Go Organics has been working with the University of California, Davis, to introduce technologies to dry produce, such as a chimney solar dryer that is constructed from locally available items. A table covered in black cloth and a chimney wrapped in plastic create an air tunnel that can be used to dry agricultural products including fruits, vegetables, meat, fish, and coffee beans.
Another innovation is an inexpensive test called a DryCard that farmers can use to check moisture levels in their products. Knowing those levels can help the farmers prevent the growth of mold.
"Right now there's a big issue with food safety and food security, and reports say up to one-third of food produced is wasted," says Anthony Phan, a project analyst at the Horticulture Innovation Lab at UC Davis.
At the same time, global food production needs to increase dramatically to feed a growing population. Go Organics' projects are supporting the "dry chain," ensuring that foods can be dried properly and packaged safely.
"What Spencer is doing is really important, because these farmers don't have the support, education, or even awareness of this problem," Phan says. "Go Organics provides the expertise, technologies, and supplies needed to support that process."
The DryCards are credit card-size laminated papers with cobalt chloride humidity indicator strips to measure moisture in products. The farmer puts the card, along with the produce, in a sealed storage container such as a jar or plastic bag; an hour later, the indicator strip will have changed color to indicate the moisture level. Pink means the product is too wet, while blue means it is safe to package.
"Right now, the way most farmers test for dryness is to either bite their product or squeeze it in their hands and listen to it," Phan says. "And that's not an accurate way to determine whether your foods are safe enough to store."
The traditional alternative to the DryCard is a digital moisture meter, but that requires electricity or batteries, which are not always available to small farmers. The cards can be manufactured for 10 to 25 cents, Phan says, and can be reused many times. In addition to testing produce and other foods, they can also be used to monitor the moisture level of seeds in storage to ensure healthy germination, improving yields.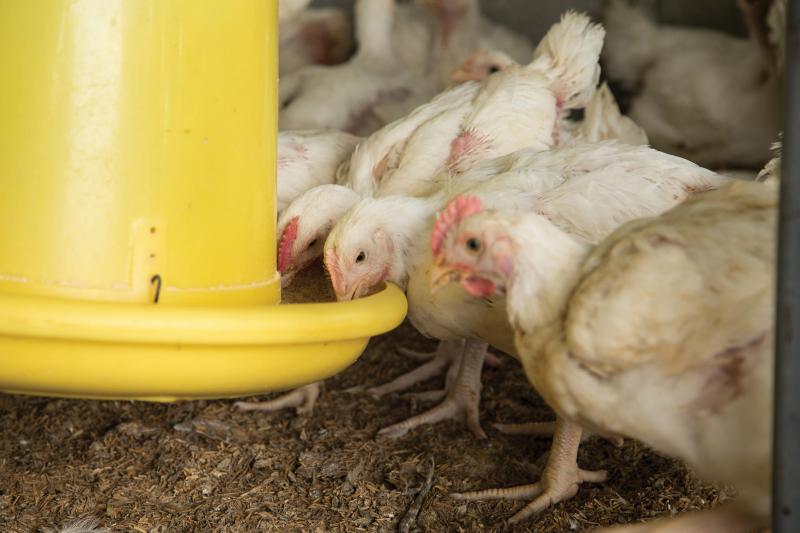 To manufacture the cards, Go Organics is working with St. James' Settlement, a Hong Kong nonprofit for people with disabilities. "I could make the card in China or have a factory make it for a lower cost," Leung says. "But this is not the mission of Go Organics. Our job is to channel the work to those who are in need and to bring these people into the workforce. So this is a win-win situation."
It's a challenging effort, he notes, made more challenging by larger competitors with more resources. "But we want to do something different. We want a distribution network that lets local people eat local food that they can get directly from the farms nearby."
Small farms produce around 80 percent of the world's food and make up 90 percent of the world's 570 million farms.
"If we can raise this group of people's standard of living — sustainably — we're going to make a lot of changes to the whole world," Leung says. "It's going to be amazing."
— Nikki Kallio
• Read more stories from The Rotarian