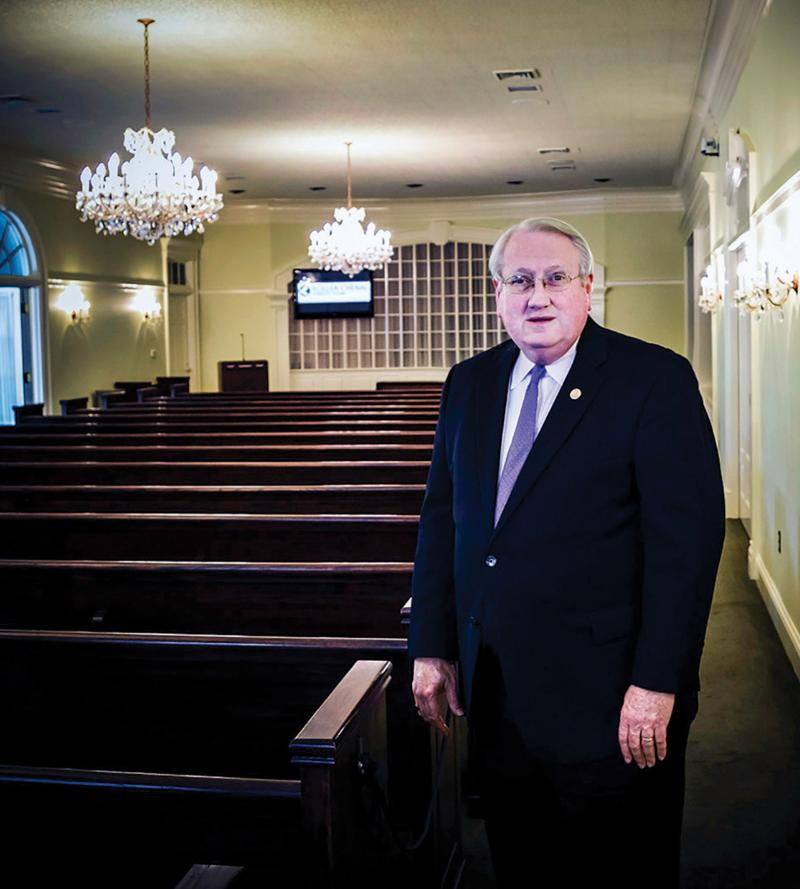 The world stopped. They didn't
---
Bill Booker
Funeral director
Rotary Club of Little Rock, Arkansas
I am the president of Roller Funeral Homes, which operates about 30 funeral homes across Arkansas. COVID-19 has affected all the families we serve. We can't allow more than five people to come to the funeral home to make arrangements, because no more than 10 people can be in our facility at any one time. It pretty much eliminates a visitation or a wake.
"Nothing has ever struck as much fear and concern through our staff as this virus."
Families whose loved ones died from the virus couldn't be with them as they were dying. It's another layer of stress — to die of something you hadn't even heard of a few months ago, and then have a situation where it could run through your entire family. That weighs on people.
Nothing has ever struck as much fear and concern through our staff as this virus. You worry about taking the virus home to your own family. We provide personal protective equipment to all our staff and offer a mask to any family member who would like to have one. Everyone wears masks at the services.
My own mother died from heart failure on 15 March. Losing her was hard, but it has allowed me to share with other grieving families that I, too, had to go through the same issues of not being able to have extended family at her funeral. People need to hug, shake hands, look each other in the eye, shed a tear, or laugh together. Now we encourage people to blow kisses. Many talk to each other from 6 feet away and put their hand on their heart.
People ask me if I ever see a good funeral. I tell them yes, when there's laughter through the tears. Part of grieving involves not just sadness, but humor. Even now, you have to remember the good times.
Read more stories of 10 workers who put
service above self when it counted most
• This story originally appeared in the August 2020 issue of The Rotarian magazine.