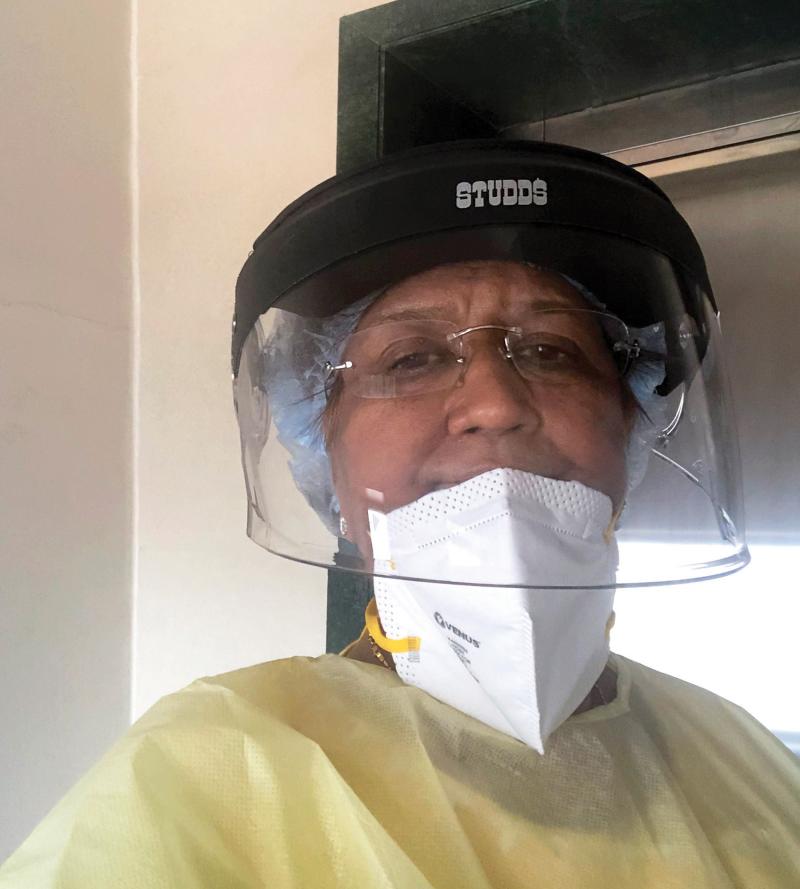 The world stopped. They didn't
---
Aruna Tantia
Obstetrician/gynecologist
Rotary Club of Salt Lake Metropolitan Kolkata, India
I have been practicing for more than 25 years, and I've probably delivered more than 2,000 babies. About 60 babies are delivered every month at the hospital system where I work. Luckily, none of the mothers have tested positive for COVID-19 so far.
I recently delivered a baby while wearing full PPE. It was a high-risk pregnancy. She thought she would need a cesarean section, but her labor progressed well, and finally, wearing masks and PPE, we succeeded in delivering the baby. The mother was so happy.
Patients are scared. There have been a few cases at other hospitals where women have tested positive after delivery. They have to send the mother to one of the designated COVID-19 hospitals, and the baby is isolated. No breastfeeding, nothing. You don't want the baby to be infected because of the mother.
I feel so fortunate to be able to work during this time and be useful to society. I am really honored. It's a tough time. I don't know when it is going to be normal again. Until then, the patients cannot be left without care. We have to take care of ourselves and then take care of the patients.
Read more stories of 10 workers who put
service above self when it counted most
• This story originally appeared in the August 2020 issue of The Rotarian magazine.