3759.00

events held in 74 countries

212700.00

participants worldwide

$

7.40

mil

raised with matching funds from the Bill & Melinda Gates Foundation
World's Greatest Meal generates $7 million to fight polio
When Susanne Rea became polio chair of Rotary District 9550 in Queensland, Australia, she was living a quiet retirement of reading books and gardening.
But as she brainstormed ways to engage her fellow Rotarians in the campaign to end polio, she had an idea, and her life changed completely.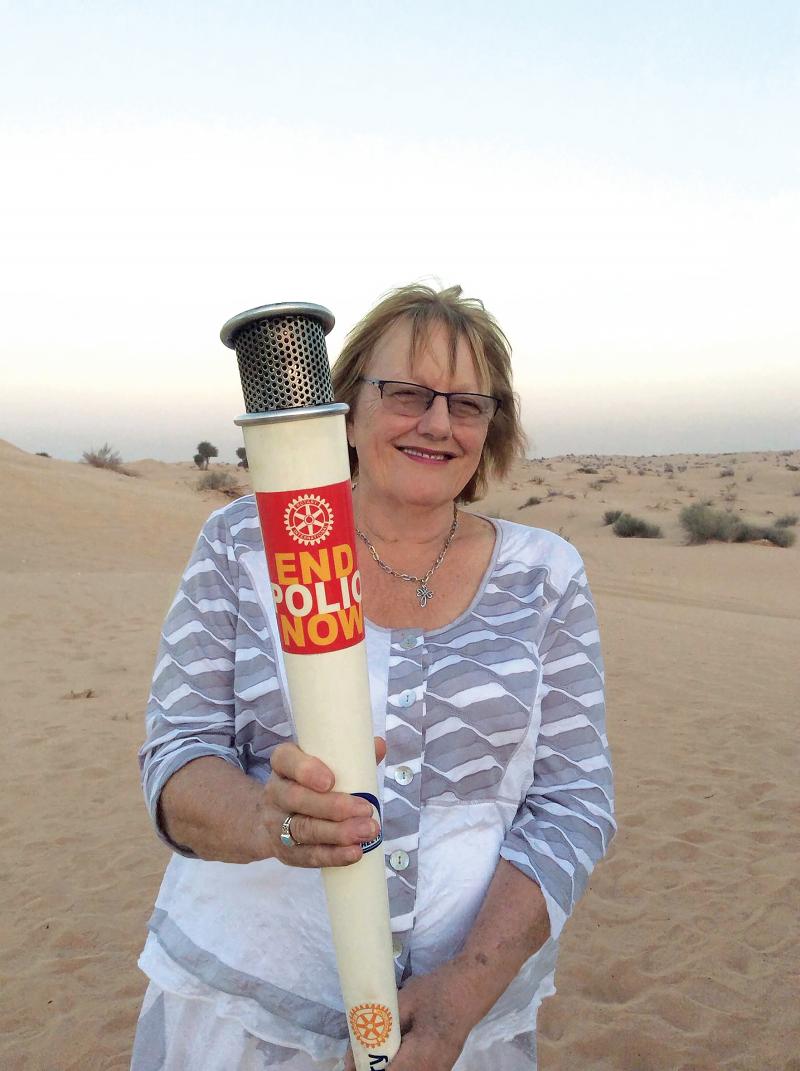 In 2014, Rea founded World's Greatest Meal, a program in which Rotarians host meals, anything from two people having lunch to elaborate gourmet dinners, and ask for donations. WGM started small but has grown enormously, and, with matching funds from the Bill & Melinda Gates Foundation, WGM has raised over $7 million to date. To keep the momentum alive, Rea reverse-mortgaged her house and embarked on a world tour, speaking, vaccinating, and motivating across 32 countries.
She pays her own way, and local Rotary members host her whenever possible. "We raise awareness as well as funds," she says. "I spend a lot of time explaining what goes on in Pakistan with the training of the polio workers."
Rea is a childhood polio survivor herself, but she doesn't focus on that. Instead, her motivation is to make an impact during her retirement.
Some meals bring in a lot of money, but Rea says the number of participants is more important.
"A big donation is wonderful," she says. "But my idea is that it's giving back polio eradication to the ordinary Rotarian, or grassroots Rotarian as I like to call them, because no Rotarian is ordinary."
– Jacob Meschke
• Read more stories from The Rotarian
A big donation is wonderful. But my idea is that it's giving back polio eradication to the ordinary Rotarian, or grassroots Rotarian as I like to call them, because no Rotarian is ordinary.

Susanne Rea
Rotary Club of Cairns Sunrise, Australia and founder of World's Greatest Meal