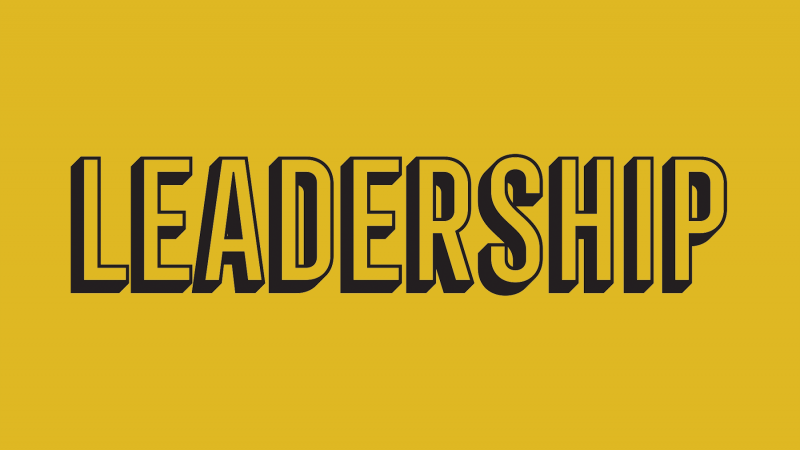 What defines the next generation of leadership?
The future of leadership relies on a multicultural approach, and balancing results and participation.
by Joe Otin
Joel and I were locking horns in a lively debate about leadership. We had just completed a round of pickup basketball on a warm Nairobi evening.
We dived into this philosophical contest despite our aching limbs and utter fatigue. His team had won the game, and I was determined to triumph now.
Swiss-born Joel, a PhD student, headed up health research in the international company we worked for. I had gotten to know him over the years and had observed in him a rare analytical capacity and an intelligence of the highest order. When I eventually invited him to join my Rotary club, he proved deft in making positive and lasting changes and led the service projects committee to great successes.
So many people came up to me and said, 'You have such a unique perspective and so many skills that we don't have. We would love to learn from you.'

Lauren Heinonen | Rotary Club of Ann Arbor, Michigan
"Fresh Perspective," August 2020
As we debated, I argued that to achieve their aims, leaders must be results-oriented. "They should define clear goals and drive their teams hard in order to meet them," I said as I gulped my water. "A leader's capacity is ultimately measured by the outcomes that he or she achieves."
Joel grabbed his bottle and splashed water on his face to cool down. "On the contrary, a leader's accomplishments are defined by the quality of his people and their ability to rally around the cause," he argued. "You can't teach leadership — it is a process of continuous learning. You must first gain a skill, and it is only then that you can seek leadership in that field."
I disagreed. "There are hundreds of leadership courses offered by respectable institutions across the world," I countered, holding firmly to my views. "Surely they can't all be wrong?"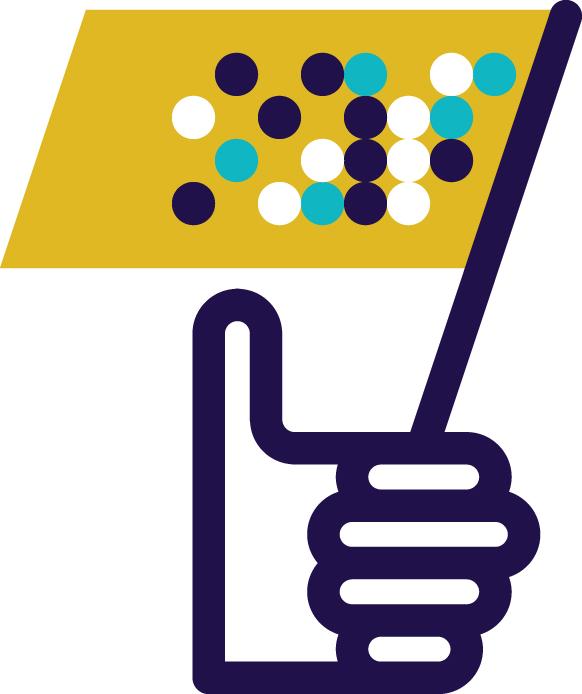 In response, he elaborated on the distinct differences between management or administrative skills and what many refer to as leaders
As we packed up our things, I had the sinking feeling that I had lost the night's second contest. I therefore asked a rhetorical question: The concept of leadership that he espoused was from the last century, but had he taken time to think about the type of leadership that will emerge in this century?
We waved goodbye and went our separate ways, but the question lingered. Maybe the answer lay in the question itself. Life is about cycles, and we should determine what point of the perambulation we have reached with regard to leadership. This may provide clues for the next generation. We have shifted from the requirement of perfecting a craft to a somewhat Machiavellian focus on results. Perhaps our future rests in returning to the former.
Whether you're interested in developing more leadership skills, or connecting with other leaders in your community, you can find what you're looking for at Rotary. Learn more about the many ways to get involved or find a club near you.
Phil Jackson, the legendary coach of the Chicago Bulls and Los Angeles Lakers basketball teams, comes to mind. From his achievements, it is undeniable that winning championships was important to him. However, his enlightened style led his players to understand that he was even more interested in their personal development and in elevating their skills to the highest level.
Looking forward: The future of entrepreneurship
After I finished my university studies in industrial engineering, it was difficult to get a job in Colombia. Instead, I co-founded a small company that offered business services such as transportation and financial advice. Later, we began to offer a new service: helping small entrepreneurs structure their business plans and apply for low-interest lines of credit. Next we began to train entrepreneurs, primarily women, in small-business management. We also added a microloan program.
As a consequence of the pandemic, small entrepreneurs need more support. They are having difficulty meeting their financial obligations — and without working capital, they're struggling to keep their businesses afloat. Unfortunately, the sophisticated technologies now associated with many successful startups undercut the social objective of microfinance. We cannot forget that not all would-be entrepreneurs have access to advanced technology. Rotarians can alleviate those deficiencies by involving themselves in local economic and community development projects. What's more, The Rotary Foundation's Cadre of Technical Advisers can play a significant role by helping clubs and districts structure and monitor their service projects. That way, entrepreneurs around the world will find a willing and skillful partner in Rotary and Rotarians. Working together, we can lay out a path that will lead to a future of growth and success.
One of the Foundation's 2020-21 Cadre of Technical Advisers leaders, Juliana Corredor González is a member of the Rotary E-Club of Latinoamérica, Mexico. A resident of Colombia and the executive director of a nonprofit that supports vulnerable communities, she is an industrial engineer specializing in marketing management, microfinance, and entrepreneurship.
Jackson had the uncanny ability to understand the potential of his players, and he was focused on ingraining in them personal responsibility for their growth. The result of this, together with the establishment of a brother's-keeper team culture, was perhaps the greatest series of achievements in sports history.
Another idea we can derive from Jackson's experience is the desire for his players to make better decisions on the court. Through intense drills, watching and discussing videos of past games, and a touch of meditation, his team members came to understand their natural tendencies and made commitments to incorporate alterations. In this way, he decentralized the decision-making and inculcated a more participatory style within the group. Everyone knew that their actions on the floor had an impact on the performance of the team as a whole.
At the same time, the overarching cause was not lost on the team members, who came from different backgrounds and countries. It was clear to them that they were there for the millions of fans who watched them every night, as well as for what those moments meant.
The child whose soul aches for greatness and in whose heart inspiration has been planted; the manager who, like me, gains insights into group dynamics based on the play; the friends who stay close because of their love of the game; or the majority who come for pure entertainment: Everyone comes to the game for a different reason, and it is the team's duty to give their best every day to meet those expectations. It is a language that the whole world understands.
An unlikely debate on a basketball court leads me to think that three things are crucial for our future leaders: that they understand the means are as important as the ends; that they use a decentralized and participatory style of management; and that they apply a multicultural approach to solving the world's problems.
A past governor of District 9212 (Eritrea, Ethiopia, Kenya, and South Sudan), Joe Otin is Rotary's representative to the UN Environment Programme. The CEO of The Collective, a digital ad agency, he is chairman of the Advertising Standards Board of Kenya.
---
Read more perspectives about where Rotary may be headed — and what to expect when we get there.
• This story originally appeared in the January 2021 issue of Rotary magazine.