The future is inclusive
Broaden your connections and discover the positive impact of DEI
By Arnold R. Grahl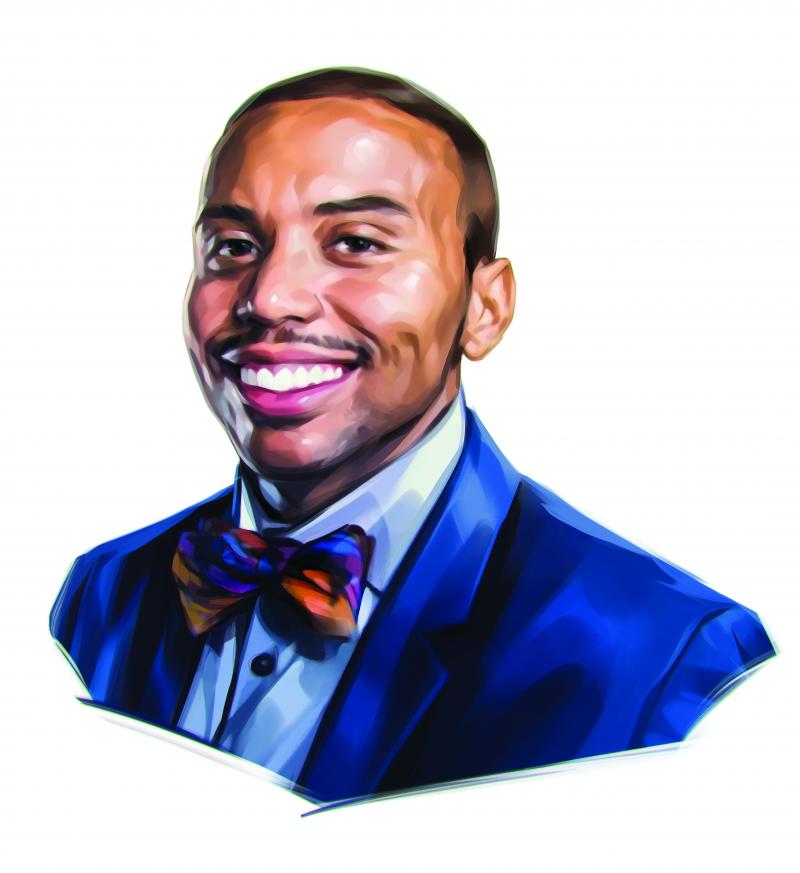 Interview with Todd "Bowtie" Jenkins – Rotary Club of Fayetteville, Arkansas – Diversity, Equity, and Inclusion (DEI) Task Force member.
1. You have worked with such companies as Walmart, Google, Facebook, American Airlines, and Kellogg's. What can Rotary learn from these companies regarding DEI?
There is no one right way or one-size-fits-all to make DEI (diversity, equity, and inclusion) work. As individuals and as an organization, we must understand that we are all on a journey. These big companies have done a great job of understanding the business case for practicing DEI — that the most diverse companies are more likely than ever to outperform less-diverse peers. Rotary must use its connections to continue to activate an inclusive growth-mindset and become something the world hasn't seen before — an organization where inclusion is at the core of everything we think, say, or do.
2. You speak to Rotary clubs and districts worldwide about DEI. Are there frequent questions you hear, and how do you address them?
There are certainly some common themes. One common question is: "Where do we start?" This is a great first question. It is vital to assess your community, where you are at, and understand where you wish to go. Then, most important, build a plan to get there, and live out your plan in behaviors and actions.
Another question is: "How do we connect with diverse communities?" This one should be so easy for Rotary because connection is all about building relationships — authentic relationships! Get to know people who are different from you, and partner with marginalized communities through service projects or meaningful events.
A third, frequent question is: "How do we get buyin?" This is where it is so important to make sure that DEI efforts extend to all activities and involve everyone. Make sure there is a commitment to the work at the highest levels of the club and district, and if you can, make sure all the goals have measurable results.
3. As more clubs and districts work to set up specific committees to address DEI, what advice do you have for them?
Don't shy away from having hard conversations, but make sure you are able to answer two questions: Whom will this conversation benefit, and what are we looking to accomplish? We all come to these efforts differently, so we need to create spaces to listen and ask tough questions around representation, culture, systems, policies, and programs, all while avoiding the tendency toward shame and blame. I have learned to practice curiosity with compassion — looking to understand different views and perspectives. The more we practice these traits, the better we will become.
4. How optimistic are you for the future of diversity, equity, and inclusion within Rotary?
Hope is all we have, and it is part of why I believe Rotary is ready to do the work. Rotary brings hope every day to communities around the world. This work and commitment are not meant to always be exhausting. Yes, you will have challenging times and conversations. However, I have seen in my profession that small changes in DEI work can make a big difference. You should celebrate the small wins. COVID-19 has taught us so many lessons, including that of gratitude. So don't forget to smile and enjoy the process of doing the right thing.
Learn more about Rotary's Diversity, Equity, and Inclusion Statement at rotary.org/dei.
---
Related Content
Rotary's commitment to diversity, equity, and inclusion
Board of Directors strengthens Rotary's diversity, equity, and inclusion statement