Where are they now?
---
Rotary's core values inspire a career in reconciliation
By Bryan Smith
Danneile Davis
Rotary Youth Leadership Awards, 2008
Global grant-funded Rotary Scholarship, 2021
Master's in gender, peace, and security, London School of Economics and Political Science, 2022
As a 15-year-old sophomore at Suncoast High School in southeastern Florida, Danneile Davis was the definition of a high-achieving go-getter. "I was that kid in high school," Davis recalls with a laugh. Clubs, classes like Volunteer Public Service, an internship at The Palm Beach Post — "anything I could do, especially leadership-type stuff, I joined."
So it made sense that Davis would jump at the chance to participate in the Rotary Youth Leadership Awards in Port St. Lucie in 2008, though the experience turned out far different than she expected. "Along with the 114 other RYLA delegates, I proceeded into the hotel's Orange Room for what I thought would be a lecture," she wrote at the time in an essay for The Palm Beach Post. Instead, the delegates "found themselves laughing, dancing, clapping, and even called to sing." During a later session, they "proceeded to the podium ... to relieve themselves of their heaviest burdens." Their courage moved Davis deeply and nurtured in her an empathy that would shape her career and her life.
"I felt like I had found a group of people who were genuinely invested in making themselves and the world around them a better place," she says. And she amplified those feelings in writing last fall: "Rotary has been a home away from home for half my life, from a teenager [and] now to adulthood. While so much has changed in that time, Rotary's core values and love have not."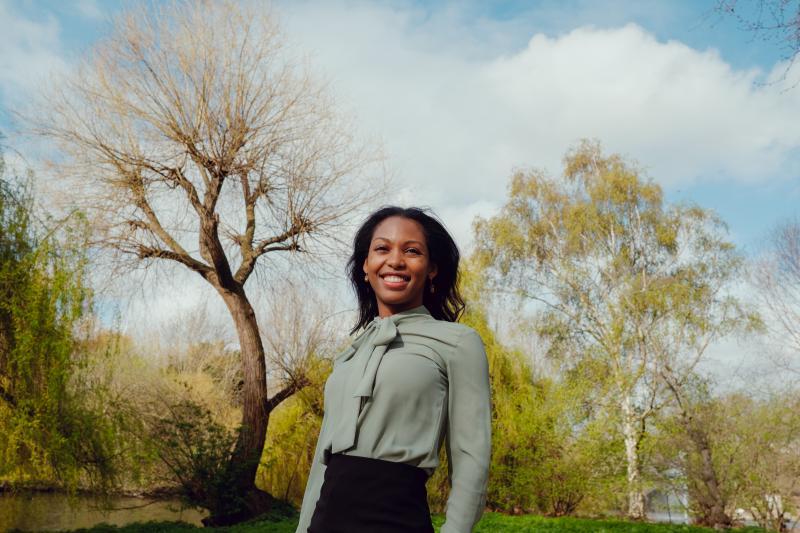 Those words came as Davis, 30, reflected on the global grant-funded Rotary Scholarship that had helped her earn a master's degree in gender, peace, and security at the London School of Economics and Political Science. Today, as a senior field adviser for the National Network for Safe Communities at John Jay College of Criminal Justice — a position she started before decamping for London, where she is currently based — Davis is devoted to bringing together police and people from marginalized communities to help them find common ground around their shared humanity.
A former Rotaractor who maintains close ties with the Rotary Club of Harlem in New York and the Rotary Club of London, the two clubs that sponsored her scholarship, Davis draws strength from her longtime engagement with Rotary. "I always know that Rotary is going to be a loving and warm community committed to a lot of the things that I believe in, particularly service," she says. "Also, the fact that just generally they are really down-to-earth people. They genuinely want to do the right thing."
All of that inspired Davis 15 years ago to adopt Service Above Self as a guiding principle in her life. That ethos, and the deep understanding of what it takes to make an actual difference, accounts for the passion for service that underlies Davis' career. "Part of why I love the work that I do comes from understanding how systems and processes that create harm and that hurt people can be changed" — while also understanding, she adds, that grand gestures are far less effective than ground-level communication work.
For Davis, that work consists of guiding discussions between groups that often view each other with deep-seated mistrust. For example, in Copenhagen, Denmark, she built strategies to address gang violence. And as part of a "truth and transformation" initiative, Davis is helping to lead a series of listening sessions between police and the community in Louisville, Kentucky, where the high-profile killing of Breonna Taylor during a botched police raid ignited nationwide fury. A mass shooting in April by a gunman inside a bank put Louisville further on edge. "The city is hurting, and I'm definitely rocked by it myself," said Davis at press time. "But I'm grateful to be here to offer support and continue moving our reconciliation work forward."
In numerous other cities, Davis helps build partnerships between chiefs of police, prosecutors, and community leaders. That's only the beginning. To effect real change requires playing, in Davis' words, "the long game." That can mean years of steadily chipping away at foundational problems, one meeting, one discussion, one seminar at a time. "And that's frustrating," explains Davis, "because a lot of people have been hurting for a very long time. There's not a period at which people haven't been suffering. There are harms that need to be addressed, and people are understandably impatient. But [effecting lasting change] is going to take a lot of hard work and time."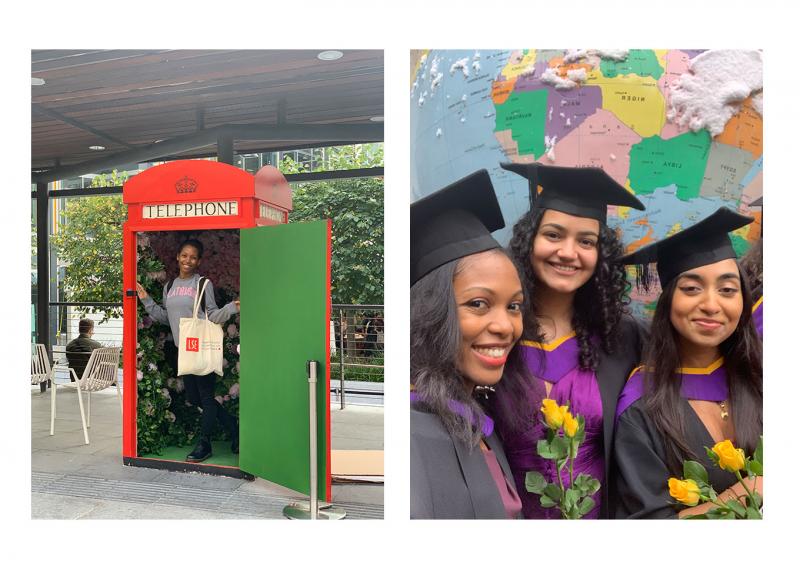 And it will take a lot of empathy, the kind she learned as a self-described "friend of Rotary." To wit, she says: "When you have people projecting hate-fueled initiatives, you have to understand that the opposite of love is not hate, it's fear. So that when people seem like they're coming from a position of hate, it's really somehow rooted in fear." Her charge, she says, is to get at the root of that fear. Only then can the healing begin.
"It's very difficult," Davis admits. "You get people in a room who don't trust each other on both sides. When you have that, there are strong desires to dismiss people's experiences that seem to undermine a worldview that defines your identity. We try as much as possible to acknowledge that separation between the systems and the people, so that we're not attacking you as a person. You as a person, you're important. We want to work with you. But we can't work together if we can't all come to terms with what's actually transpired."
Most gratifying by far, Davis says, is seeing that kind of understanding finally blossom. "You see the bond built between people, and you see somebody's mind open up and their worldview change," says Davis. "And that's a beautiful thing to witness."
And then there are the personal victories that can sustain a person through the toughest of times. "It is joyful to have dreams, exhilarating to pursue them, and humbling to see them realized even more wonderfully than one could have imagined," Davis wrote as she reflected on her time at the London School of Economics. "That is what this scholarship experience has been to me, and I will forever be grateful to Rotary for the opportunity."
This story originally appeared in the June 2023 issue of Rotary magazine.
RYLA is an intensive leadership experience organized by Rotary clubs and districts where youth develop leadership skills while having fun and making connections.