Rotary projects around the globe
September 2021
by Brad Webber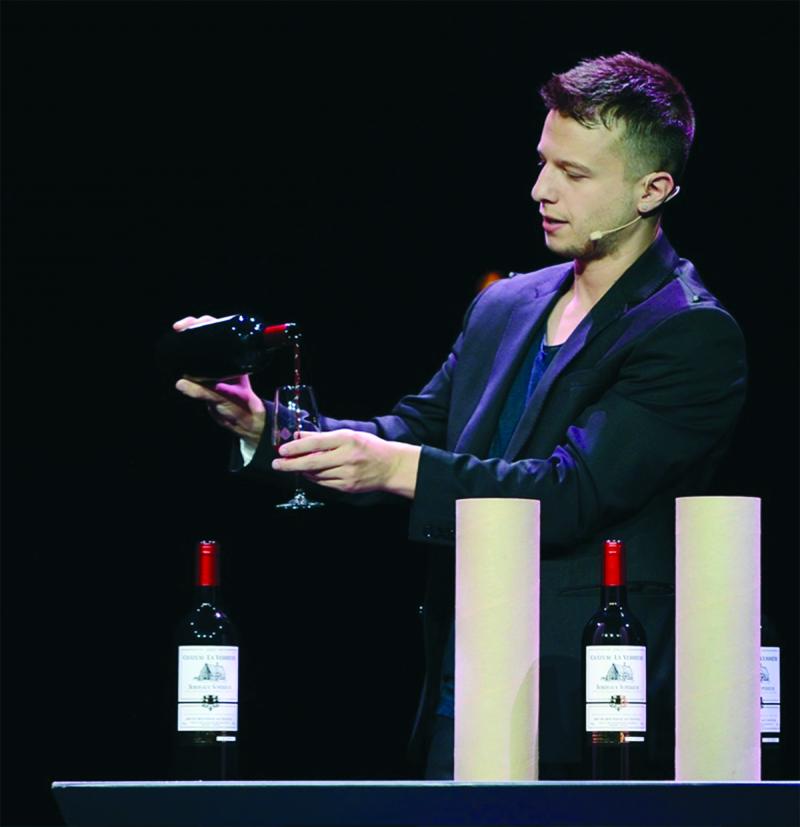 United States
During the COVID-19 pandemic, the Rotary Club of Las Vegas Summerlin turned to some of the city's well-known entertainers to put on a virtual show. On 17 April, about 300 viewers streamed "In the House … Your House," an 80-minute webcast of recorded acts that included illusionist Mat Franco, manic prop comedian Carrot Top, singer Clint Holmes, and performers from the long-running Fantasy revue. "The performers provided their services gratis," says Michael Turner, the club's current president. Rotarians David Cabral and Glenn Ritt helped produce the video. The $20,000 raised by the event will benefit the Nevada Partnership for Homeless Youth; the Nevada Childhood Cancer Foundation; Delivering With Dignity, an organization formed during the coronavirus crisis to deliver food to people in need; and the club's own awareness campaign to stop child sex-trafficking.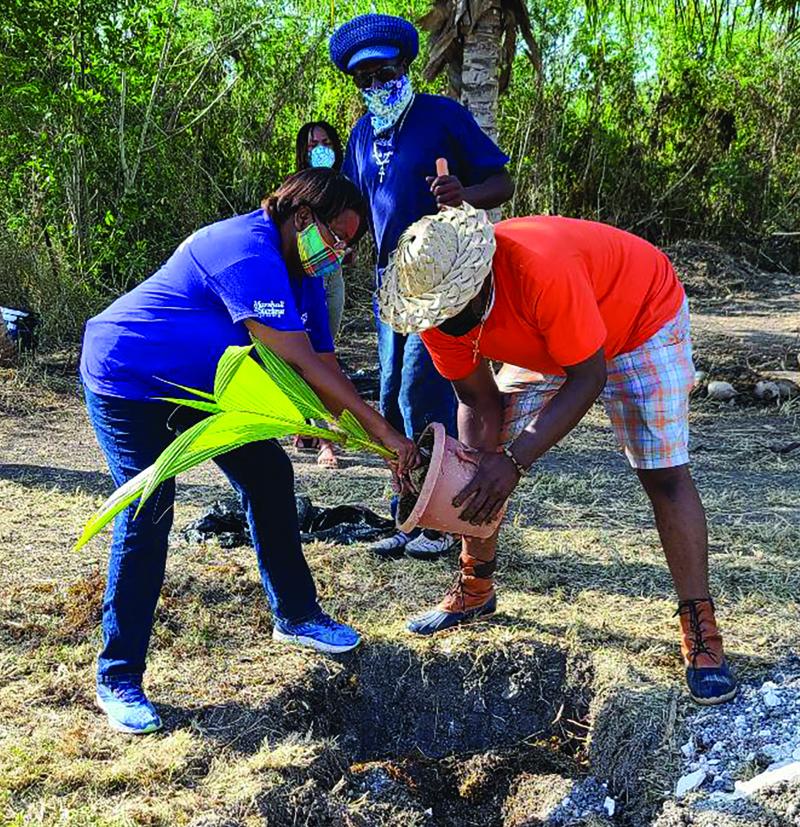 U.S. Virgin Islands
Rotarians in St. Croix cherish their island's natural beauty, as evidenced by an island-wide roster of Earth Day activities. Members of the Rotary Club of St. Croix were among the volunteers who installed 10 Malayan dwarf coconut palms on the former grounds of the Bethlehem sugar factory. The Rotary Club of St. Croix West enlisted 16 volunteers, half of them nonmembers, to remove rubbish at the Frederiksted waterfront, while 10 Rotarians and other volunteers from the Rotary Club of St. Croix Mid-Isle undertook a similar effort along the main streets of Christiansted. A six-person team from the Rotary Club of St. Croix, Harborside, planted a neem tree and a Cassia grandis, known as a pink shower, at a local junior high school.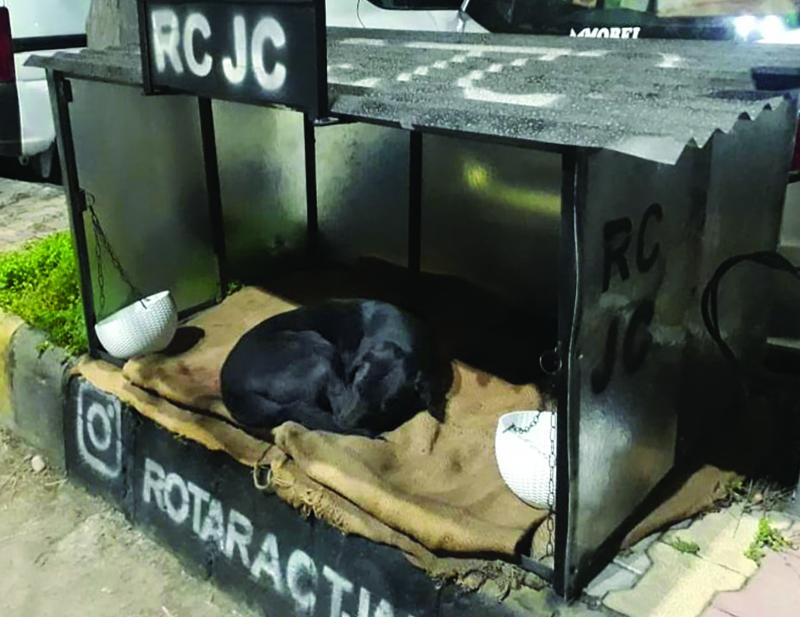 India
In January, the Rotaract Club of Jammu City constructed a dog shelter in a public parking lot in a market area of the city, which is located in India's far north. "Our motto was: Save the strays," says club member Chaitley Sharma. "We installed steel shelters and beds made of tires and rugs, with tarpaulin sheds to protect the four-legged from the bone-chilling cold and scorching heat." Rotaractors outfitted 250 of the strays with reflective collars, which "can make all the difference when it comes to protecting the lives of these animals," she adds. Proceeds from the sales of small oil lamps and baked goods funded the roughly $150 cost of the project, which they dubbed PAWsible Together.
22,000

Conventions held annually in Las Vegas

1 billion

Estimated annual global participants in Earth Day

35 million

Estimated stray dogs in India

1 in 5

Maori and Pacific children in New Zealand who experience material hardship
Malawi
When the Rotary Club of Powhatan County, Virginia, asked Paul Sabbatini to serve as international service chair, he had big ideas. A native of Malawi, he told the club about that country's water issues, which are exacerbated by deforestation, shortages of potable water, and dismal sanitation. The club teamed up with Total LandCare, a nonprofit dedicated to aiding smallholding farmers in sub-Saharan Africa. In 2015 the partners installed two wells in the Dedza district. In the years since, the commitment has expanded to include eco-friendly pit latrines, foot-operated treadle pumps for irrigation, and fuel-efficient cookstoves. In 2020 the club, as well as non-Rotarian donors, provided financial support for 10 new wells, augmented by additional wells in 2021. "That water is lifesaving," Sabbatini says.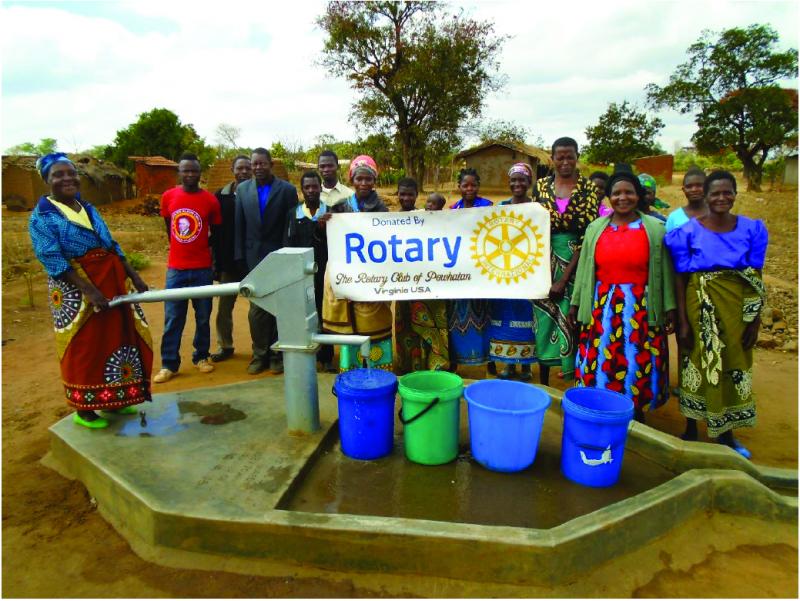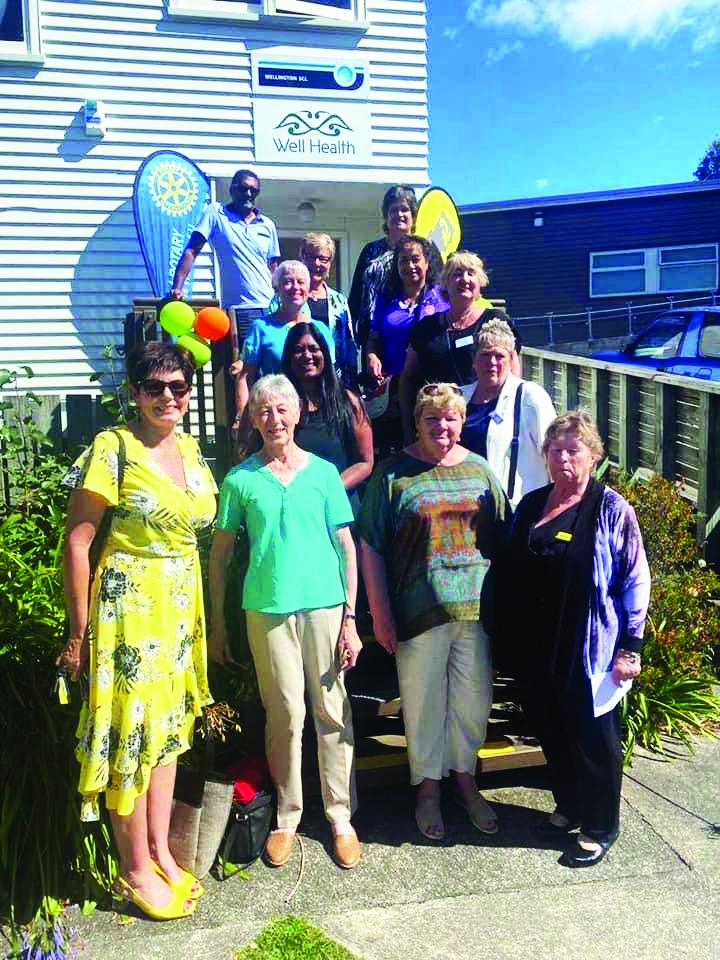 New Zealand
Many low-income residents of Porirua, a suburb of Wellington, struggle to connect with agencies that assist with food, housing, employment, and matters related to family and finances. In the eastern part of the town, "the communities have large populations of Maori and Pacific families, and many are unable to access the information because of lack of computers, or language barriers," says June Murugan, immediate past president of the Rotary Club of Porirua. "Families find themselves left behind, often frustrated and unable to fully participate in society." To remedy that, in March the club helped open a satellite branch of the Citizens Advice Bureau, a national service network, to serve that population on a one-on-one basis. The club's $3,000 outlay for the initiative was matched by a grant from District 9940.
This story originally appeared in the September 2021 issue of Rotary magazine.
---
Related content
Rotary projects around the globe: August 2021