Rotary projects around the globe
August 2021
by Brad Webber
Mexico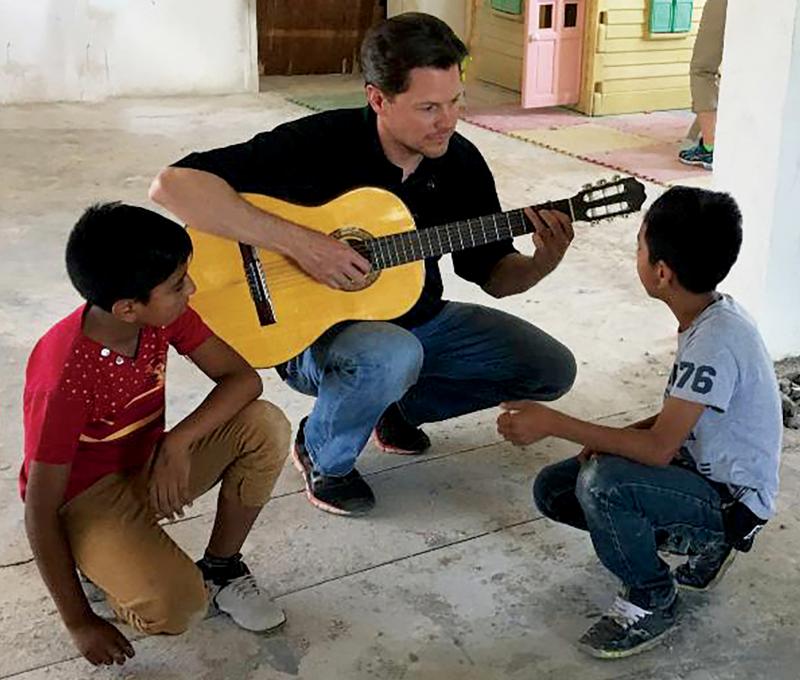 In Ciudad Juárez, one woman's work to protect children from street violence has blossomed into Soles de Anapra, a center serving some 80 young people. Since 2014, the Rotary Club of El Paso, Camino Real, Texas, had been donating goods to Lourdes Contreras for the after-school program she ran out of a small house. In 2015, the club decided to find her a bigger, better space. With $25,000 donated by the 16 clubs in Ciudad Juárez and two partners in New Mexico — the Rotary clubs of Los Alamos and Silver City, frequent contributors and visitors to the center — and $10,000 raised from a 5K run sponsored by the Eaton Corporation, the club purchased a 6,000-square-foot warehouse in 2016 and went to work. In April, the club completed a refurbishment of the building, carried out even as the pandemic temporarily halted the after-school program.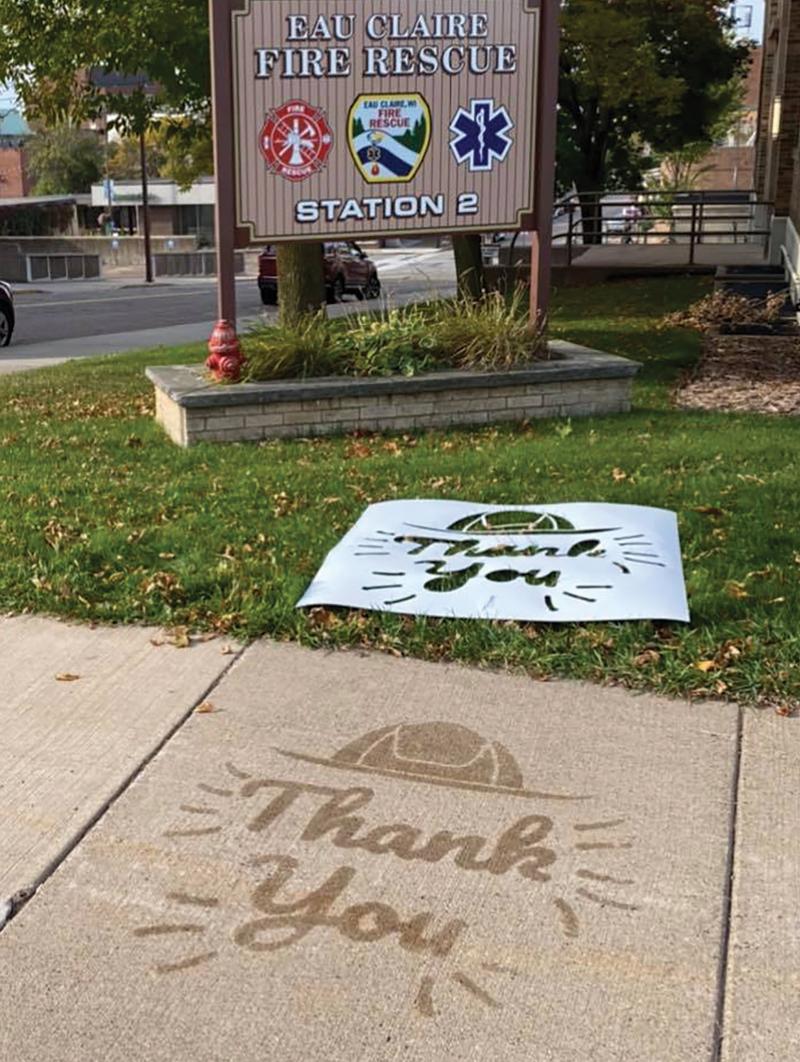 United States
In October, about a dozen Rotarians from the Rotary Club of Eau Claire Morning, Wisconsin, along with some of their family members, used a product called Invisible Spray to stencil temporary, water-activated artwork on sidewalks throughout the city. Rainworks, manufacturer of the hydrophobic, nontoxic liquid spray, donated the product, which allows users to create designs that only appear when the sidewalks get wet. At a cost of about $130, 16 ounces can cover up to 110 square feet. "We thought in the difficult times of the pandemic, we could bring smiles to our community" and inspire other organizations to do the same, says Sarah Stackhouse, a co-president of the club. A "thank you" below an image of a firefighter's hat was traced outside a fire station, while a drawing at the entrance to a theater featured musical notes and suggested "singing in the rain."
43.00

%

Portion of Mexico's population younger than 25
2.00

months

Time until Rainworks art disappears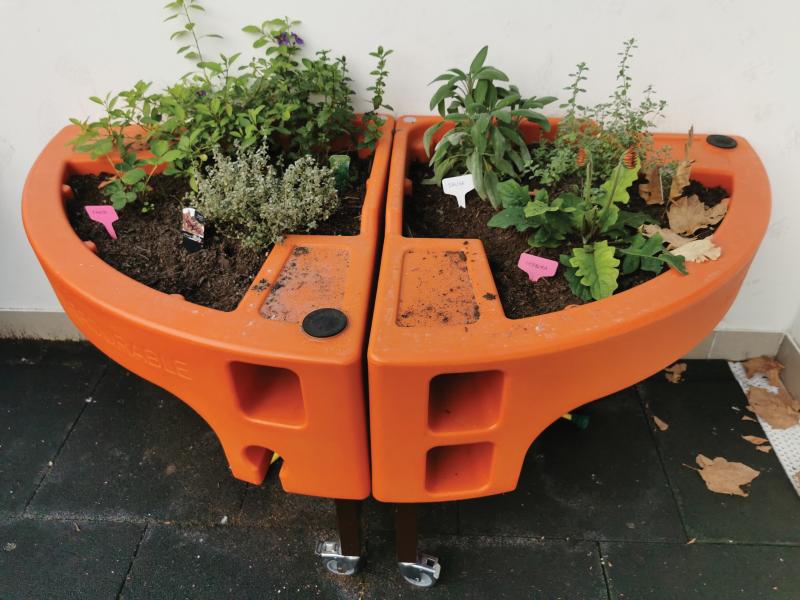 France
The Rotary Club of Nice Riviera Côte d'Azur has tackled an outsize number of projects in France and beyond in recent years. It worked with a sister club, the Rotary Club of Norwich, England, to install a rainwater recovery system in Ho, Ghana, and has done fundraising for cancer research. The Rotarians also donated to a charity that purchased garden planters valued at more than $6,000 for local pediatric medical facilities in Nice. The club also raises funds for cancer research. At local grocery stores, in exchange for a donation of 1 €, club members offer tokens used to unlock shopping carts.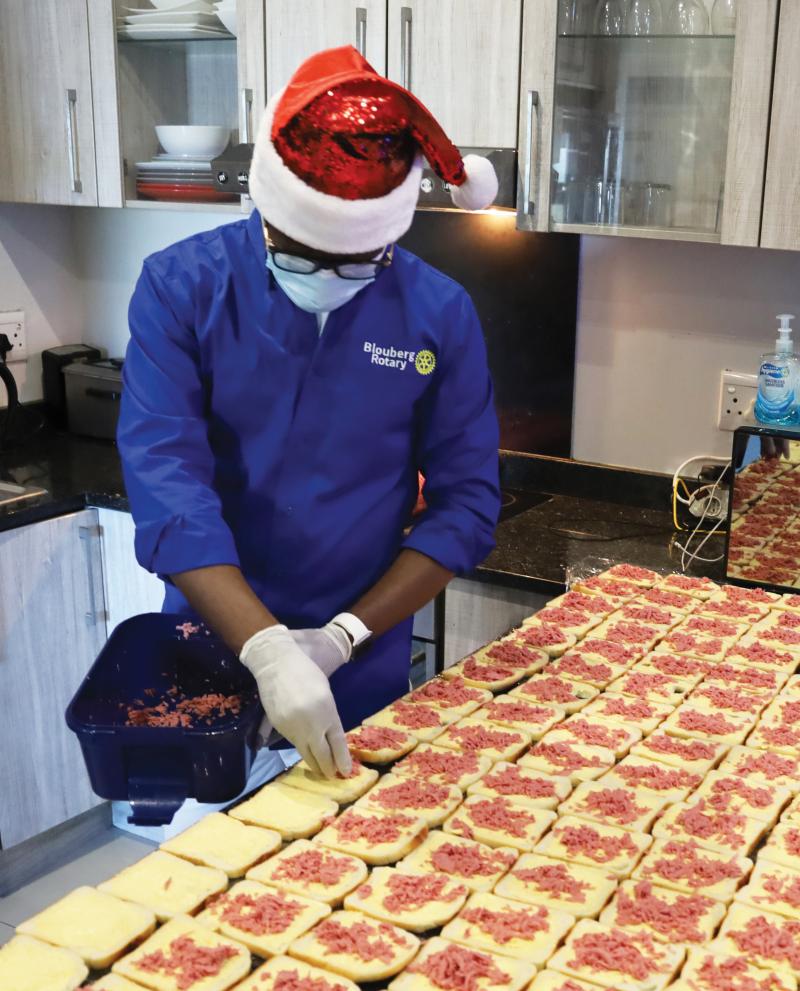 South Africa
When COVID-19 shutdowns heightened hunger in his country, Rex Ifechukwude Omameh turned his family's living room into a sandwich assembly area to prepare food for those in need. Omameh, who is a member of the Rotaract Club of Blouberg and the Rotary Club of Blouberg, and his family members made the effort a Friday tradition. Fellow Rotaractors sometimes help prepare the sandwiches, and most of the food is given to the Milnerton Community Action Network for distribution. Omameh has spent more than $1,500 on food, and a bread company has also pitched in to provide some of the bread and soup. Omameh also received contributions to defray the project's costs as a birthday present.
3.00

million

Cancer survivors in France
45.00

%

Percentage of employed Sri Lankans who work for small- and medium-size companies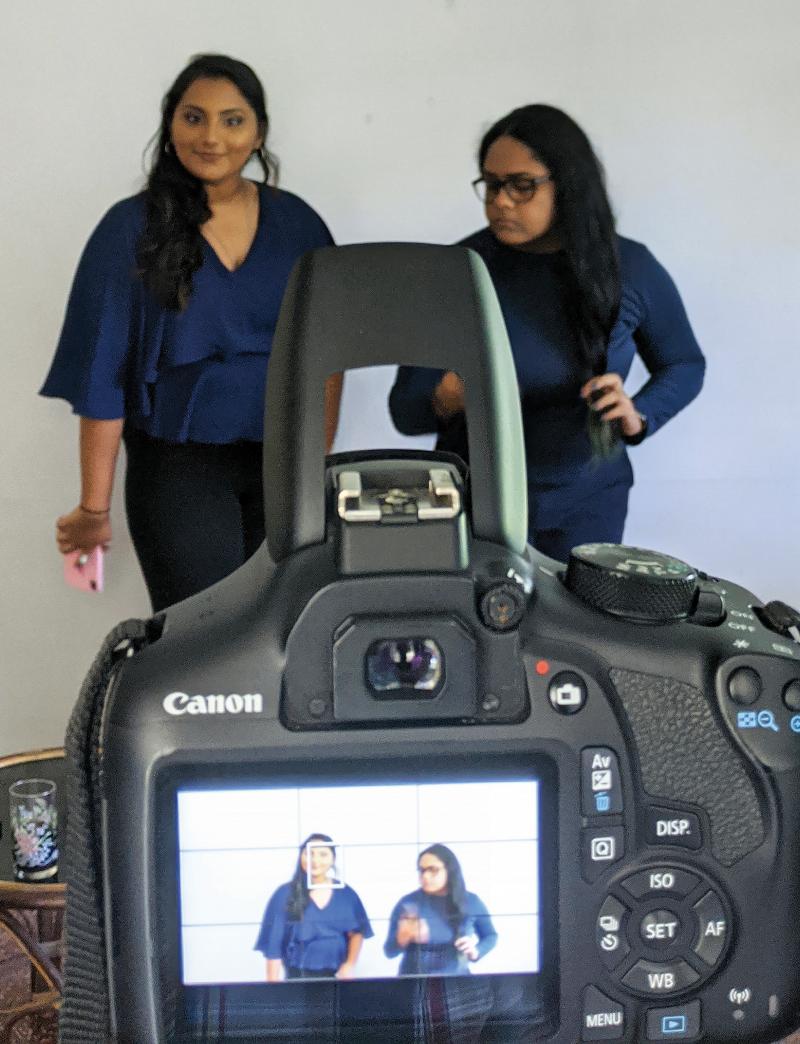 Sri Lanka
With 11,000 followers on Facebook and nearly 3,000 on Instagram, the Rotaract Club of Sri Lanka Institute of Information Technology (SLIIT) collects clicks when it takes on a cause. In September, the 331-member club wrapped up an initiative to use those social media platforms, as well as its YouTube channel, to promote pandemic-stricken businesses in and around Colombo, one of the nation's two capital cities. The Rotaractors produced and posted 10 video interviews with the operators of various enterprises, including bakeries, an event-organizing company, and an auto parts supplier. "Many small business owners faced a lot of downfalls in surviving the crisis," says Sharoni Anthony, a club member. "We hoped to make the public aware of them and their amazing products and services."