The Seven Centers of Peace
---
Chulalongkorn University in Bangkok
by Jeff Ruby
Rotary Peace Centers offer tailor-made curricula to train individuals devoted to peacebuilding and conflict resolution — no matter where they land. More than 1,500 peace fellows from more than 115 countries have graduated from a Rotary Peace Center since the program was created in 1999; the first peace centers began classes three years later. The curriculum at each peace center has been carefully crafted to address specific aspects of the peacebuilding process — and train the next generation of global change-makers. Currently, Rotary has seven peace centers in various locations around the world. The newest, at Makerere University in Kampala, Uganda — the first in Africa — welcomed its inaugural cohort of peace fellows in 2021.
When a coup took place in Myanmar in February 2021, the peace and development studies program at Chulalongkorn University worked to recruit and support peacemakers there. Six months later, during the evacuations in Afghanistan that followed the resumption of Taliban control, the program created an entire network to get people, including more than one Chula alumnus, out of the country. "We are looking for fellows who are sitting on the front lines of conflict," says Martine Miller, deputy director of the Rotary Peace Center at the university. Those can include a peace fellow who works with young people in prison systems in California or one focusing on at-risk youth in Kenya.
The nontraditional lecturers of the interdisciplinary one-year program have been embedded in conflict areas themselves. They include Gary Mason, a Methodist minister who has been involved in Northern Ireland's peace process, and Jerry White, co-founder of Landmine Survivors Network, who lost part of a leg to a land mine in Israel. "It's not the typical classroom," says Miller. "The instructors are not professors. They're writing articles and books. They're out there in the field doing it. And they're certainly not bashful."
Since the peace center was established 17 years ago, the curriculum has evolved to include discussions of gender identity and a session on psychological well-being and trauma meant to tackle head-on the inherent stress of the conflict resolution field. Chula's long history of innovation has paid off: Seventy-five percent of the more than 500 alumni work for United Nations and government agencies, for nongovernmental organizations, or in academia and research.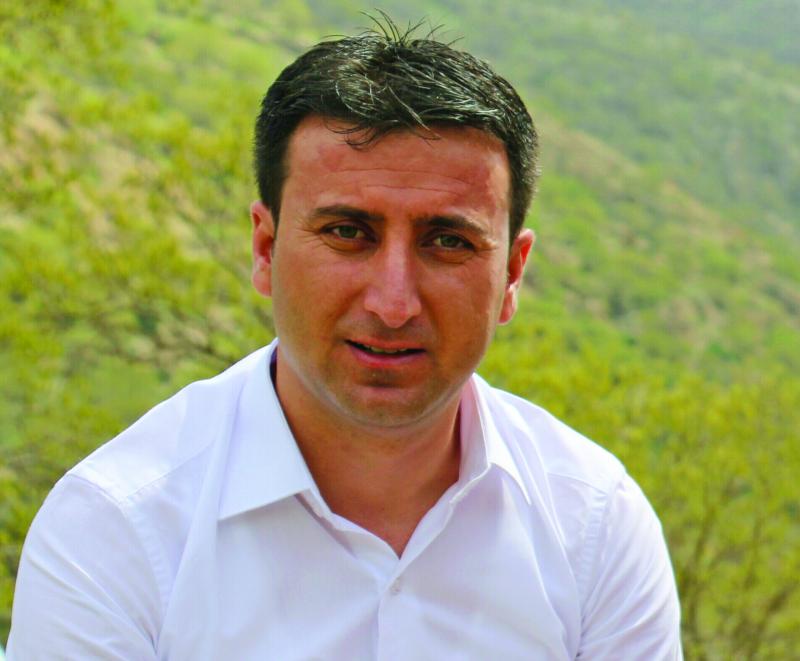 Salam M. Khanjar, Syria
Chulalongkorn University, 2021-22
• Professional development certificate in peace and development studies, with a focus on conflict analysis, negotiation strategies, and peacebuilding
"As a Syrian refugee now living in the Kurdistan region of Iraq, everything covered during my time at the Rotary Peace Center is interesting and life touching for me. I have acquired skills that I am using in my current work to reduce gender-based violence among my Syrian refugee community and internally displaced people in Iraq. My colleagues and the lecturers at the university have expanded my knowledge with their shared experiences from different cultures and contexts. You can feel the enthusiasm they have to work on peace and save lives around the world. And it's helpful to know that we will continue to communicate and that I can always seek support from them if I need it."