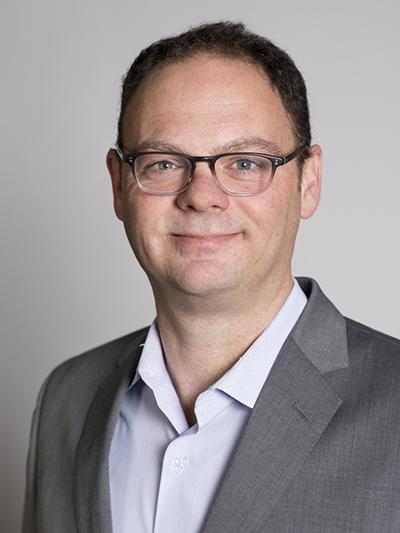 Rotary hires chief investment officer
EVANSTON, Ill. (Feb. 3, 2017) — Rotary taps non-profit investment expert Eric Jones to manage and grow the humanitarian organization's $1 billion in assets.
As CIO, Jones will provide leadership, vision and oversight for the management and strategic asset investment growth for The Rotary Foundation – Rotary's charitable arm that grants more than $200 million annually to eradicate polio and fund projects and scholarships in communities worldwide.
"Eric brings valuable experience and a strong track record as an institutional investor," said John Hewko, general secretary of Rotary. "He will play a vital role in securing the Foundation's long-term, sustainable growth - enabling our members to achieve a polio-free world, train future peacemakers, support clean water and sanitation, and strengthen local economies well into the future."
After managing investments for Loyola University of Chicago for 16 years and serving as CIO since 2008, Jones is returning to Rotary where he began his career in the mid-1990s. "I am thrilled to be coming back to Rotary in this position," said Jones. "I enjoy and I find it rewarding to work for a mission-driven organization. As the CIO for Rotary, I am committed to providing a high level of stewardship over its invested assets and to helping the organization continue to grow."
Jones is an alumnus of the University of Illinois at Urbana-Champaign, where he graduated with a major in political science and earned his MBA. He lives in Chicago with his family. Korn Ferry International was engaged in the CIO search.
About Rotary
Rotary brings together a global network of volunteers dedicated to tackling the world's most pressing humanitarian challenges. Rotary connects 1.2 million members of more than 35,000 Rotary clubs in over 200 countries and geographical areas. Their work improves lives at both the local and international levels, from helping families in need in their own communities to working toward a polio-free world. To access broadcast quality video footage and still photos go to: The Newsmarket.
###
Media Contact: Chanele Williams: Email or call 1+847-866-3466