Reading is fundamental
Profile: Sarah Sugden, Rotary Club of Waterville, Maine
Sarah Sugden's love of libraries started early when she discovered the joy of perusing the endless stacks of free stories.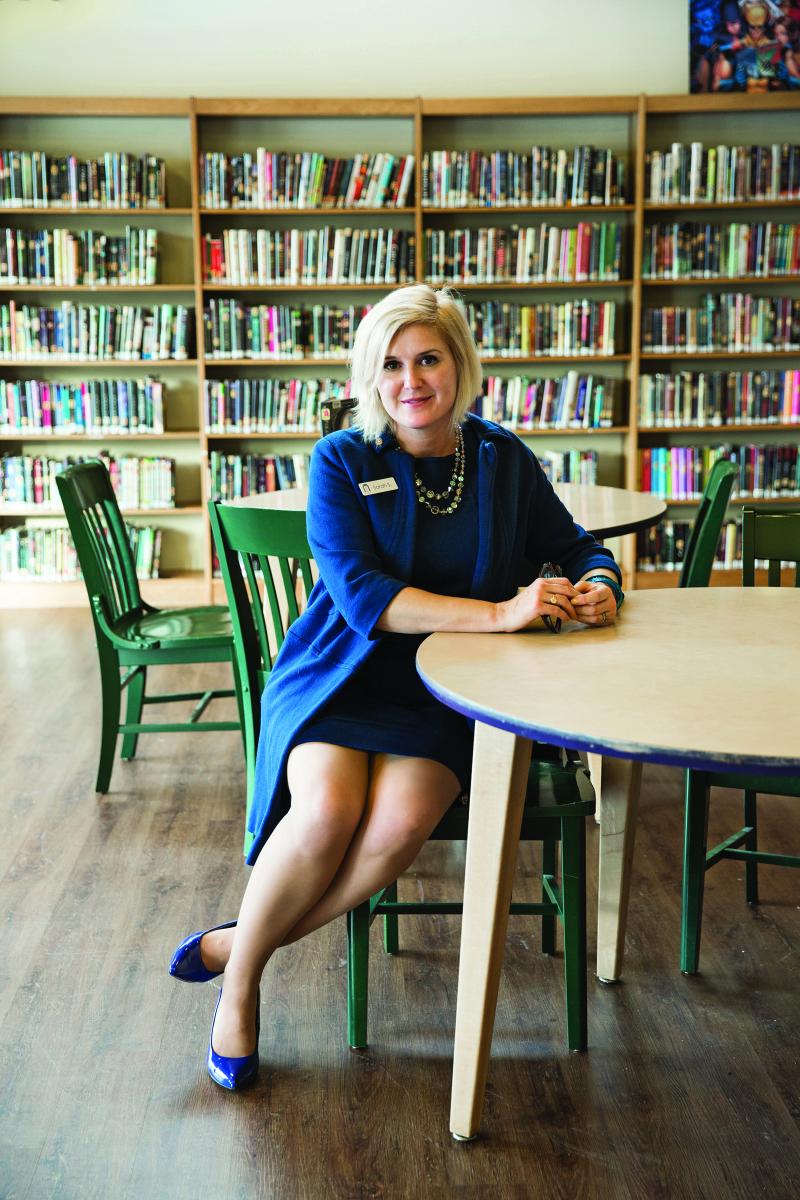 "I just fell in love with the fact that I could come here every day after school by myself and read," says Sugden, director of the Waterville (Maine) Public Library.
A past president of the Rotary Club of Waterville, she has spent her career finding ways to pass along that love. In 2014, she was one of 10 librarians nationally to win the I Love My Librarian Award, sponsored by the Carnegie Corp. and the New York Times.
Sugden also participates in the Waterville club's Rhoda Reads program, the brainchild of current club President Tina Chapman, who hoped to engage children in reading at a very young age.
Through the program, volunteer readers receive a kit that includes a selection of age-appropriate books including a story featuring Rhoda the Owl, the program mascot, and a plush toy version of Rhoda. "It's storytime in a bag, basically," Sugden says.
The volunteers are matched with a child care facility that they will visit regularly to read to the children.
Since the program began in 2013, about 40 Rotarians have received training and about a dozen participate at any time. Ten preschools and child care facilities are participating.
The club estimates that it has reached more than 800 children and hopes to expand the program, making it accessible to other clubs.
– Nikki Kallio
• See more stories from The Rotarian