Ordinary Rotarians can find themselves in extraordinary circumstances. In their own words, they tell us
What it's like to...
Survive an atomic bomb
Jiro Kawatsuma, Rotary Club of Tokyo Yoneyama Yuai, Japan
When I found my sister, only her bones were left.
I had been told that she died in the bombing, so I went to identify her. But when I got to the bomb shelter where she had been hiding with a friend, I only saw two charred bodies. They were unrecognizable. Then I noticed that one had a gold tooth. I knew my sister didn't have a crown on any of her teeth, so that's how I knew which one was her. I gathered her bones and left her friend there for her own family to claim. My sister was 23. She had been a teacher.

Most people think they would like their loved one to live even an hour longer, but with this kind of bomb, I knew it was better to die right away. I was grateful that she had died immediately. That was the best I could hope for.
A B-29 bomber transported the atomic bomb they called "Little Boy" on the morning of 6 August 1945. My mother, my father, and my sister were in Hiroshima when the bomb hit. I was 18 and a freshman at Hiroshima University, but to support the war effort I had been sent 70 kilometers away to Mihara to supervise a team of high school-age factory workers. We supplied fuel to fighter planes.
I was at work that morning when I found out that a huge bomb had been dropped on Hiroshima. They said that fire was spreading through the city and that catastrophe was unavoidable. At the time, we didn't know it was an atomic bomb. I got three days off from my superior and rushed to the train station to get back to my family, but nobody knew when the trains would resume running. I waited at the station in Mihara the entire day and finally arrived in Hiroshima about 8 o'clock in the evening. That delayed train saved me from being exposed to the most extreme concentration of radiation.
As I walked to my parents' house from the station that night, I saw many dead horses, but no human corpses. Seventy-two years later, I learned from a TV program that the streets I had walked down that night were in an area where the first cleanup efforts had taken place. I had been spared from an even more terrifying sight.
Our house was destroyed, so I walked to the nearby university campus, where people were sleeping in tents. I found my parents there. My mother was bleeding from her head, but able to talk and otherwise OK. My father had been at his office, which was a very sturdy concrete building, so he didn't have many injuries. I stayed in a tent with them that night. The next day, I went to claim my sister's body.
My sister was a teacher at a girls high school. She was married, but her husband was away serving in the army, so she and her mother-in-law had rented a small house outside the city. Because so many air raids took place at night, it was common for people to rent homes outside the city for safety and commute into Hiroshima for work. But the day before the atomic bomb was dropped, my sister had a meeting, so she and her mother-in-law stayed at their house in the city that night. There was a bomb shelter under the first floor. When the air raid sirens went off, the two of them, along with one of my sister's colleagues, went down there. But there wasn't enough room. As the air raid sirens blared, my sister's mother-in-law ran 10 kilometers back to their rural house.
After I found my sister, I spent my third day of leave looking for her mother-in-law. I'll never forget what I saw when I arrived at the house. She was lying face-up, and between her lips, there was a blood clot the size of a golf ball. She was badly burned and had blood all over her face and chest. The radiation must have affected her, yet she still made it back to the house. I could tell she had suffered terribly. I still can't bear to think about how badly she suffered before she died.
Later, I heard more stories of suffering. I heard about a group of schoolgirls who were so badly burned that their own mothers couldn't identify them. But they could still talk, so one by one the children called out. "Mom, I am Keiko."
I'm 90 now, but what I experienced that day is still very clear in my mind. I believe there should not be a bomb like this. Human beings should not have nuclear weapons. That's why I have dedicated the rest of my life to peace.
After the bomb, they told us that nothing would grow in Hiroshima for 75 years. Everything was destroyed. But soon after, some trees started to bud. It gave us hope that we could live on as well. Hope for a better, more peaceful world.
I recently moved from Hiroshima to Tokyo to have a new start and dedicate my last years to Rotary and peacebuilding. I have worked on a global grant to help fund the planting of saplings from trees that survived the atomic bomb. My goal is to plant these "peace trees " around the world. During the 2017 Rotary Convention in Atlanta, I helped plant one, a ginkgo tree, at the Carter Center.
I know nuclear weapons are not going away. But maybe I can help spread a message of peace so that others never suffer as we did.
As told to Vanessa Glavinskas
Break the sound barrier (as a teacher for the deaf)
Jean Irwin Hatfield, Rotary Club of Folsom, Calif.
When I decided to become a teacher for the deaf, I enrolled in a program at Fresno State. We started with 80 candidates, but by graduation we were down to 13. That's how intense the program was.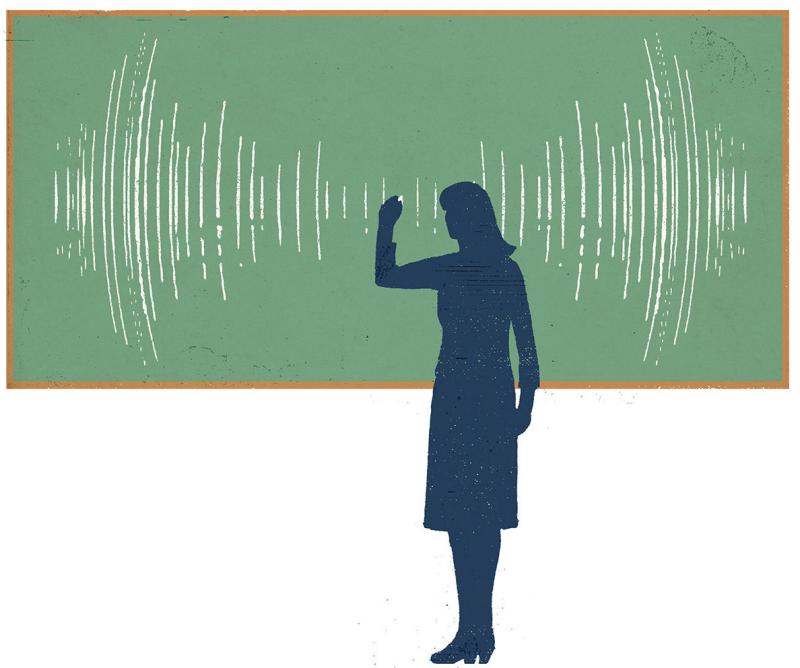 People don't realize the linguistic challenges of deaf students, especially the trouble they have learning to read. Why is that? Because reading is a sound/symbol system. You don't read with your eyes but with your ears. This is why blind students, for instance, read at the same level as their sighted peers, while deaf students might graduate from high school reading at a fourth-grade level.
When I started out, 38 years ago, teachers dealt with this problem using workarounds, trying to figure out how to get information to deaf students in ways that didn't involve reading. Then I heard about a professor in England, David Wood, who was doing groundbreaking work with the deaf.
He was studying artificial intelligence, and he fed a computer all the rules of English and programmed it to generate language. But the language that came out was very strange. He passed it around to his colleagues and someone said, 'That's deaf language!' And he had this epiphany: A computer is deaf! A computer has no ear for language. So he realized that he would have to study how deaf people process language if he wanted to understand how computers process language. That's how he came to form the Learning Sciences Research Institute at the University of Nottingham.
I was at a party talking about all this when a Rotarian overheard me and said, "You know, we have a program that sends teachers overseas to continue their education. " I received an Ambassadorial Scholarship worth $26,000, more than I was earning at the time. The problem was Professor Wood. He told me, "We don't train teachers of the deaf. " So the Rotarians sent another Rotarian who worked in the university's engineering department to talk to him, and he finally allowed me to come over and help with the research.
The technique that Professor Wood focused on, story retelling, had been in the educational toolbox for a long time. It's based on a crucial insight, one that educators tend to overlook, which is that students develop language intrinsically. How we talk to ourselves in our own heads is really more important than the communication between two people.
We didn't work with grammar books. Instead, we would have students read the same story over and over, then have them retell that story. The kids were confused at first, because they were so used to being with speech therapists and specialists who talked for them. But Professor Wood was very strict. You said nothing. You let the uncomfortable silence go. Eventually the kids would realize you were going to let them keep talking, and you could see the wheels turning. They would start to correct themselves. It was amazing to watch them have that moment.
Now, education is never quick. It's not like microwaving something. You have to be patient and consistent. But with my students, I started seeing things in writing and reading that I had never seen from deaf children before. And once I saw that, there was no going back. I realized that I could choose particular stories that would help with whatever clause structures that student was struggling to master. I also figured out that stories with a lot of repeated dialogue were crucial, because when my students repeated the dialogue, you hear the music come into their voices and out would come these perfect sentences.
After using this method for several years, my graduating students went from reading at a fourth-grade level to a 10th-grade level, and some of them were exceeding that. Some graduated from college.
I just went back into teaching after being retired for eight years. Once again the kids have very low reading levels, so I'm starting all over again.
I speak at reading conferences, and I always get letters from teachers who tell me, "Oh, my gosh. What a game changer this method has been!" So when I tell Rotarians how much the scholarship has meant, I'm not just blowing air up their skirts. It's amazing how much the lives of these kids have been changed just by giving one year of education to one teacher of the deaf.
As told to Steve Almond
Chase your baseball dream
George "the Waterman" Lewis, Rotary Club of Lakewood Ranch, Fla.
When I was growing up, not many people thought about going to college. So in 1952, when I graduated from Rahway High School in New Jersey, I knew what I was going to do: sign a contract to play baseball. I had made the varsity team for the Rahway Indians my freshman year, and in my sophomore year we won three major New Jersey championships. I was All State my junior and senior year, and team captain in my senior year. I was feeling pretty good.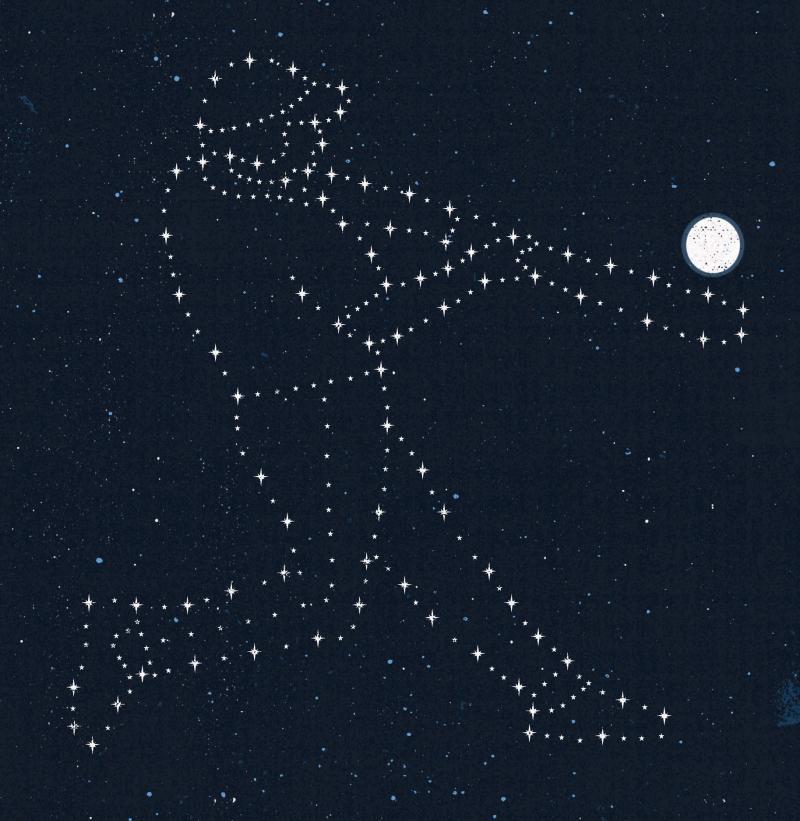 In those days there were no drafts, but scouts for the major league teams were going around and looking at high school players. I had become friendly with a scout for the Boston Red Sox, and I ended up signing with them. They sent me to upstate New York to play in the All Star College League. It was my first time ever on an airplane, and I found myself sitting next to another young guy. Like me, he was a catcher, and he had some impressive credentials. This worried me. He might get the starting job ahead of me. I thought, "How can I be on the bench? I'm the best baseball player in the world."
Things turned out differently than expected. In my first at-bat, I struck out on three pitches, and they sent me back home. I thought, "My life has ended." I was practically crying.
Fortunately, as part of my deal with the Red Sox, I received a scholarship to Wagner College on Staten Island. I continued playing baseball – at Wagner, where I was named All Conference each year in the Metropolitan league, with stints of summer ball in Maine and Nova Scotia.
At the beginning of my senior year, the Red Sox signed me to another contract. I figured I would go to Wagner for the first half of my senior year, go to spring training in February, and finish college later. But at spring training, I hurt my knee, and when they sent me up to play with the minor league Corning (N.Y.) Red Sox, I had trouble crouching. I ended up playing in the outfield. I had been a great catcher, but I was only OK in the outfield. Still, I hit 32 home runs – more than any other player in the Red Sox organization that year – batted over .300, and had 100 RBIs. In my mind, I was going to make it.
In Corning, if you played for the Red Sox, you were a hero. People looked up to you, asked for your autograph. If you walk-ed into a restaurant, everyone knew you.
That's when I got drafted into the Army. I did my training at Fort Dix in New Jersey, and after I finished, the Red Sox arranged for me to stay there. There were a lot of other professional players there, and we played exhibition games. Not many of them made it big, though I did go out drinking a few times with two future pitchers for the Dodgers: Sandy Koufax and Don Drysdale. I really liked Koufax; he was a nice guy. And he had huge hands. His hands were twice as big as mine.
When I got out of the Army in 1960, I thought about leaving baseball. I figured I was already too old. I ended up playing anyway, first for the Allentown (Pa.) Red Sox and then the Raleigh (N.C.) Capitals. That's where I roomed with Carl Yastrzemski. He had just finished his freshman year at Notre Dame, but he already had that beautiful swing. When the Red Sox asked the great Ted Williams if he could help Yaz with his swing, he shouted back, "No! Don't mess with that swing!"
We played all night games in the minors, except for a day game on Sundays. We played in old stadiums, and if they got 2,000 people, that was a lot. The lights were bad, and it was tough to see the ball. When I played in Corning, the teams were pretty close to one another, so the travel wasn't bad. But when I was in Allentown, the teams were spread out, and as soon as a game was over, we would get on the bus. I got paid $450 a month, which wasn't too bad for 1959. My first job after baseball, with Texaco, paid $400 a month.
After Allentown I went to the Savannah (Ga.) Pirates. I was good but not good enough. That's when I decided to quit. The Red Sox sent me another contract, but I never signed it. I felt lousy, but I realized I was just fooling myself.
Life should be an exciting adventure, and that's how I lived my life. I regret not making it to the majors, but at least I had the opportunity. I hated losing those prime years to the Army, especially right after having had such a great year in Corning. But it was a great experience. I was a poor kid from Rahway. Baseball gave me everything.
As told to Geoff Johnson
Live on $1.50 a day
d'Arcy Lunn, Rotary Peace Fellow, International Christian University, Tokyo, 2016-18
In 2012, I was looking for ways to promote the Live Below the Line campaign. That's an annual event that challenges people to spend five days subsisting on $1.50 a day, just as 1.4 billion people – those living in a state of extreme poverty – do. Interest in the event was low. Americans couldn't believe that people actually live on that small amount of money.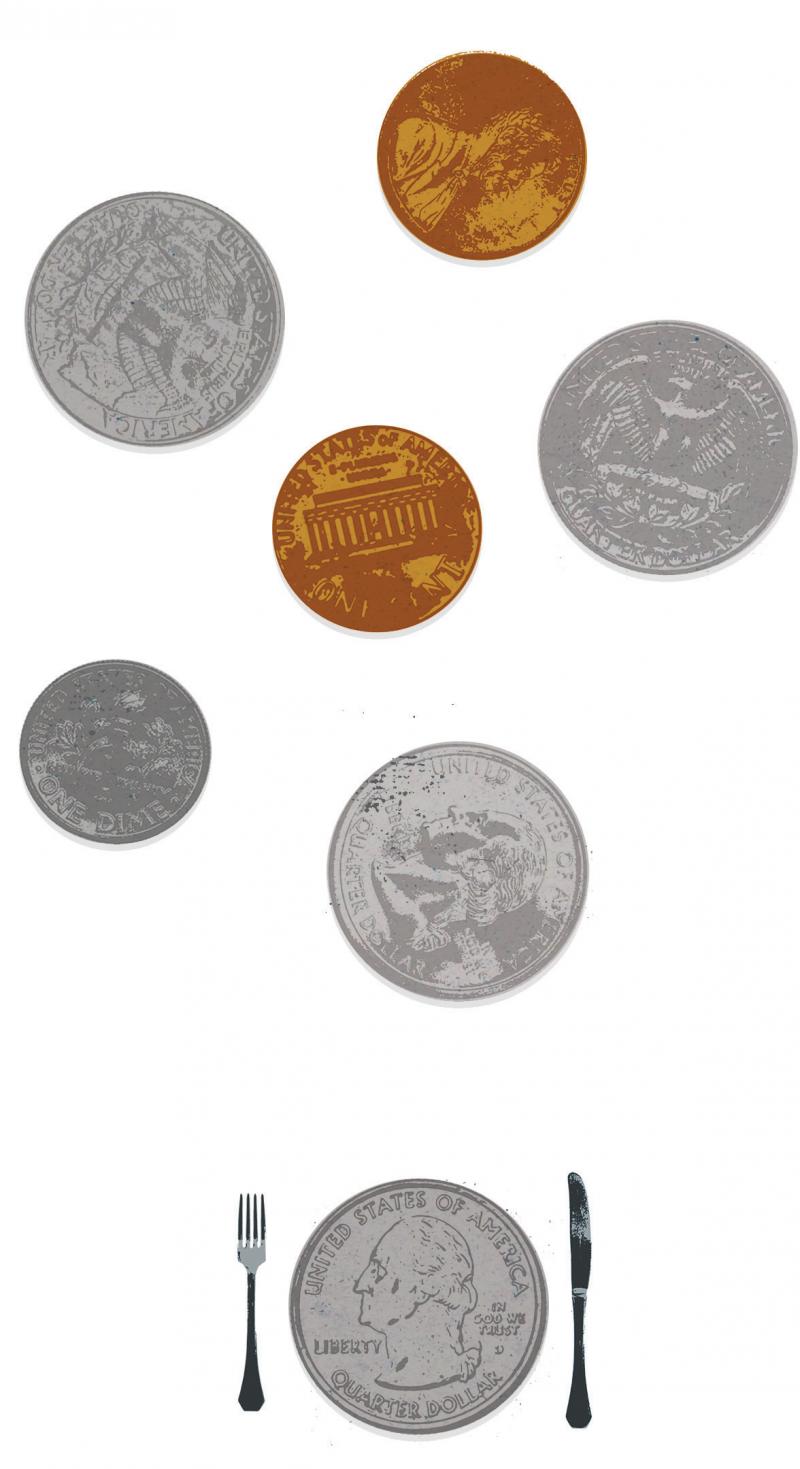 I figured I could help. I had spent the past 11 years traveling almost continuously, visiting more than 90 countries – especially developing countries. In my travels, I had grown passionate about advocating for an end to extreme poverty. Also: I like riding a bike, I had a friend in Portland, Oregon, and I had lived in Whistler, British Columbia. This was a chance to connect all those dots.
I decided I would bicycle from Portland to Whistler, a distance of more than 400 miles. I announced my plan to live on $1.50 a day during my three-week ride. My rules were very strict: I could eat only the food I bought with my $1.50. I couldn't beg, borrow, or steal food – and no dumpster diving!
Things didn't go as planned. I'm based in Australia, so I borrowed a bike for the ride. It was a lovely bike, but it just didn't work with my body. I set off on April 11. By the time I reached Olympia, Washington, I had tendinitis in one knee.
My host there happened to be a doctor. She knew I wanted to press on, but she convinced me to stop for a day and reconsider my plans. I was really heartbroken, so I went for a walk and thought about it.
All things conspire to inspire. I came up with an entirely different approach to my trip. I decided to keep going on foot, walking 10, 15, 20 miles a day. On those days when I wasn't traveling, I would find a pool and swim a mile. Along the way, I spoke at schools, churches, Rotary clubs, and other gatherings. I gave a presentation prepared by the Global Poverty Project, called 1.4 Billion Reasons, that encourages people to help end extreme poverty.
Through all this, I had to discover how to live on $1.50 a day. I relied on a lot of oats, hominy, potatoes, pasta, and lentils. I supplemented that with very small portions of fruit or frozen vegetables. Every five days or so, if I could afford it, I would buy an egg. When I ate it, I could feel the protein running through my body.
Whenever I shopped, I bought whatever was cheapest. Each night, I did a big cook-up for the following day. I raided my host's kitchen for the biggest pot I could find, since whatever I was cooking would usually be boiled. When it was cooked, I packed it in a Tupperware container and I was ready to go.
From Olympia, I walked north toward Port Angeles, and from there I caught a ferry to Victoria, British Columbia. From there, I needed to catch another ferry to Vancouver. I figured the terminal would be right in town, but in fact I had to walk more than 30 miles to reach it. All I had to eat was three-quarters of a potato and an egg. I ate the potato on the walk and enjoyed my egg on the ferry. I will always remember that egg.
In Whistler, I had a momentary lapse. I encountered a person handing out free samples of beef jerky, and I took one without thinking. I usually eat very little meat, but after I finished a mile swim, that beef jerky was calling me from my pocket. I ended up eating it, but I felt guilty about it. People living in extreme poverty don't get those kinds of handouts.
After my three-week journey across the Pacific Northwest, I flew to New York in early May for the official five days of Live Below the Line. I spoke at a number of universities, and I still met people who were skeptical about living on $1.50 a day. "But that's impossible," they'd say. "You can't do that."
At midnight of the last day, a friend and I had our own little countdown in Times Square. I could eat anything I wanted. I settled for a 35-cent can of soda water. (I figured I wouldn't make it back from Times Square if I had a beer.) It tasted amazing. Every bubble mattered. I felt as if I had done something special, but there was a bittersweet feeling as well. There were still 1.4 billion people who didn't have the kind of choices that I did.
As told to Geoff Johnson
Be the Justin Bieber of Korea
Julian Quintart, Rotary Youth Exchange, Korea, 2004-05
There was never any question that I would go on a Rotary Youth Exchange, because my whole family has been through that program. My mom went from Belgium to the United States in 1973, my older brother went to the States too, and my sister went to New Zealand. My parents always emphasized how important it is to travel and see the world from a new view.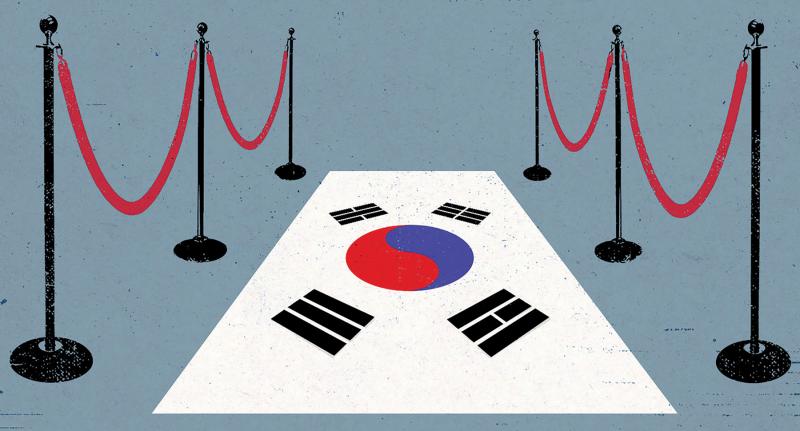 When I told Rotary that I wanted to visit Korea, they were a little surprised. This was 2004, and for most Europeans, Korea was just the name of a country that you might find on some cheap gadget. But I had a classmate who was half Korean, and I got interested in the culture, the music, and this form of animation called manga. So I asked Rotary, and to my surprise they said yes, I could go. It was a bit like asking Santa Claus for a car. You never think it's going to happen.
When I landed at the airport, there was a crowd of people jumping up and down with a big banner and a TV camera. I didn't think it could be for me. I'm just some kid from Belgium. Then the cameraman came over to interview me. I told my friend back home, "Oh, I'm going to be a TV star here!" I was just joking, but later on this became true.
At that time, the only thing I knew how to say in Korean was, "Hello, I am a human. Hello, I am not a dog." But I spent a lot of time talking to Koreans, who are very outgoing, and after six months I started to be fluent. A friend of mine was making a TV show about foreigners who travel the Korean countryside. He asked me to appear, because I was this young Belgian guy who could speak Korean. The show aired after I returned to Belgium, and it was a crazy success. There were hundreds of messages on the chat boards, and it was the No. 1 Google search. The producer called me and said, "You have to come back."
I was just 18 and was supposed to go to university, but suddenly I had a chance to go back to a country I loved and be on TV. My parents were very supportive. They said, "Of course you have to do this. It's the opportunity of a lifetime."
I spent the next few years doing TV and movies in Korea. Then I learned how to be a DJ. I got a lot of offers to do TV again, but I always said no, because as a foreigner you always come off a bit like a clown. Then, a couple of years ago, I got a call about a show called Non-Summit, which looked at Korean life in a more serious way. It featured people from all over the world and discussed real issues, such as gay marriage or whether to allow a parent to move in with you. Each person discussed how an issue was dealt with in their own country.
The show was lighthearted, but it was also a chance for Koreans to talk about social issues, and it was a huge success. At that point, I experienced a totally different level of fame. I could not walk in the streets without getting mobbed. People were knocking on my door and taking pictures all the time. I remember one time we had a big event in Seoul, and the whole street was filled with screaming people. I felt like I was in a zombie movie, where you're trying to get from Point A to Point B without getting eaten. It was scary. Honestly, it was like what Justin Bieber experiences.
For about a year, I did six shows every week, along with interviews and other appearances. It was an amazing experience. These days, I do a lot more charity work. I just finished cycling around Korea, raising money for local hospitals. I feel I was given a voice, and I want to use that voice for something good.
That comes back to Rotary, really, the philosophy that life is about helping other people. Sometimes that's on a big scale, but sometimes it's as simple as sending a student to a foreign country.
As told to Steve Almond
Be a millennial in Rotary
Dominick Bonny, Rotary Club of Wenatchee North, Wash.
Rotary is weird. Rotarians are old, mostly. They sing songs and say the Pledge of Allegiance before meetings. They tell lame jokes.
But they also organize highway trash cleanups, blood drives, and literacy fairs. They raise money for students to study abroad, and they open their homes to foreign students studying here. They are fixated on eradicating polio. Yes, polio is still a thing.
I'm 32. I joined Rotary three years ago when Earl Tilly, a leader I respect in our community, invited me. At my first meeting, I didn't see a lot of faces my age, but I found that I fit in well with the Rotary mindset of Service Above Self. I remember thinking, "Oh, wow. I'm home." Earl has since become a mentor to me. He's 83 and still plays tennis and bikes regularly. He was mayor of our town, then our state representative. I admire him and the way he has lived his life. I find that people in Rotary do a lot of good, but not for self-promotion. I really respect and want to emulate that.
I run a social media and marketing company. I manage web pages for our local newspaper, three school districts, and other organizations. Part of my job is to monitor comments from the public, which means I'm in a quagmire of social media trolls every day. People are just terrible to one another online. They say awful, malicious things. It's a downer. For me, Rotary is a way to unplug from that. I think the path back to a more civil society is through our clubs. While social media is good for a lot of things, it's not good for breaking down the walls we build between us. Rotary offers a neutral space where I can gather with other people, even those I may not see eye-to-eye with on every issue, and focus on what really matters – making the world a better place.
Being in Rotary hasn't been a total honeymoon. I went through a period when I wondered if it was for me. After I joined, I took over running our social media and built a new website for our club. I also started promoting Rotary to my network, but it didn't feel as though we were making any progress or any other young people were going to join. But I had made a commitment to show up, so I stuck with it. To volunteer for stuff. I'm glad I did. Our club is almost half younger people now. It has added a bit of urgency to our lunch meetings, since not everyone is retired anymore.
So what's it like to be a millennial in Rotary? To most young people, Rotary is old-fashioned. For me, that's what makes it cool. People in my peer group tend to isolate themselves. We are connected by technology, but not truly connected. Rotary is my antidote to that.
As told to Vanessa Glavinskas
Grow space tomatoes
Robert Morrow, Rotary Club of Dundas Valley Sunrise, Ont.
I was a teacher. I taught geography at all levels – elementary, secondary, teacher training. Then for about five years I wrote about agriculture for teachers. I authored or edited over 120 books, including three Canadian atlases.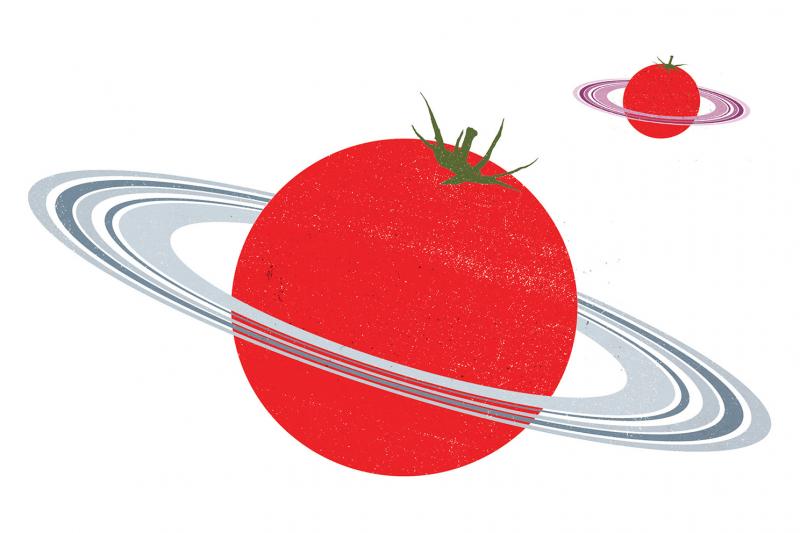 When they asked me to write the first teachers guide for Project Tomatosphere, I thought, "This will be a nice little thing to do." I ended up staying 15 years, until I retired last year. It was just so exciting! We send tomato seeds to the International Space Station and back, then mail them out to kids in schools across Canada and the United States to plant to see if being in space has any effect.
The program was started by a Canadian astronaut, Robert Thirsk, and Michael Dixon, a professor at the University of Guelph who specializes in "closed environment systems" – what it's like to maintain, and live in, environments like the International Space Station or a module on Mars. They had worked together at the Canadian Space Agency and thought, "Why don't we try growing seeds in space?"
Getting things up to the International Space Station is always a struggle. We sent seeds up every two or three years at first, and in other years we used various simulations. Now they go up every year. We send 1.2 million in two packages of 600,000 seeds; each package is about 18 inches by 18 inches by 2 inches. My estimate is that the cost of sending a package that size into space is probably in the neighborhood of half a million dollars. Then we have two other packages that don't go up in space. That's the control group.
When a teacher registers, their class gets two smaller packets of seeds. One has been in space. One hasn't. And they don't know which is which. The first year we said, "These are the space seeds, and these are Earth seeds" And the students took really good care of the space seeds, and their germination rate was way better than the Earth seeds. Now we don't tell them, so it's a blind study.
Getting stuff back down became a big problem after the U.S. space shuttle program ended. We sent some of the seeds up from Russia. But the Russians don't bring back a whole lot of stuff. They send supplies in what's called a "progress vehicle," which they then fill with garbage and burn up on re-entry. That doesn't do our seeds any good. So we had to get them crammed into one of the Soyuz modules, which bring people back. A Soyuz is about the size of a dining room table, and there are three people in it. The shuttles were carrying 5 tons of stuff; the Soyuz only carries a couple hundred pounds of cargo.
Now the seeds go up on the SpaceX Dragons and come back down with the part of the Dragon that lands in the ocean.
With the last set of seeds that went up, we included something called a "Hobo" – a data logger. My Rotary club bought two of them. One stayed on the ground with the seeds that never went into space, and the other went up to the ISS and came back down. We're now analyzing the data showing the changes in temperature, humidity, and pressure that the seeds underwent.
The whole purpose of this is to get the right seeds to go to Mars. The longest the seeds have been in space is 23 months, and those germinated fine. One year we put them in a Mars simulator for a week, which is a vacuum with a temperature of minus 90 degrees Celsius. We wanted to simulate a breach in the storage system on the way to Mars. It didn't affect the seeds.
Sending the Hobo was Stage 2 of Tomatosphere. The final two stages – germinating seeds on the International Space Station and actually growing tomatoes there – are in progress. So even though I'm retired, I still watch what is happening.
The reaction of the kids is incredible. They love the project. They love graphing the information and sending us pictures of them growing the seeds. It's possible that the students right now who are in grades three and six will be the astronauts who will go to Mars in the mid-2030s. Tomatoes will be one of the candidate crops to go to Mars. So they may be the ones who grow and eat these plants on Mars.
As told to Frank Bures
Join Rotary four times
Kim Lisagor, Rotary Club of the Central Coast-Passport, D5240, Calif.
The first time I joined Rotary, it was love at first sight. That famous wheel – the logo I had seen on service projects all over the world – hung on the wall of the restaurant where I sat in on my first Tuesday morning meeting. It sparked immediate feelings of allegiance to an organization I didn't even know well yet.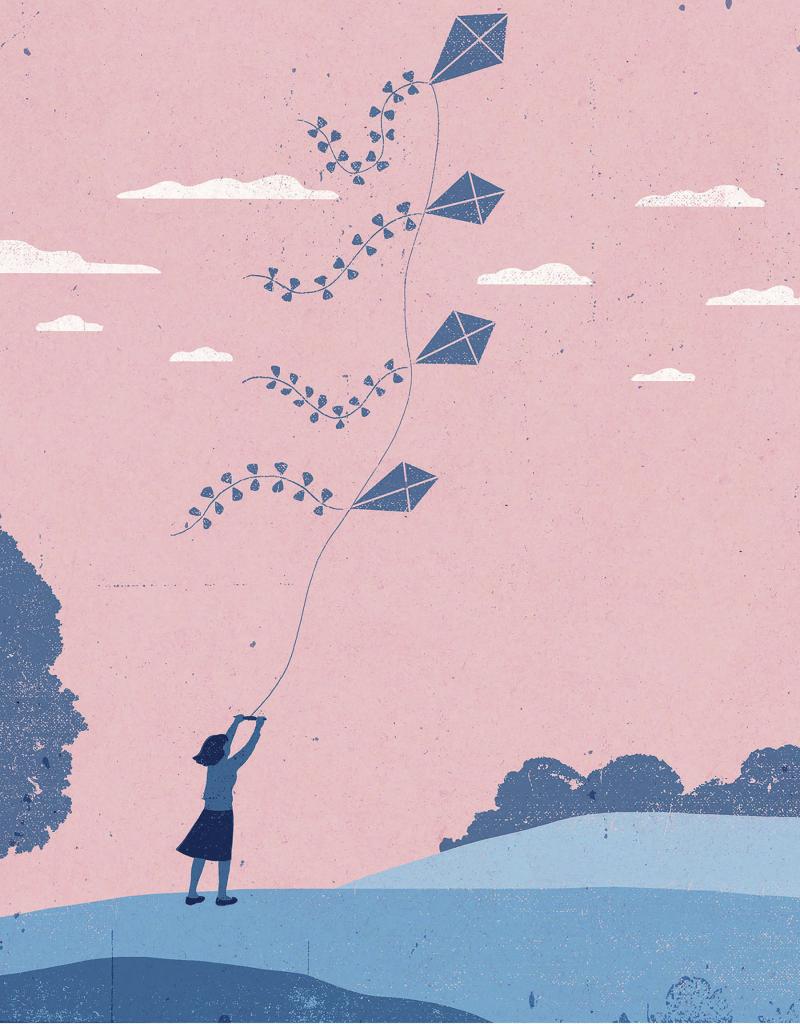 The club president was a woman in her 30s. She cracked jokes and discussed club business in equal amounts. Committee members planned a meeting at a local wine shop. I knew this was the service club for me.
In the years that followed, the Rotary Club of San Luis Obispo Daybreak and I had so many adventures together: taking a dental chair to Guatemala, building an exercise structure at a local park, working through matching grant applications. Good times.
My husband, Scott, joined soon after I did, and when our son was born, the club welcomed him as an unofficial member. We were an active Rotary family for his first five years.
Then, kindergarten happened. Our son's school schedule conflicted with morning meetings, and one of us had to leave the club. I volunteered. It was sad, as breakups always are. But Rotary and I promised to keep in touch.
I am hardly the first Rotarian to have life get in the way of service. Even Past RI President Ron Burton once dropped out of the organization. "I had little kids, a full-time job, and you do the things you think are important," he told The Rotarian in a 2014 interview about how to attract and engage members.
Rotary membership has grown in some parts of the world and declined in others, leaving the overall number hovering around 1.2 million. Many a Rotarian has puzzled over this trend.
My theory: Today's Rotarians are different from those of generations past. We are just as passionate about serving our communities, but we are more likely to live in two-working-parent households, more likely to be connected to the office around the clock because of "advances" in communication technology – and less likely to find time for weekday meetings.
In 2014, the RI Board of Directors voted to give local Rotary leaders more flexibility in how they run their clubs. Since then, Rotarians have been experimenting with new models that aim to accommodate the needs of modern members without abandoning Rotary's core values.
In my effort to stay connected to Rotary, I've sampled a few of those models.
The second time I joined, I became a member of an e-club. Once a week, I logged on to the club's web page, registered my attendance, read or watched the program, and posted a comment. Members shared service opportunities and posted photos from their events. I became part of an international group of Rotarians who used this platform to establish a strong digital rapport, and I enjoyed that twist on traditional Rotary fellowship.
Alas, I spend most of my workdays staring at a computer screen. After a while, I just couldn't get excited about logging on after hours.
The third time I joined Rotary was more of a piggybacking than a joining. I registered as a Rotary spouse with my original club, where my husband was still a member. That status allowed us to share attendance responsibilities: Scott was the official member, but I could go to meetings in his place. What a happy reunion it was!
Sadly, it was short-lived. A change in job and school schedules meant morning meetings became impossible. My husband and I both had to leave our beloved club. We resigned ourselves to the apparent fact that our lives were simply no longer compatible with Rotary.
When I was asked to join Rotary the fourth time, I had no intention of doing so.
A friend invited us to a planning meeting for what he billed as an entirely new kind of Rotary club, and I politely declined. This "passport" club, he explained, was designed for Rotarians like us whose lives had forced them to give up their memberships. This club would meet less frequently than a traditional club and have lower dues and a minimum service hours requirement that we could fulfill in any way we chose. And when we could return to a traditional club, we would be encouraged to do so.
I was tempted, but I held firm. My husband went to the meeting and signed on immediately. I stayed home.
But here's the thing about Rotary. If you're the sort of person who is drawn to its unique attributes as a service club – its global mission, its ability to connect and inspire, its adherence to the principles in The Four-Way Test – then you are a Rotarian for life.
I can't quit you, Rotary. That's why I ended up joining my husband in becoming founding members of the Rotary Club of the Central Coast-Passport, D5240.
Two months in, our club's 21 members have logged nearly 1,000 volunteer hours in our community. We have picked up trash at local beaches, raised money for the food bank, and served on our city's advisory bodies, nonprofit boards, and PTAs. We have leveraged our collective ability to conduct service in a way that connects us with other Rotarians and accommodates our schedules. I'll return to a traditional club someday, but right now, I'm just happy to be a Rotarian again.
I feel more connected to Rotary than I have in years. And I feel certain that we'll remain connected this time, happily ever after.
Change lives through surgery
Thomas Vecchione, Rotary Club of San Diego
As our bus arrived at the hospital, a line of women in shawls accompanied by wide-eyed children stretched from the hospital entrance along the dusty cobbled street. There must have been at least 200 people waiting. It was barely dawn.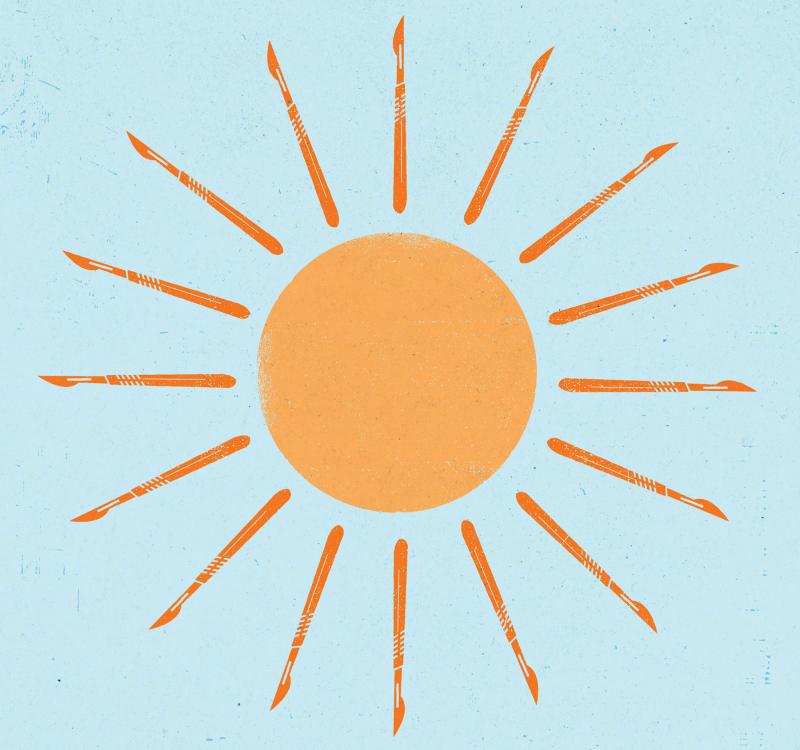 On that chilly November day in 2005, my colleagues and I, members of the Mercy Outreach Surgical Team (MOST), were in Tehuacán, about 150 miles southeast of Mexico City. I'm a plastic surgeon, and I had been making trips like this since the late 1970s. In fact, I met my wife, Sylvia, a recovery room nurse, when we served on a mission to El Salvador.
The MOST program dates to February 1988, when 58 children from rural Mexico arrived at Scripps Mercy Hospital in San Diego. Thirteen months later, our team made its first trip to Mexico, traveling more than 2,000 miles to Oaxaca. MOST continues to make weeklong trips to Mexico twice a year. To date, we've visited 26 towns there and helped more than 13,000 patients.
On our first trips, we found the medical facilities to be very crude. The hospitals were basically just big rooms, more like outpatient clinics. There was very little equipment, certainly no X-ray, and no post-op out there in the wilderness. The plastic surgeons down there are good, and we've always made a point of sharing our medical knowledge and expertise with them, but we were all hampered by what we had to work with.
That's why, on that first visit to Oaxaca, we limited ourselves to helping only the simplest cases: burns, scar revisions, procedures we could do with local anesthesia and not have to worry about a lengthy follow-up. Safety was our immediate concern. I don't want to take any chances when I have a child's life in my hands.
Our worst fear was bleeding, and there were two or three times I really had to sweat a little. I was operating on a child's palate once when he started bleeding, and all I could do was put my finger on it to stop it. But our care and caution have paid off: In nearly 30 years, we've never lost a child.
Memories of patients stick with you. I remember the scared little boy in Morelia who insisted we all say a prayer before we put him to sleep – and who, when he awoke in recovery, his eyes still closed, whispered in Spanish, "Forgive me for my sins." A nurse started crying.
I also remember the teenage boy who, following surgery to repair a bilateral cleft lip, looked in a mirror, smiled, and said, "Now I can kiss a girl."
In Pachuca in 2010, there was a beautiful, dark-eyed girl with a hairy nevus – a pigmented birthmark covered in thick hair – across part of her forehead and cheek. The difficulty of removing the nevus and applying skin grafts took four or five surgeries over a number of years. She's a young woman now, and she still comes back to say hello.
And then there was the boy in Zamora who had suffered such terrible burns that the scars had adhered his chin to his chest. We fixed that, again over the course of many visits. He continues to return, now as a young man helping and reassuring the latest round of scared young patients.
And on that chilly November morning in Tehuacán, there was a boy named Juan who stood ramrod straight in his tattered white shirt and threadbare jeans holding his mother's hand. He was like a little soldier ready to do battle. Across his upper lip, he had spread a strip of neatly cut electrical tape.
When I examined him, his mother told me Juan had been using the tape to hide his open cleft lip for three or four months. He also thought the tape might heal his lip and make it grow back together. I explained to Juan that we could heal his lip in a 35-minute operation – and the next morning, that's what we did.
On our earliest missions, I noticed there were always some local people helping out. I saw one of those men was wearing a Rotary shirt, and when I got back to San Diego, I joined Rotary. If it weren't for the Rotary clubs in Mexico, we couldn't do what we do. It's always good to have friends like that in a foreign country. When a problem arises, they always know somebody who knows somebody who can help out.
Today we travel with a team of almost 50 people: several surgeons, the very best pediatric anesthesiologists, and top-flight nurses to handle all aspects of our mission, from pre-op through the operating room and into post-op and recovery. Now we can handle the most complex cases, though if there's ever any doubt, we'll try to find a place to do it more safely. On our first trip to Oaxaca, we treated 40 patients; we had to turn away a lot of patients who, if we had had them back in the United States, we could have taken care of right away. In 2015, on our weeklong missions to Morelia and San Cristóbal de las Casas, we helped more than 860 children.
When will we stop going? We show up, and there are 400 or 500 kids waiting outside a clinic; clearly there's still a need. And as long as there's a need, we want to be there. It's the best thing I can do with my life.
As told to Geoff Johnson
Walk 27,000 miles for peace
Danny Garcia, E-Club of District 7210
I first started walking back in 1996. I had gone through a divorce. I was so broken that I didn't feel I had any life. I had this idea that I could walk for peace, and I think I was also looking for some kind of inner peace.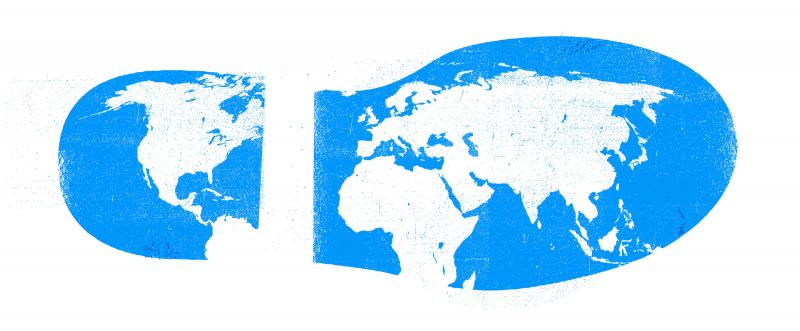 I took off from San Francisco, headed toward San Diego. That first day I walked 30 miles in the pouring rain. I was soaking wet and only had $48 in my pocket. No credit cards. No nothing. I came to a hotel in Half Moon Bay, and the manager was wondering what I was doing. I told him, "Well, I need a room, but I don't have any money." But he said, "Hey, it's OK. You can stay here as long as you need to." That act of kindness really launched my 20 years of walking.
Then a friend of mine called the Marines, because I'm a former Marine, and they said, "Don't go anywhere. We're coming." And three Humvees ended up being my escort vehicles.
I spent three months walking across the United States. The media picked up on the story, and I got a lot of support. I've now done walks on six continents. What has kept me going is the love and support of the people I've met. That's how I got involved with Rotary, because we're really doing the same work, pushing to help those in need, pushing for charity and kindness and cultural exchange. Rotarians are special people. They're like a giant family. And they don't just talk, they do. That's what I love about them.
And I need the support, because it can be dangerous out there. I've been clipped by cars. The backblast from semitrailers can literally knock you off the side of the road. I've encountered mudslides and sandstorms and lightning and rattlesnakes. I remember walking in a remote area in Florida, and I looked up and saw a tornado coming straight at me. Things were being tossed up in the air. I had to run for my life. Another time, I saw a pack of wild dogs coming at me. I didn't have time to get to my escort vehicle, and you can't assume a position of fear anyway. So I took my walking stick and I faced them down.
I've walked in all kinds of weather. I once walked in snow up to my knees. I was wearing my pack and I fell on my face, and the pack was weighing me down. And I'll tell you, I wanted to quit. But I didn't quit, because I heard this voice inside me that said, "Get up and walk." And then off in the distance I saw a French Red Cross vehicle coming to be my escort. Those are the moments that I know this is a calling for me.
I'm 72 years old now, and I thought my walking days were pretty much over. I was living in Florida, trying to downsize and retire and enjoy the sun. But when I asked what I was supposed to do with my life now, I knew the answer: I had to start walking again. I'm in Jerusalem now. I don't know where exactly I'll go from here. The way I travel is that I take one step at a time. But I do know this part of the world is in need of peace.
I don't know what's next. Actually, I do have one idea. I haven't told anyone else, but I'd really love to go to the Vatican, and I'd like to ask the pope to walk with me. Just a short walk, even, where we can talk and pray together. Does that sound crazy? Maybe so. But I've seen a lot of miracles out here.
As told to Steve Almond
Grow up with a shaman
Elohim Monard, Rotary Peace Fellow, Duke University and University of North Carolina at Chapel Hill, 2014-16
I was born in Pucallpa in 1982. It was a small town then, but like all the regional capitals of Peru, it underwent a very accelerated growth in the past 20 years. When I was growing up, it was a beautiful place. The Ucayali River, a major tributary of the Amazon, was just two blocks from my house, and it was filled with birds and with nature and with magic. That's the link with my grandfather.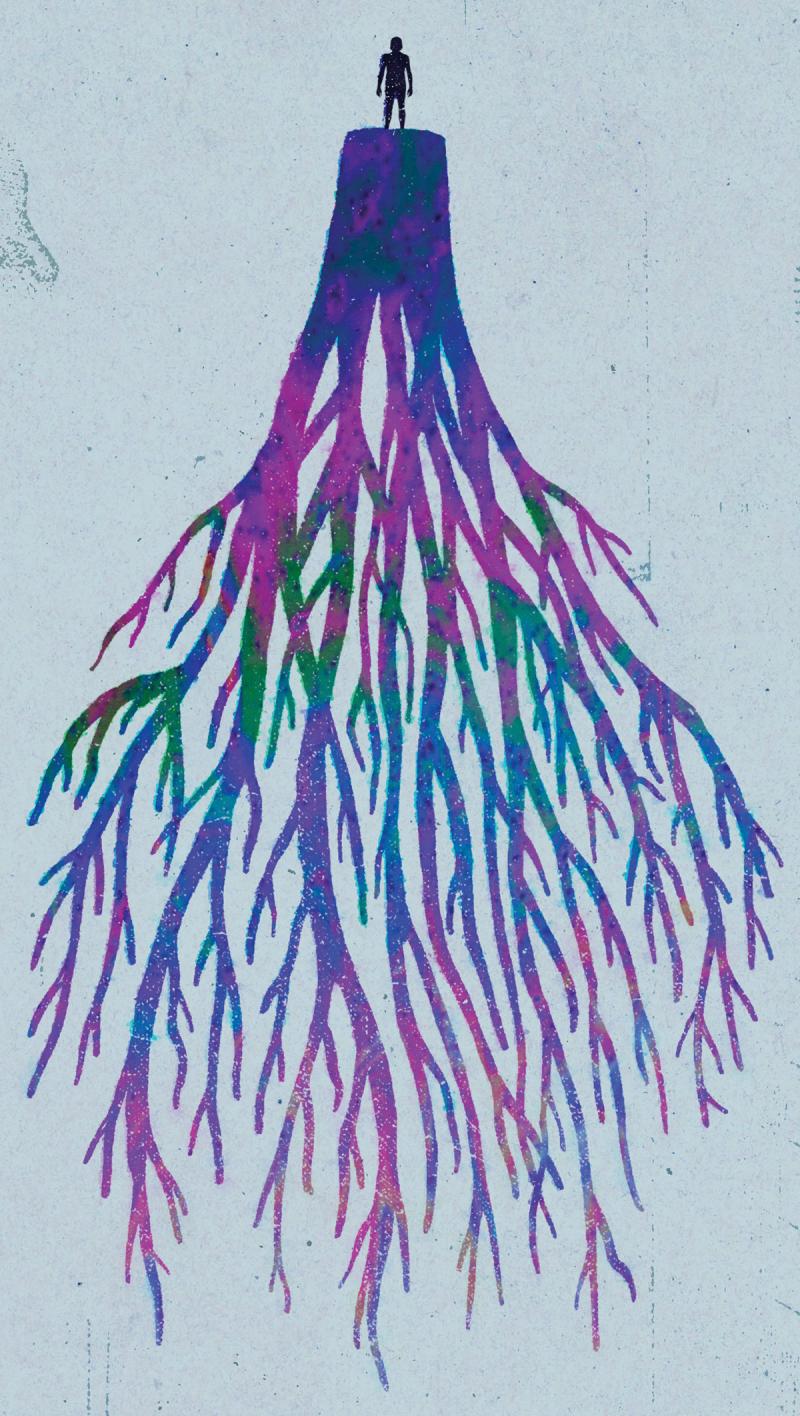 The world knows my grandfather as the renowned shaman Don Agustín Rivas Vásquez, but I call him Papito Agustín. He was born in Tamshiyacu, in northeastern Peru on the Amazon River, in 1933. When he was 30, while working as a carpenter, he also started to paint. This was the tipping point. Everything started with the art.
Looking for inspiration, he began studying with a shaman, and he began to take ayahuasca, a drug made with jungle plants that produces hallucinations and visions. During one of these experiences, he saw fantastic wooden images and heard the voice of his dead grandmother telling him to give up painting and to sculpt. With that he started a journey into the magic of the Amazon that never stopped.
My grandfather began collecting big roots of trees in the river basin. He took these roots and started sculpting. That is my earliest memory of Papito Agustín. He had built a big house in downtown Pucallpa where we all lived, and I remember him in his taller – his workshop – while he was crafting his sculptures. His sources of inspiration were the people and places from Amazon traditions and the magical things he had seen in his hallucinations.
When I was still very young, my family moved to Lima, but I visited Papito Agustín in Pucallpa on every vacation. With my grandfather as my guide, I took ayahuasca for the first time when I was six years old. Let me bring the experience to my mind. What I have is a clear image of music and colors. I saw the colors. I saw the music. I remember the moment very vividly, but I'm afraid I don't remember the feeling. Eventually my father took me from the chair where I was sitting and carried me to my bed and I fell asleep.
I continued taking ayahuasca with my grandfather over the years. He would dance and sing in Spanish and in the different languages and dialects of the indigenous Amazon people, languages he cannot speak when not in a trance. He even invented a stringed instrument, el arco del duende – the fairy's bow – whose music enters your brain and makes you fly. You fly on those waves of sound. The vibrations carry you to the different worlds around you: to the past, to the future, to people not next to you.
Everything is energy. This is physics. Ayahuasca is the medium that introduces you to the energy that's floating around your body and your soul. It lifts the filters – your senses, the way you organize things in your brain – that protect you from chaos. When you connect with this chaos, you connect with every piece of the world. You connect with the universe. When you are able to manage all that energy without filters, that's the ultimate magic. But I had a very bad experience the last time I took ayahuasca, 10 years ago. It left me with very bad feelings. I don't know if I will ever try it again.
My grandfather still lives near his birthplace on the Amazon. Walk a mile and a half into the jungle and you will find his place: Yushintaita, which means "father of soul." It's a gathering of cabins and lodges that he built himself, and people travel from all over the world to study with him. They come for the shaman's healing and for the visions associated with ayahuasca.
As for me, I consider the times with my grandfather as a gift, magical and transcendental. The most important legacy of this experience is that it has left me open to all kinds of experiences and shown me different approaches to life. It has reduced any prejudices I might otherwise have, and I am more easily able to connect with other cultures. Nowadays it helps me with my peace journey; I'm a technical adviser for Barrio Seguro (Safe Neighborhood), a program of the Interior Ministry of Peru.
I feel I still owe a debt to the Amazon and its people. I need to do something I haven't explored yet. Like my grandfather, I need to recall and connect with my roots.
As told to Geoff Johnson
Serenade your club every week for a year
Bill Booker, Rotary Club of Little Rock, Ark.
There's a Frank Sinatra song that goes, "Without a song the day would never end/ Without a song the road would never bend/ When things go wrong, a man ain't got a friend without a song."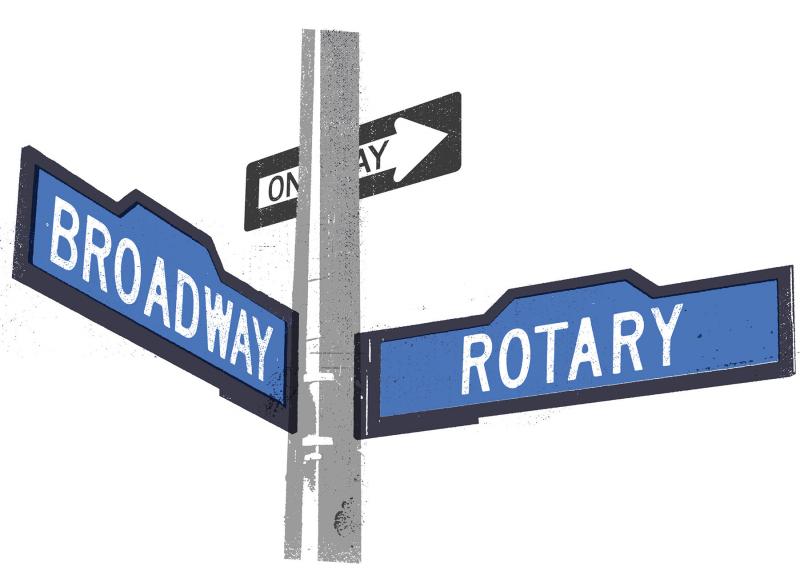 I quoted that line on my first day as president of the Rotary Club of Little Rock. I explained that throughout my year, we were going to honor music because music adds so much to life. I opened with that quote, then told them that nowhere on earth will you find better music than on Broadway. I was wearing my tux, and I reached down and stuck a phantom mask on before singing "The Music of the Night." I don't want to brag, but I got a standing ovation.
I'm not sure anyone in my club saw this coming. I'm a CPA and a funeral director. It's pretty serious work. But I love live theater, especially musicals. It's my favorite way to escape from reality and forget about whatever else is going on for a few hours.
Every week, I would pick a song and play it over and over and over to memorize the words and tune. I would play the song so much, I was almost sick of it. Then I would get up there, close my eyes, pretend I was in the shower, and start singing. I admire people who really do sing for a living. There were times when I was off-key, but I thought, "What's the worst that could happen? I'll embarrass myself in front of my friends." I had no organ, no piano. But a lot of members would sing along. Some people really got into it. One told me, "Don't do Annie when I'm out of town!"
One of my biggest regrets is that I didn't see anything on Broadway until I was 40 years old. I've since seen 31 shows in New York and more than 100 shows in total. But musicals are my passion. I can tell you how many beads are in the chandelier that shatters onstage during The Phantom of the Opera. I can also tell you how many costume changes there are. I know how many Tony Awards nearly every musical has been nominated for and how many it has won. I learned even more obscure facts about musicals during my year as president of the Little Rock club so I could tell our members a little bit about each production before I sang a song from the show to open our meeting.
I did deviate from the Broadway theme on my wedding anniversary. That Tuesday, my wife attended our meeting with me. I surprised her by having the whole club serenade her with Neil Diamond's "Sweet Caroline." Her name is Carolyn, and she loves Neil Diamond. She always says he wrote that song for her.
Even though my year as president is over, people now consider me to be some type of Broadway expert. Whenever they see a show anywhere, they'll ask me what I thought about it. I judge whether I really like a show if I want to see it again the next day. I like to buy back-to-back tickets and see a show twice in a row. You really need to see a show four or five times to catch every little thing.
One of my favorite moments is when Jean Valjean is dying at the end of Les Miz and Fantine comes out of the shadows. She sings, "Take my hand, I'll lead you to salvation/ Take my love, for love is everlasting/ And remember the truth that once was spoken: To love another person is to see the face of God."
In my profession, you see that life is full of surprises, and not always good ones. My wife was diagnosed with cancer right after we saw The Lion King for the first time, and that show means more to me now because it was the last musical we saw together before the word cancer came into our lives. The last two funerals I did were for 51-year-old guys. It's important to try to live life to the fullest and enjoy what you love, because every day you have is truly a blessing.
As told to Vanessa Glavinskas
Share your story
This is the third annual appearance of What It's Like, a proven favorite with readers inside and outside Rotary. If you're a Rotarian with a great story – or you know someone connected with Rotary who's got a fantastic tale – we want to hear it. Look for the best stories in our fourth installment of What It's Like in January 2019. Share your own story with us at rotarian@rotary.org. Include "What it's like" in the subject line of your email.
• Read more stories from The Rotarian