Our world
Project fair forges strong friendships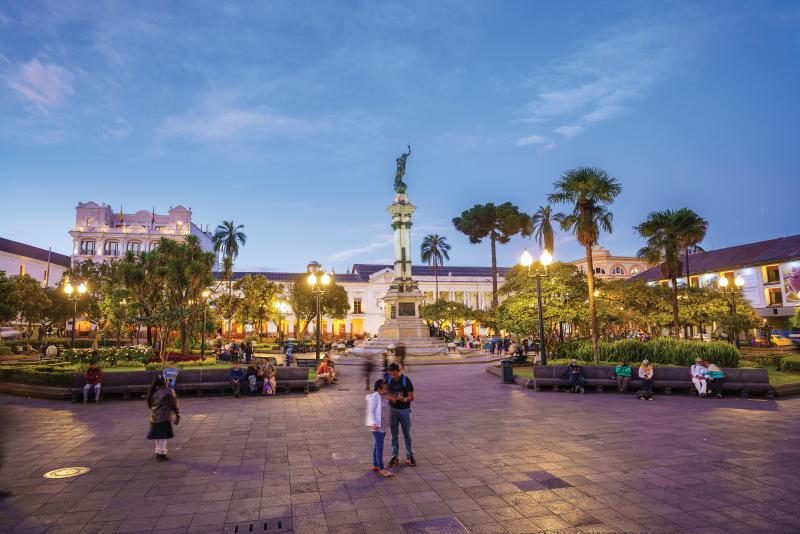 In 2004, a few years after Vasanth Prabhu joined the Rotary Club of Central Chester County (Lionville) in Pennsylvania, a flyer caught his attention. It was for a Rotary project fair, the first to be held in Quito, the capital of Ecuador.
At the time, Prabhu was in charge of international projects for the club. So far, it had participated in two projects in India, where he had grown up, but the club wanted to expand its work to other countries. Prabhu had never been to Ecuador, or to a project fair. But the event intrigued him. There he could meet Rotarians who belonged to 40 clubs in Ecuador, some of them in remote parts of that country. At the fair, they would lay out their projects in a buffet of ideas to make communities across Ecuador better off with Rotary Foundation grants and help from international partners.
But something else stirred in Prabhu when he saw the flyer. As an avid reader of National Geographic as a teen, he had seen pictures of Ecuador's Galápagos Islands and read about Charles Darwin's historic visit there. Ever since, Prabhu had dreamed of seeing them. One of the post-fair trips organized for visiting Rotarians was to the Galápagos. Now he had a chance to realize his dream.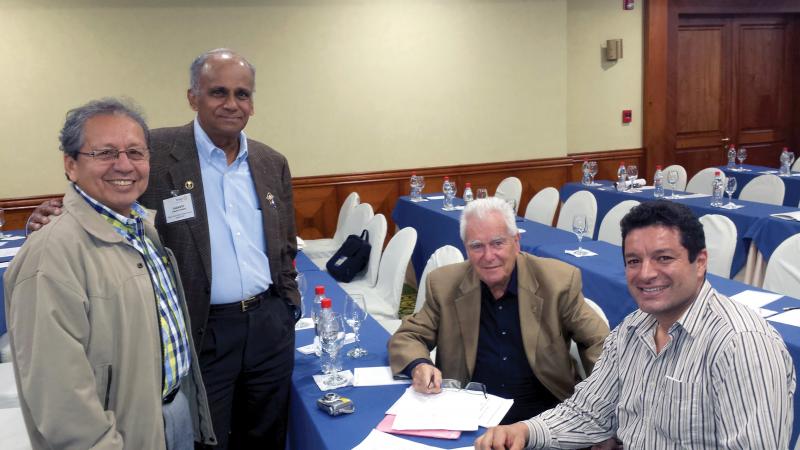 In a conference room at the Hilton in Quito, as Prabhu strolled among the booths and looked over the projects, he met Juan Prinz, a member of the Rotary Club of Quito. Prabhu, who doesn't speak Spanish, was happy to find Prinz, who speaks Spanish as well as English and German. "He offered to translate for me, and we talked about different clubs and their projects," Prabhu says. "After that, we became really good friends."
Prinz, who had been born in Argentina, first became aware of Rotary while working for a German company in Singapore in 1974. Later the company relocated him to Venezuela and finally, in 1983, to Ecuador, where he has lived and been a Rotarian ever since.
"One thing that interested me about Vasanth was that he wanted to make connections to clubs in the smaller cities that were not assisted by international partners, like the Rotary clubs of Morona-Macas and Puyo, which are in the Amazon River basin region of Ecuador," Prinz says.
Prabhu explains: "Being in charge of the international projects, I realized that clubs in small towns don't get much help with projects in their areas because they don't know many people and they don't have enough money. So our club decided we did not want to partner with big clubs, but instead with small clubs."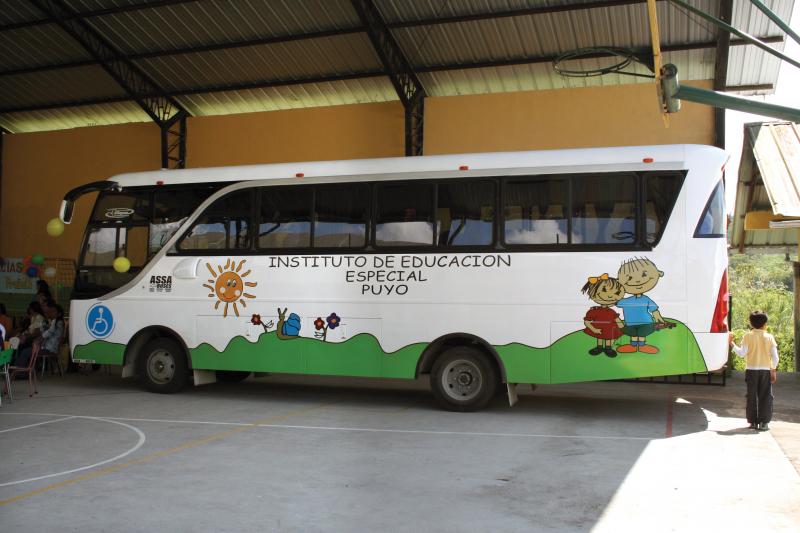 As Prabhu looked over the projects, his curiosity was sparked by a booth with information about a high school in Macas, on the edge of the Amazon rainforest, that didn't have a computer lab. This led to a project partnership for the Central Chester County club. In a later visit, the partnering clubs also supplied computer equipment for a school in Bahia de Caraquez, on the coast.
In 2005, Prabhu was back, and he and Prinz traveled around the country. "He took me everywhere in Ecuador," Prabhu says. "I have circled Ecuador maybe 10 times. Each time I go there, I visit different project sites and the Rotarians there." They went to the city of Puyo, where two schools and a community center needed computers and other equipment, which the Central Chester County club helped provide. The club also helped pay for heart surgery for children in Quito.
The years went on, and so did the club's work in different parts of Ecuador. One year, the Central Chester County club partnered with the Morona-Macas club to equip a mobile medical van to travel through rural areas, treating general medical problems out of one side and dental problems out of the other. The van has seen tens of thousands of patients since 2008.
Another time, the club partnered with the Puyo club to purchase a bus to transport children with disabilities to school. The Rotarians also supplied a virtual medical library to medical students, dialysis machines for people with kidney failure, and biodigesters to purify wastewater. So far the Central Chester County club has partnered on 16 grant-supported projects in Ecuador and has plans for more.
The Ecuador Project Fair now is in its 16th year. Since 2004 the number of Foundation grants in Ecuador has increased, and so has the number of clubs participating in grant-supported projects, creating links with clubs abroad like the Rotary Club of Central Chester County. Prabhu has come back to all but one of those project fairs, though a few things have changed since he and Prinz first met. Project fairs have become more popular globally. Some, like those in West Africa and Central America, have become well established, while others, like the one in East Africa, are in their early stages. The fairs have helped to increase the flow of funds (and the success of projects) around the world, but some of the benefits can't be measured in dollars.
"The successes we had in Ecuador opened up our hearts to go to other countries," says Prabhu. "As we moved along, we became more understanding and tolerant of other cultural norms. We became better citizens of the world."
To date, the Central Chester County club has done more than 120 projects in more than a dozen countries. But the most important benefit may be the hardest to quantify. "We developed a very good friendship," says Prinz of Prabhu. "That's why I think the project fair is so important. One of the main points of its success is the personal understanding between Rotarians. At the project fair, the contacts that our international partners get usually turn into friendships."
— FRANK BURES
• This story originally appeared in the October 2019 issue of The Rotarian magazine.