Profile: Summit meeting brings surprise proposal
By Anne Stein
Jennifer Boyd, Scarborough Rotary Passport Club, Ontario, Canada
For three Toronto-area Rotarians, a successful six-day trek up Mount Kilimanjaro in Tanzaniain June 2016 was momentous for several reasons.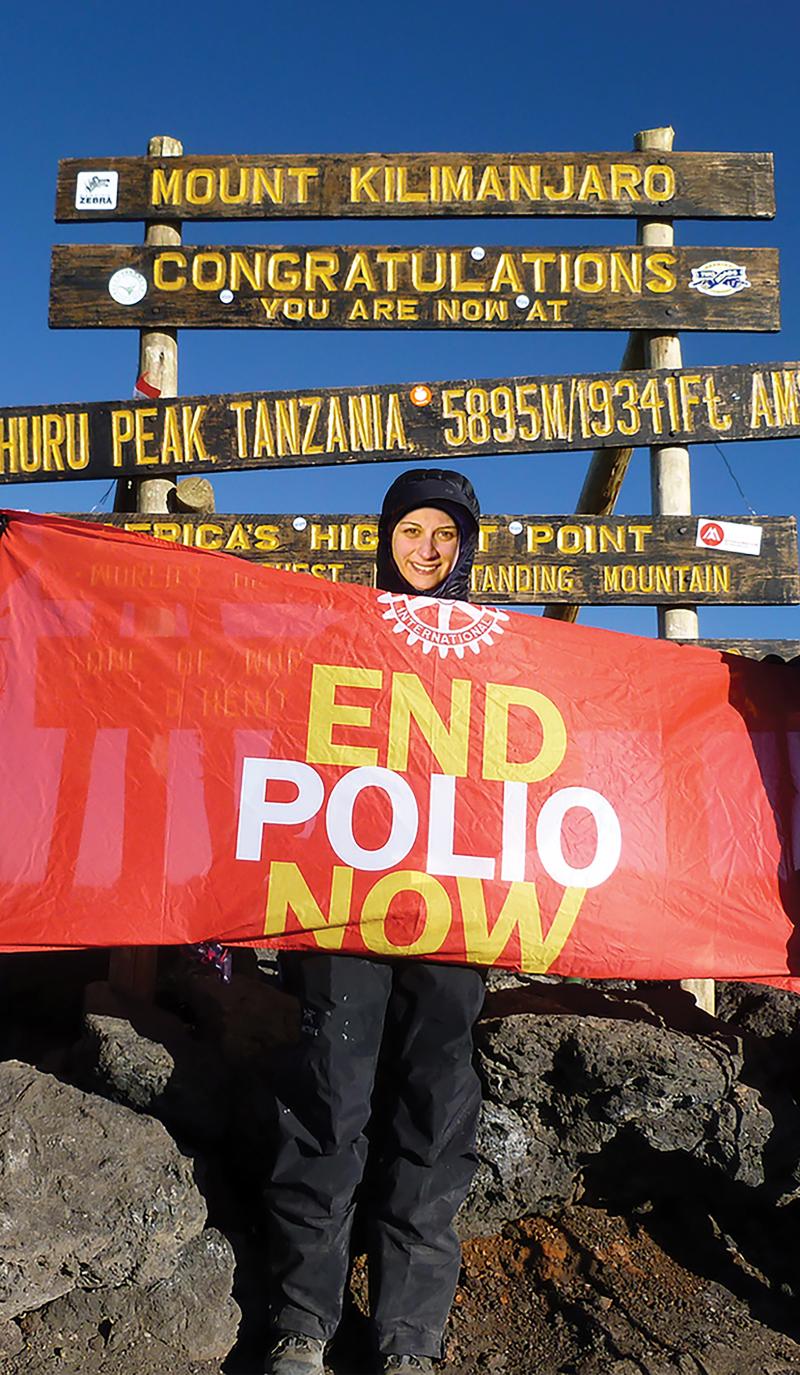 After a year of planning and publicizing, Jennifer Boyd, Ryan Fogarty, and Raffy Chouljian raised CA$500,000 for End Polio Now. The climb went without a hitch, and at the summit, Fogarty surprised Boyd when he got on one knee and proposed.
The seed for the journey was planted in 2011. "At the District 7070 Conference, one of the keynote speakers was a polio survivor, Ramesh Ferris, who crawled in," explains Boyd, who is her club's president. "It was the first time I'd seen what polio was firsthand. It made me want to make a difference."
After Boyd participated in a National Immunization Day in India in 2015, a friend suggested she climb Kilimanjaro to raise funds for End Polio Now; within days she persuaded Fogarty and Chouljian to come along.
They exceeded their initial fundraising goal of CA$100,000 in donations. The Canadian government and the Bill & Melinda Gates Foundation matched it 2-to-1, bringing it to CA$500,000.
Boyd's next big project was her September wedding, where every guest was to receive a wooden rose with a note that a $10 donation had been made in their name – to End Polio Now, of course.
• Read more stories from The Rotarian