Lebanon club member brings water to hundreds of schools
When young Jamil Mouawad of Lebanon was in school studying the hospitality industry in the Dominican Republic, he joined the Rotary Club of San Juan de la Maguana.
Mouawad became club president at age 27 in 1981. In 1996, he returned to Lebanon, a country devastated by a 15-year civil war.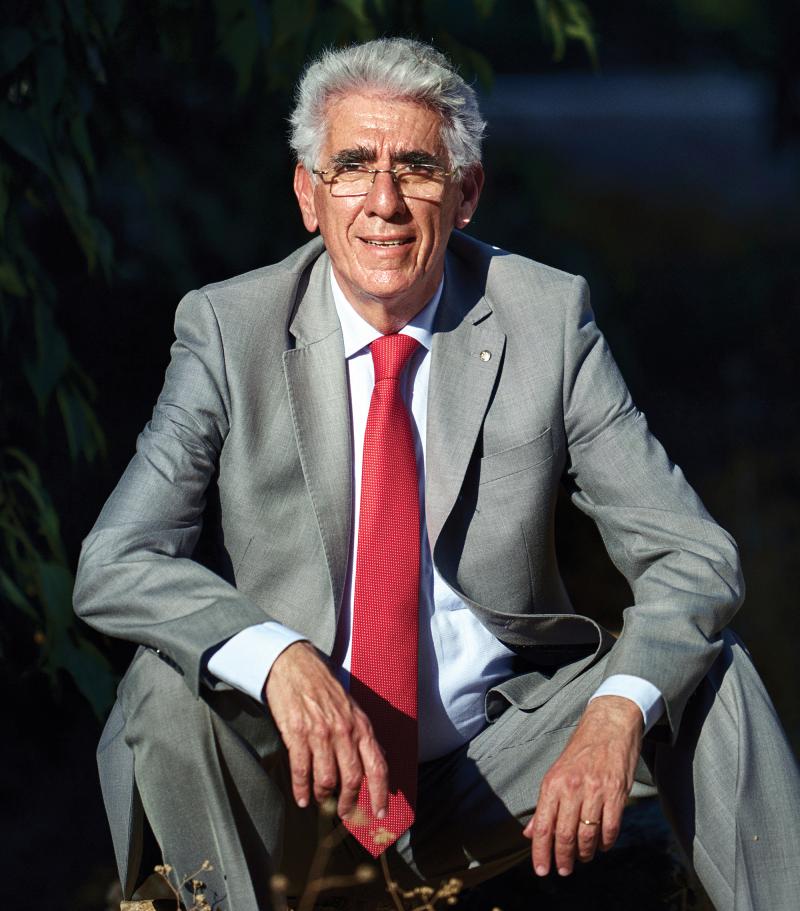 "The infrastructural situation of most schools in Lebanon is beyond catastrophic," says Mouawad, now owner and general manager of the Ehden Country Club. "Especially when it comes to the water quality."
In 2011, water samples from schools throughout Lebanon showed disease-causing organisms. Two years later, dozens of students were hospitalized because of water contamination.
"That's when we declared that Rotarians are on the move," Mouawad says.
The result was a large-scale project led by Mouawad, then governor of District 2452. The effort includes all of Lebanon's Rotary clubs as well as outside partners and Lebanese ministries.
The project, with significant funding from The Rotary Foundation, has installed new tanks and water filters at over 700 schools.
The goal is to provide clean water in the roughly 500 remaining schools in Lebanon by 2018, Mouawad says. The water project has taken an extra urgency with an influx of Syrian refugees, a half-million of whom are children. "Our projects are reaching out to both Lebanese and Syrian students," says Mouawad.
– Nikki Kallio
• Read more stories from The Rotarian