International Rotary convention brings 24,000 people to Toronto
Most multi-cultural convention to be held in the city
TORONTO – The 109th annual international Rotary convention will take place in Toronto on June 23–27, and is expected to bring 24,000 Rotary club members from over 175 countries to the city – injecting an estimated $48.5 million CAD into the local economy.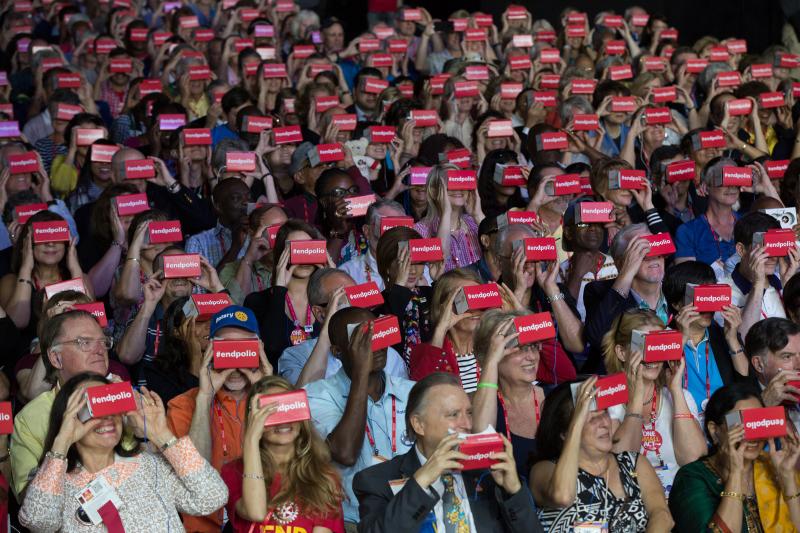 Often described as a "mini-United Nations," Rotary's fifth convention in Toronto will transform the Metro Toronto Convention Centre and Air Canada Centre into a cultural mosaic as the organization's global network of volunteers gather to exchange ideas on how to improve lives and bring positive, lasting change to communities around the world.
Registrants will engage in workshops and hear from a lineup of world-class speakers, including Helen Clark, former prime minister of New Zealand, former administrator of the United Nations Development Programme; Dr. Tedros Adhanom Ghebreyesus, director-general, World Health Organization and Caryl Stern, president and CEO of UNICEF.
Organized by Rotary International in conjunction with the Toronto Host Organizing Committee of local Rotary members, registrants of the convention will also get to experience Toronto's hospitality with visits to Ripley's Aquarium of Canada and the historic Distillery District.
Quotes
"Toronto is a perfect fit for our convention. Rotary, much like the Queen City, is made up of people from different cultural backgrounds and walks of life," said Ian H.S. Riseley, president of Rotary International. "We are honored to be hosted in a city that values and celebrates diversity."
"Toronto is honoured to host 24,000 Rotarians this summer," said Johanne Bélanger, President and CEO of Tourism Toronto. "The Rotary International Convention will bring an estimated $48.5 million in economic impact to the region, but more than that, Rotary will be bringing the world to Toronto with more than 175 countries taking part. This reflects Toronto sense of welcome, diversity and inclusion."
"We are honoured to host the Rotary International Convention", said Barry Smith, President and CEO of the Metro Toronto Convention Centre. "Our Centre is committed to making a positive impact in the community and we look forward to welcoming delegates from around the world who take action to create lasting change in communities across the globe."
Visuals
For video footage and still images of past Rotary International conventions and humanitarian efforts go to RIConvention.org.
For more information or to arrange an interview, contact:
Amanda Federchuk: +1 (416) 355-7410, amanda.federchuk@ketchum.com
Chanele Williams: +1 (847) 866-3466, chanele.williams@rotary.org
About Rotary: Rotary brings together a global network of community leaders dedicated to tackling the world's most pressing humanitarian challenges. We connect 1.2 million members from more than 35,000 Rotary clubs in almost every country in the world. Their service improves lives both locally and internationally, from helping those in need in their own communities to working toward a polio-free world. Toronto's first Rotary convention took place 94 years ago, with subsequent conventions in 1942, 1964 and 1983.