People of action around the globe
United States
The Rotary Club of Shady Brook in Langhorne, Pennsylvania, adopted a school in one of Philadelphia's poorest neighborhoods as a signature project. The William Dick School, 20 miles from Langhorne, serves more than 500 pupils in kindergarten through eighth grade, and over the past decade the club has donated more than $16,000, including matching grants from District 7450, to the school. "Not only have we raised money, we've obtained a lot of supplies and equipment," says club member Dick Newbert. Club members and friends also hand-knit hundreds of caps to lend a personal touch, and visit the school to read with the students.
Fado was added to UNESCO's Intangible Cultural Heritage list in 2011.
Portugal
Since 2005, the Rotary Club of Fafe has hosted Solidarity Day, a fundraiser and celebration of the performing arts. In June 2018, spectators lined a grassy hillside to enjoy a program of orchestral selections and fado, a genre of deeply melancholic Portuguese torch songs. Proceeds from the concerts, including sponsorships and the sale of balloons and glow sticks, amount to $2,300 to $2,800 annually. Each year, the club decides on a different cause to fund. In the past three years, it has donated equipment to the local music school, the Academia de Musica de José Atalaya; bought a clarinet for a gifted student at the school; and helped pay for medical care for a local girl with cerebral palsy.
Nigeria
Disheartened by the mayhem pervasive during national elections, the Rotaract Club of Agege wanted to promote peace and conflict resolution. The Rotaractors' solution: a social media campaign to educate the public about the perils of vote-buying and violence. To discourage electoral fraud during the February voting for president and the National Assembly, club members wrote letters to local media outlets and took to Twitter using hashtags including #voteandnotfight and #shunelectionviolence. Deep challenges remain for Nigeria — 39 people were reported killed in election-related violence — but the club plans to continue its drive for clean campaigns.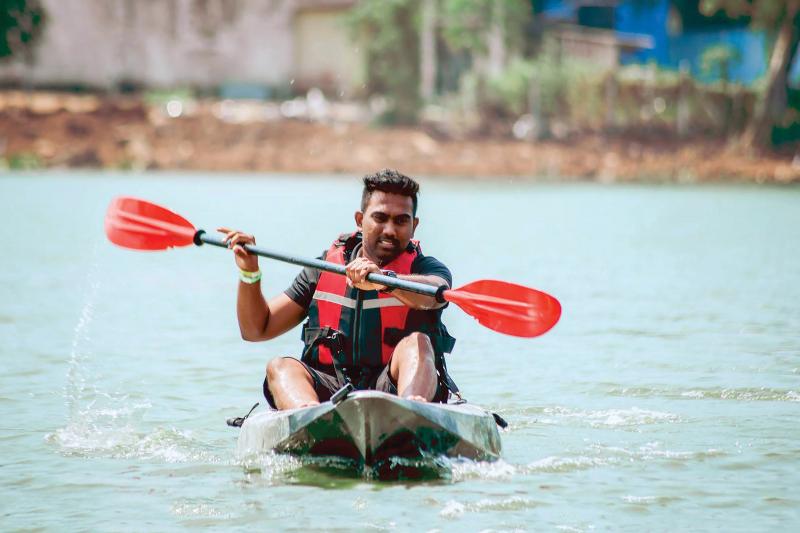 Sri Lanka
The Conquer Colombo scavenger hunt, staged in late January by the Rotaract Club of Achievers Lanka Business School, set 500 competitors on a nine-hour scramble — by car, kayak, and tuk-tuk — to take on more than 20 mental and physical challenges. The event, held every year since 2013, has become a popular fixture on the local calendar. Not for the faint of heart or short of stamina, the challenges the four-person teams tackle include "paintball, eating a sub sandwich and guessing the ingredients, moving a heavy tire without rolling it, and decorating a cupcake blindfolded," says club member Tusari Ekanayake.
This year, the winners earned a trip to Jakarta, Indonesia, while other teams won prizes for best costumes and vehicle decor. Entry fees of about $23 per team and sponsorships generated money for the club's Project Life initiative to provide rainwater harvesting tanks and reverse-osmosis water purification systems in rural areas of the country. "The top 15 teams were awarded prizes from gift baskets to vouchers," says club member Nadun Ranasinghe. "Regardless of whether our participants managed to break into the top 15, everyone left with a feeling of satisfaction and eagerness to participate again next year."
Aboriginal people have lived in the Wollongong area for at least 30,000 years.
Australia
In 1954, the Rotary Club of Wollongong built the road up the steep approach to what is now Mount Keira Summit Park, a 1,522-foot peak with expansive views of the Illawarra coastline south of Sydney. The project was carried out to mark Rotary's golden anniversary in 1955, and on 23 February this year, the club commemorated that endeavor with a community day organized with the New South Wales Aboriginal Land Council and the park's botanic garden. About 120 people joined guided walks exploring the mountain's significance to aboriginal culture and its flora and fauna. Rotarians and other visitors shoveled mulch and pulled weeds to honor a legacy project.
— BRAD WEBBER
• This story originally appeared in the August 2019 issue of The Rotarian magazine.