Peace is his legacy
A Canadian district fulfills its governor's dream of learning mediation with an Indigenous nation
By Etelka Lehoczky
Dave Hamilton had a vision – a vision of peace. Ever since learning about Rotary's partnership with Mediators Beyond Borders International, he wanted to bring the group to his district to help people learn how to address difficult issues and approach conflict in new ways.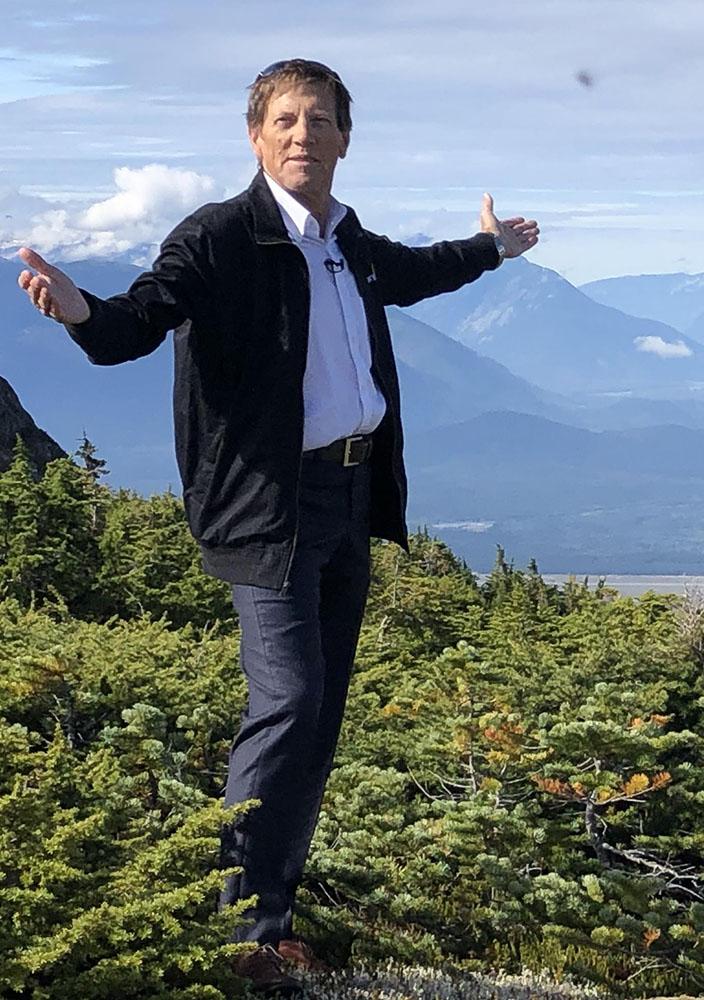 When he was named to be the 2020-21 governor of District 5040 in western Canada, Hamilton began planning an ambitious agenda for the district conference. He hoped to gather Rotary members, MBBI facilitators, and members of the Nisga'a Nation – an Indigenous community in the area – to get to know each other and learn together.
"It was Dave's conference. He had wanted it to be something different from the usual," says John Anderson, a member of the Rotary Club of Tsawwassen (Delta). "Dave's focus was 'the family of Rotary,' and he wanted to expand that to the whole community."
Then, two things happened that forced a change of plans. In 2020, the COVID-19 pandemic put a halt to in-person gatherings of all kinds. And on March 29, 2021, Hamilton died of prostate cancer.
Before his death, Hamilton had begun building relationships with members of the Nisga'a Nation. Leslie Robinson, the nation's youth engagement coordinator, says she'll never forget his dedication, strength, and courage.
"He was so gentle, but his vision was vast," Robinson says. "When he was going through that personal crisis, but still coming in to do the work – that was the most amazing thing I'd ever seen anyone do. He was still able to carry out his vision of pulling everyone together, especially from our nation."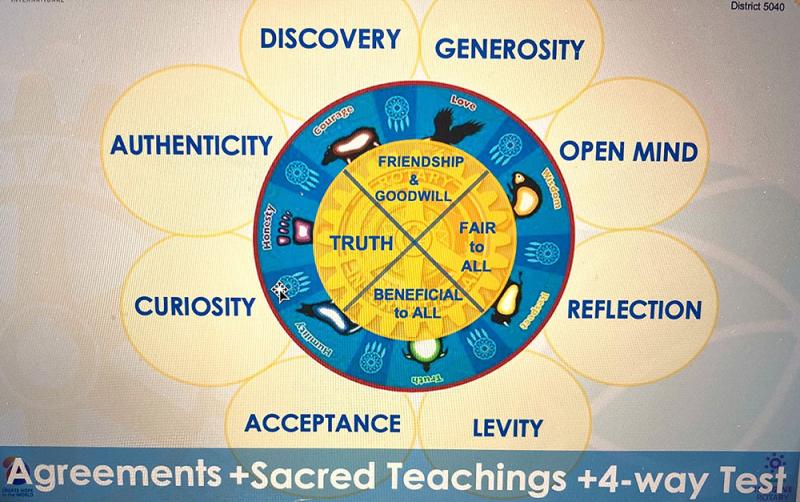 Because COVID-19 made it impossible to hold the conference as Hamilton had envisioned it, the planners decided to study mediation online instead. Then, they hoped, participants would facilitate discussions about difficult topics in their clubs and communities. The program was designed and led by Lorelei Higgins and Scott Martin, two Rotary Peace Fellowship recipients who are now MBBI mediators.
Higgins – an Indigenous relations consultant who is of Métis heritage – and Martin developed a program that blended Nisga'a teachings with Rotary tenets such as The Four-Way Test. They visited the Nisga'a community during Hobiyee, the nation's new year celebration, and spent a few days getting to know the people and learning about their culture. Then, they folded Nisga'a ideas into the MBBI program – in particular, that of sayt-k'il'im-goot. It means "one heart, one path, one nation."
"The metaphor is a common bowl," says Higgins. "The elders spent a lot of time teaching us about that. Because if you don't act in your life as if we eat from one common bowl, you will never keep the bigger whole in mind. Our peace facilitation conversations were grounded in this practical idea."
Another concept the program explored was that of neutrality as an alternative to empathy. Shirley-Pat Chamberlain, a member of the Rotary Club of Steveston-Richmond, was surprised by this idea at first. But she came to understand that maintaining a neutral position toward someone else, instead of trying to empathize, could be beneficial.
"I can't always have empathy, because my lived experience is different," Chamberlain says. "Instead of relating based on a common feeling, this was more about staying neutral. It creates a different kind of conversation than one where you're trying to read their expressions or tap into an emotional connection. If people are 'triggered' or they're reacting [strongly], you write your emotions down in your journal, but you keep your face neutral and keep your tone as neutral as you can. It can create a safe space."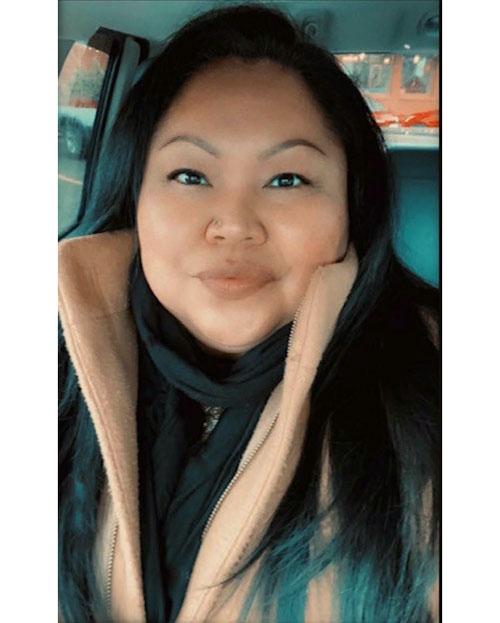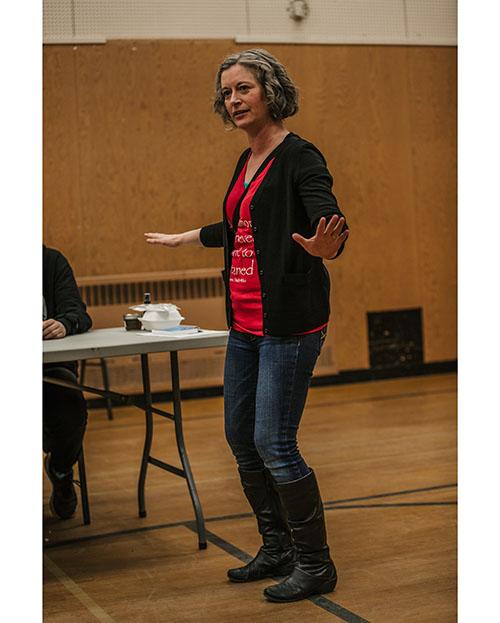 The facilitators-in-training also practiced what's known as deep listening. For two minutes, one person would tell another what they thought about a topic. Then, the second person would use two minutes to "reflect back" what they'd heard the first person say. That receptive spirit was established at the beginning of each session with a meditative breathing exercise.
For Ardath Paxton Mann, a member of the Rotary Club of West Vancouver Sunrise, the seemingly simple exercise was a major reason why the program was so transformative. "It's probably been one of the most valuable experiences I've had in my 35 years in Rotary," she says.
About 50 Rotary members and Nisga'a community members took part in two online sessions per week for three months. The Rotary members then went back to their clubs to facilitate discussions on topics such as Rotary's commitment to diversity, equity, and inclusion, the Truth and Reconciliation Commission of Canada, membership issues, and mental health.
Robinson appreciated meeting new people in the program as well as acquiring new skills.
"It really brought me out of my comfort zone about preparing for any kind of presentation," she says, adding that the training "brought me to a new comfort level as a facilitator and co-facilitator." Paxton Mann hopes this collaboration is just the beginning. She'd like to see Rotary members facilitating all kinds of discussions with other groups in the area.
"We want the community to begin to see Rotary as a bit of a hub for peace," she says. "If the school board is having difficult conversations, we can introduce them to facilitated peace conversations. It can allow for conversations to take place without the anger and disagreement that can often occur if you just have people talking at one another across a table."
Find out more about Rotary's partnership with MBBI.
Learn more about the Nisga'a Nation.
— 15 Sep 2023