Where are they now?
---
A passion for empowering girls

Lungiswa Gwaai felt the power of education at school and on a Rotary Youth Exchange
I grew up in Langa, a township in Cape Town, South Africa. My mother, sister, and I moved there from the Eastern Cape province to seek a better education for me. But in 2004, when I was 14, my mum got sick and died of diabetes. Shortly afterward, my sister died of a heart attack.
I was raised in a one-room house by my cousins. There were a lot of us, but everyone made sacrifices for me. We knew that was our situation for the time, but it wasn't forever, so we worked hard to change things. What kept us going was love.
I attended the very first LEAP Science and Maths School. (The acronym stands for Langa Education Assistance Program, and now there are six LEAP schools in three South African provinces.) I would walk down the streets of Langa and be seen as a role model, which put so much pressure on me. Every child would look at a student wearing an orange and black jacket — our uniform — and see hope.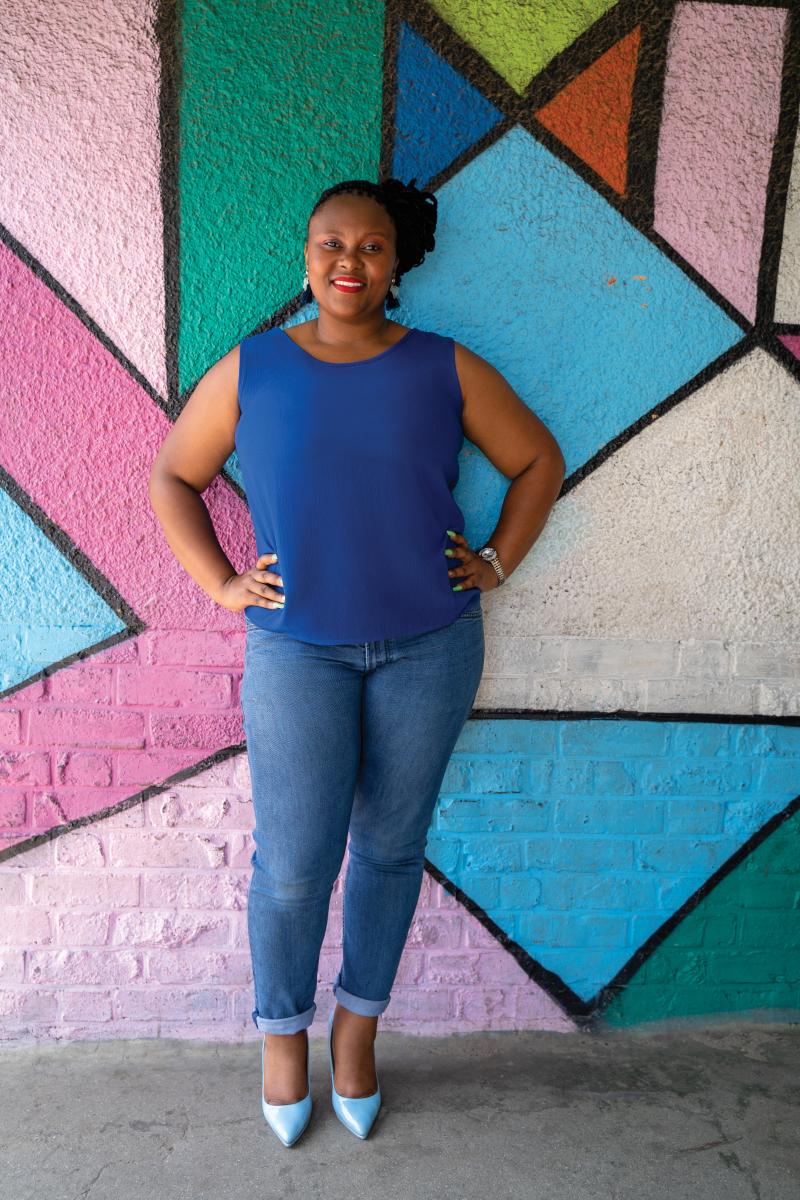 One day, when I was in 11th grade, I was called into the school director's office. I asked, "Did someone die again?" It was such a difficult time. First my mum, then my sister. I kept hearing that someone in my family was dead, and in my head, when I was called in, I thought, "Oh my goodness, it's death again."
This time, though, it was something different. John Gilmour, the school's founder and director, told me I had been nominated to attend a Rotary Youth Leadership Awards camp. I was so happy. At RYLA, I learned about Interact, and I worked to start a club with the help of the Rotary Club of Newlands, which was supporting LEAP — as has The Rotary Foundation. I was my school's first Interact club president. From there, the opportunities kept coming. I got to meet and engage with other students coming from more privileged schools, and I heard about other Rotary programs. I was especially interested in Rotary Youth Exchange, and the Newlands club agreed to sponsor me for a year in Brazil.
It was a long journey for me to get everything required to go on the exchange, but I was helped along by all the Rotarians and the teachers in my school. They became like family members — especially John Gilmour. In the townships of South Africa, it is normal for Black people to grow up without their fathers. I didn't know mine and have no idea where he is. But when I got to the embassy to apply for my visa, the man said, "Where is your father?" I had no time to explain to him about everything with my father and my family. I pointed to John and said, "Here's my father."
I still don't understand why I did it. You could see in the man's face that he wondered how I could be the daughter of a white man. But John played a fatherly role in my life. I would say he is my father. It was a success: I got my visa.
Youth Exchange was an amazing experience. My eyes were opened. I wanted to be in a country where I was challenged enough that when I returned home, I would be a different person. During that year, I reflected on my life. That's when I decided that I wanted to go back to South Africa and be an agent of change. I wanted an opportunity to open doors for young generations that would come after me.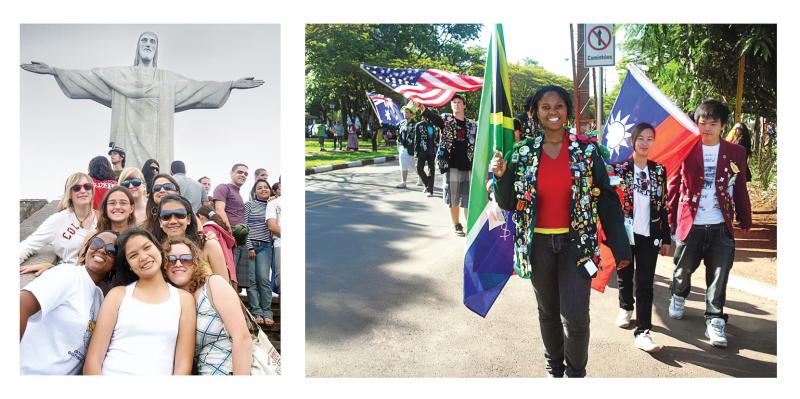 Back home, I went to work for LEAP while earning national diplomas in operations management from Cape Peninsula University of Technology and safety management from the University of South Africa. Today I'm part of LEAP's management team, working on operations and fundraising. I started a Rotaract club — again sponsored by the Newlands club — in Khayelitsha, the largest single township in South Africa. The club brought together mainly young professionals who want to make a difference in their lives and the lives of others.
Lungiswa Gwaai
Rotary Youth Leadership Awards, 2007
Rotary Youth Exchange, Brazil, 2009-10
Cape Peninsula University of Technology, national diploma, operations management, 2019
University of South Africa, national diploma, safety management, 2020
I joined the Rotary Club of Newlands when I was 29. We are working with early childhood development centers in Langa, and having grown up in Langa has been an asset for this project. The way to build relationships in the townships is to wear your jeans, walk the streets, touch, feel, hear, and be a part of the people. I know the dynamics of the community. I'm on the ground and I speak the language.
In 2017, I got a phone call from a man in Switzerland. He said that they wanted to interview me for a film about Rotary Youth Exchange that had been commissioned by the Swiss Rotary Foundation. They flew to South Africa and sat down with me to hear my story. That film became Lungie's Story. (Lungie: That's me!) I'm very grateful for the film. It's won several awards, and because of it, other opportunities opened up. I was invited to speak at the 2021 Rotary institute in Prague, and there I met then-RI President Shekhar Mehta. He asked me to be an Empowering Girls ambassador.
I wanted to go back to South Africa and be an agent of change. I wanted an opportunity to open doors.
Women's empowerment is my passion. If you want to invest in a young woman, invest in her education. That's how they grow, find their voice, and learn to stand up. As an African woman, I know there are cultural differences. People may say not to look someone in the eye or not to challenge what a chief is saying. But as soon as you are educated, you learn that it is OK to express your opinions and to trust that change is possible.
I'm a proud product of Rotary. I know how much its members have personally invested in my growth. I wanted to be part of that team that makes a difference in the world — and I keep on taking each and every opportunity that comes my way. — As told to Diana Schoberg
This story originally appeared in the January 2023 issue of Rotary magazine.
Exchanges for students ages 15-19 are sponsored by Rotary clubs in more than 100 countries.