At the crossroads of peace and commerce
A Rotary Peace Fellow guides businesses to become catalysts for social good
By Amy Hoak
Ten years ago, the Peace Corps assigned Terrance Stevenson to serve in Armenia as a volunteer community development specialist. While teaching English and cross-cultural education, he gained a deep understanding of the country's conflict with neighboring Azerbaijan — one that had been going on since before the collapse of the Soviet Union. The conflict impacted the lives of everyone he met there during his two-year stay.
The experience changed Stevenson's life, too. "It pushed me to want to learn and understand more about the roots of violence," says Stevenson, who was a 2019-20 Rotary Peace Fellow. "How do you get to a place where you're going to war? And then how do you solve something like a war or a conflict?"
After one of his English students was killed during required military service in Armenia, Stevenson began researching conflict resolution and innovative pathways to peace. In particular, he wondered how the private sector might be engaged in peace efforts. That eventually led to his startup, PeaceAtlas, which he founded in 2021 to help organizations understand the impact of their actions and how to make a positive difference.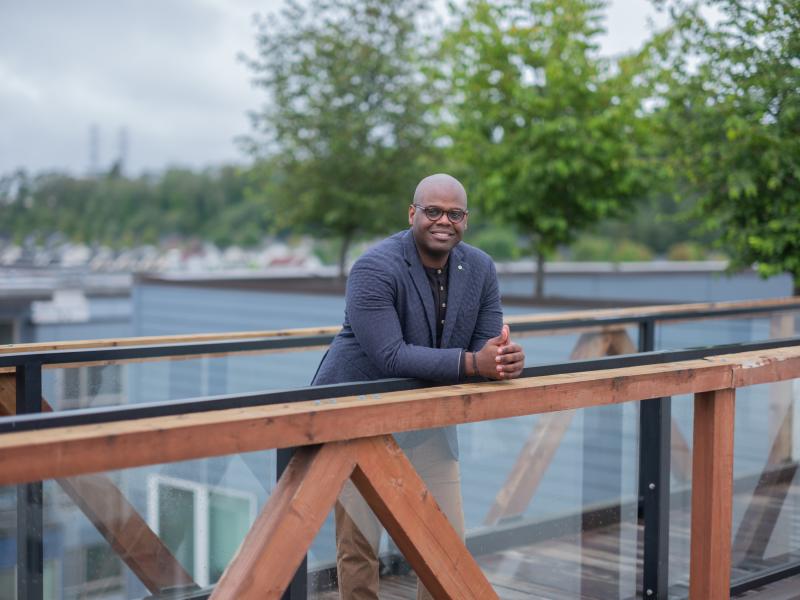 "It's essentially a consulting company where I work with nonprofit organizations and businesses to help develop strategies for them to utilize a Positive Peace framework in their social impact work," the 34-year-old says. "There's a lot in the world that you cannot control; there's a lot that happens that impacts your business. But one thing that you can control is your impact. What is the impact that you're having on your workforce, your employees? What's the impact that you're having on your community — the communities that you work in, the communities that you engage?"
Companies are increasingly taking action on this front, he says, pointing out those that are addressing the war in Ukraine or divesting from Russia. Corporations including Wells Fargo, Ford Motor Co., and Neiman Marcus, for instance, announced corporate giving campaigns or increased giving commitments to address the humanitarian crisis in that part of the world.
Organizations are also giving more thought to employees' inner peace, he says. "A lot of employees are burned out. A lot of employees are struggling right now. And businesses have historically looked at it as, 'Well, that's the nature of the work, you know, stress happens,'" he says. "We've seen now what happens when you don't address that. There's a backlash," he adds, referring to the many employees who have left their jobs during the Great Resignation.
Stevenson's journey began in Arkansas. He went to Little Rock Central High School, which made national news for its racial integration in the years after the U.S. Supreme Court's ruling in Brown v. Board of Education. The nine Black students who started at the school in 1957 had to be escorted past protesters by federal troops. "That pretty much changed a lot about the country, allowing opportunities for Black students like me to be able to get that kind of an equal education," he says.
That history also proved inspirational for him: It provided real examples of people who took risks to ensure equality and equal access. And yet, Stevenson didn't originally plan a career focused on peace. In fact, he entered the University of Memphis as a music performance major, a clarinet player, before changing his focus.
Courses on international relations and human rights, particularly one that discussed the genocide in Rwanda, captured his attention. He went on to start a chapter of Amnesty International at the university. "That kind of propelled me into this world of understanding international relations, violence, and conflict," he says.
He interned at the Woodrow Wilson International Center for Scholars in Washington, D.C., where he assisted scholars including John Hewko, who was studying foreign aid assistance and development. Hewko, now the general secretary and CEO of Rotary International and The Rotary Foundation, became a trusted mentor.
Stevenson began his Rotary Peace Fellowship in 2019 with studies at the University of Bradford in the United Kingdom. The COVID-19 pandemic that began soon after got in the way of his plans to work at a development bank in China. Instead, he entered an accelerated student entrepreneurship program at the university, which he describes as an incubator of sorts for social enterprises that helped him develop PeaceAtlas.
"I had been wanting to create a business that focuses on working at the intersection of peace in the private sector, to help businesses contribute more to peace and peace processes, but I didn't really know what to do," he says. "And that kind of isolated experience of the pandemic, for the first time, gave me an opportunity where I could actually focus on this social enterprise."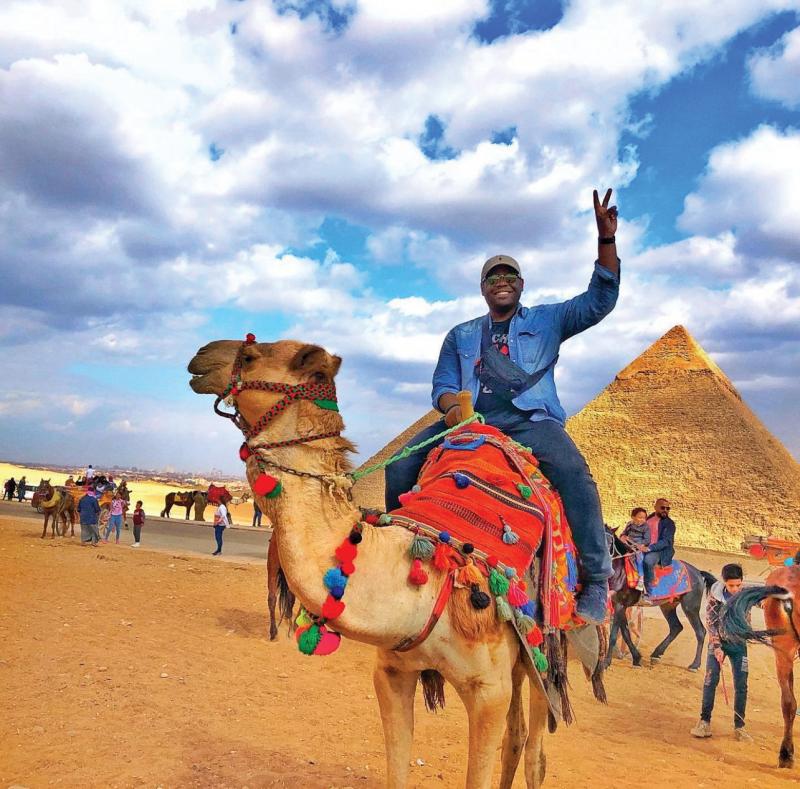 Terrance Stevenson
Peace Corps, Armenia 2012-14
Rotary Peace Fellow, 2019-20
Founded PeaceAtlas, 2021
Member of the Rotary Club of Seattle-International District
While developing PeaceAtlas in his spare time, Stevenson recently took a full-time position as social impact manager for Givewith, a company that helps businesses increase their sales and profits while advancing corporate responsibility plans. He is also active in Partnering for Peace, a nonprofit organization supporting the service partnership between Rotary and the Peace Corps.
Many organizations acknowledge that not addressing social issues is no longer an adequate strategy for business success and growth, Stevenson says. Younger generations in particular are interested in social progress, he notes, and strive to hold companies accountable, their voices amplified on social media.
"It's not utopian to think that we can have a workforce where we are inclusive and helping do social good — and actually spending resources and money on it," he says, adding that companies are realizing that social activism doesn't hurt their bottom line and can instead help it.
At a minimum, this dynamic is causing many companies to examine their impact on society, Stevenson says, and at best, the companies can become "catalysts for social progress … and contribute to making the world a better place."
This story originally appeared in the November 2022 issue of Rotary magazine.
Want to learn more about how you can promote peace? The Rotarian Action Group for Peace gives Rotary members resources and support to advance peace efforts and turn ambitious ideas into life-changing realities.