Our World
Two of a kindness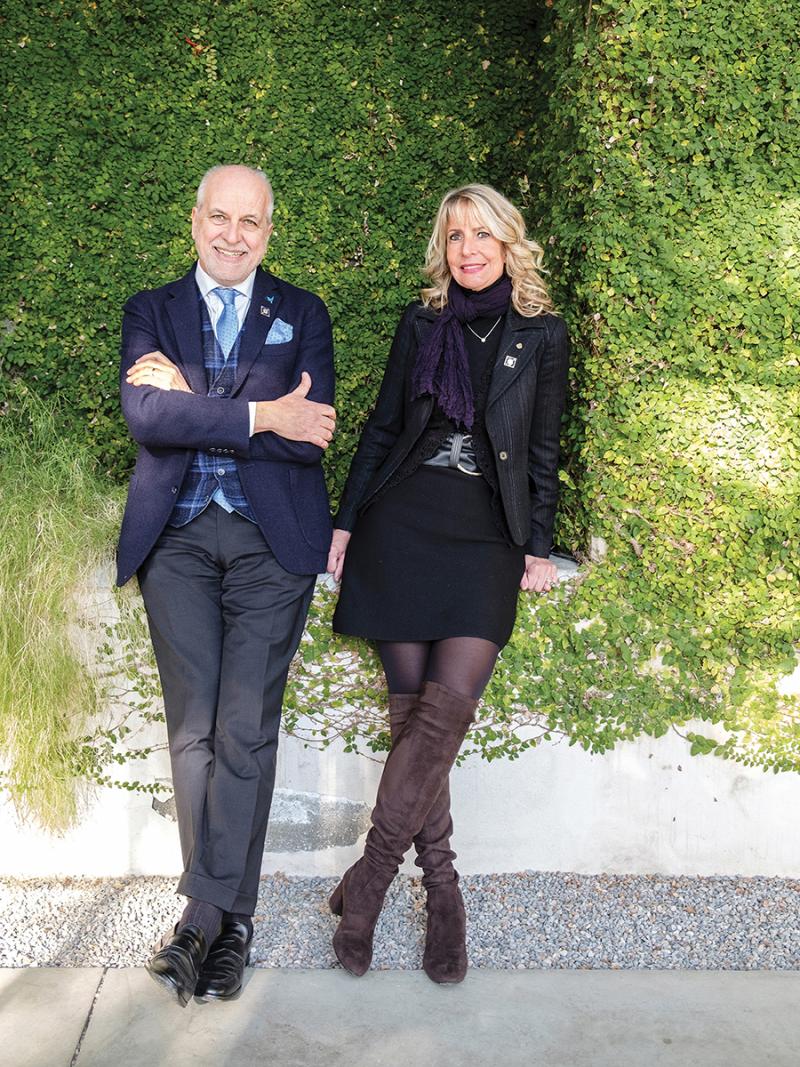 When Filippo Arcioni and Roberta Peverelli tied the knot on 20 September 2018, they knew they didn't need a new blender cluttering up their kitchen. So they asked their guests to help them celebrate the occasion by donating to End Polio Now rather than buying traditional wedding gifts. Many of their guests happily obliged, and the donations amounted to $30,000.
"I was in disbelief — and happy," says Peverelli.
The idea seemed natural to these longtime Rotarians. "When we decided to get married, it only took looking into each other's eyes for an instant to decide how we would incorporate Rotary into our wedding," says Peverelli.
In addition to having served as presidents of their respective clubs, the couple are deeply involved in the philanthropic side of Rotary. Arcioni is the chair of District 2042's fundraising subcommittee and Annual Fund subcommittee. Peverelli is her club's Foundation chair.
The two met in 2003 at an ice-skating rink in Como. Peverelli was president of her daughter's skating team, and Arcioni oversaw the company that manages the rink. "We were fighting over the availability of an ice rink," says Peverelli with a laugh. Fortunately, their relationship thawed and today they are devoted to each other — and to The Rotary Foundation.
"We think the most important service of The Rotary Foundation is that it gives a lot of visibility and knowledge of Rotary to the world," Peverelli says.
Asking for contributions to End Polio Now also saved the couple the pre-wedding stress associated with registering for gifts, and saved their guests the trouble of shopping for them. The request also brought an expression of the couple's values into their wedding celebration.
The couple encourage others to follow their example for any happy event. "We invite other Rotarians to consider collecting donations for End Polio Now to celebrate other beautiful events in their lives," Arcioni says. "Naturally, it doesn't have to be just weddings.
"The joy you experience will be coupled with the knowledge that you are helping rid the world of polio and saving children from this crippling disease."
— ANNEMARIE MANNION
• This story originally appeared in the April 2020 issue of The Rotarian magazine.