Our World
Support system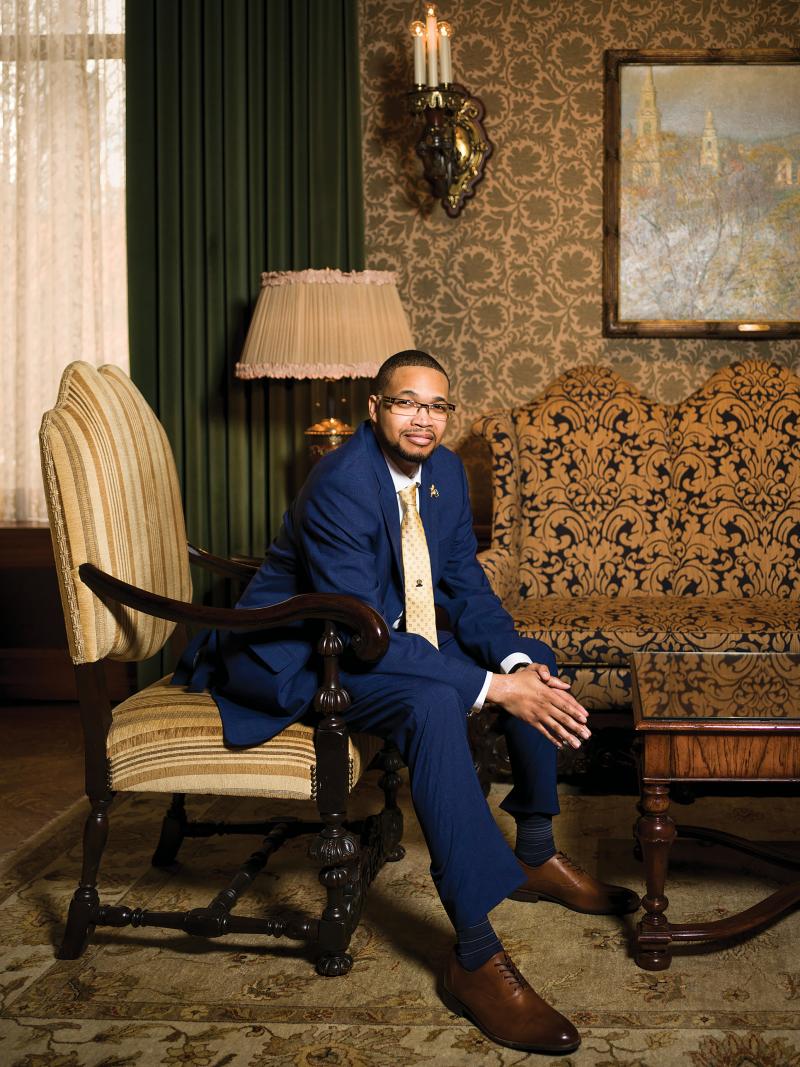 Walking into high school for the first time wasn't easy for Steve Durant. After suffering a stroke at age 14, he used a cane to cope with tremors and a loss of balance. "My first test wasn't algebra or math. It was walking through the doors of a school with 2,000 people," says Durant, 36.
Durant suffered a second stroke at 17 — possibly because he carries a sickle cell gene — and struggled with depression. Despite those challenges, he volunteered at the Children's Hospital of Michigan and participated in the Detroit Police Law Enforcement Explorer program and in other service work. In 2001, the Rotary Club of Detroit named him Youth Citizen of the Year. Thus began an enduring devotion to Rotary; Rotarians, in turn, have been there for him when he needed them most.
While studying finance, Durant became a regular guest at meetings of the Rotary Club of Detroit and helped found the Rotaract Club of Wayne State University. He formed close friendships with Rotary club members, including Trey Greene and Fred Pearson. "They'd adjust my tie or my jacket just like a father would," he says.
His Rotarian friends also helped him gain confidence. "At first I'd just sit in the back at meetings and watch," he says. "But then one of the Rotarians came up to me and said, 'It's not enough for you to just sit here. You have to learn to talk to people.' "
Durant became a member of the Detroit club. In 2012, he and his wife, Moriah, had a daughter, Rosaria. But when Rosaria was four years old, the family's car was hit head-on when another motorist crossed the center line. Steve and Moriah Durant suffered serious injuries, and Rosaria was killed.
In honor of their daughter, the Durants founded the Rosaria T. Durant Memorial Fund, which supports programming at the Center for Peace and Conflict Studies at Wayne State. Durant is also raising money for a program that eases the transition back to school for young people who have been hospitalized. He is also Rotaract chair for District 6400.
"Steve uses service to others, and Service Above Self, as a way of healing," says Pearson, director of the Center for Peace and Conflict Studies. "But he was inclined in this direction long before that."
— ANNEMARIE MANNION
• This story originally appeared in the May 2020 issue of The Rotarian magazine.