Our World
Global perspective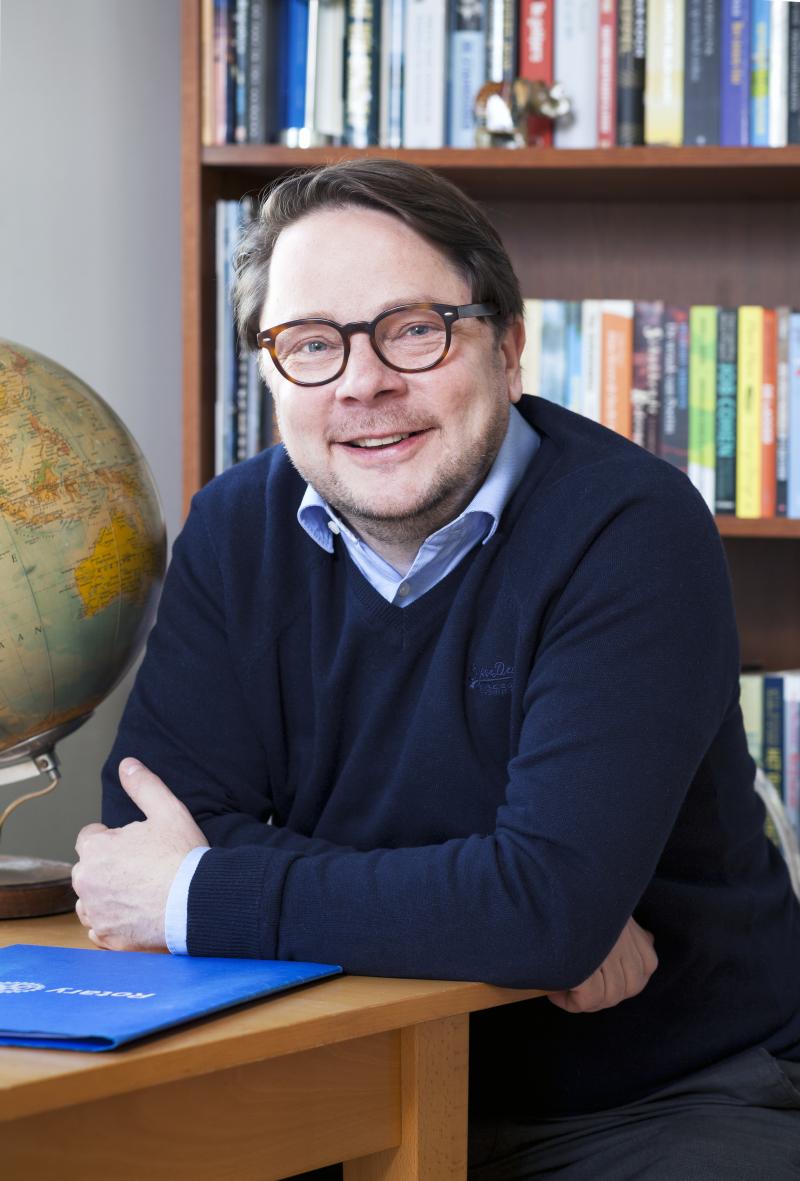 When 18-year-old Dutch high school student Rutger Mazel arrived in Modbury, Australia, for his Rotary Youth Exchange year in 1987, he thought, "What am I doing here at the other end of the world? I want to go back." Fortunately, his panic didn't last long. "Only the first day I was homesick, and after that, never again," he says. Mazel bonded with his host family. And he soon found a local network of friendly Rotarians.
After he returned from Australia, he continued to make international connections, and he found that the practice he had gotten speaking English during his exchange year, as well as the global perspective he had gained, came in handy while he earned his master's degree in history at the Netherlands' Leiden University.
A year later, when Mazel launched his broadcasting career with the Dutch public broadcaster NOS and was sent to Washington, D.C., Rotary once again played a part in his life. "I thought, 'I deal with diplomats and journalists. Where do I find real Washingtonians?'" he recalls. "I thought, 'Well, there must be a Rotary club.' " And of course there was, just as there was in Brussels when work took him there a few years later.
Mazel now lives in Amsterdam, where he continues to produce and edit stories for NOS — and to participate in Rotary. He is the governor of District 1580 and serves on the leadership team of the multidistrict Rotary Youth Exchange program in the Netherlands.
He hopes to expand the roster of countries where students go. "The United States and the South American countries are very popular, but I hope we can also try to connect with more African and Asian countries, where Rotary is growing," he says. "We can use Youth Exchange to open better connections there."
Wherever Rotary exchanges take place, Mazel says he knows those students will benefit as much as he did all those years ago. "The career I pursued as a foreign news editor was shaped by this experience, by having been an exchange student — not being afraid to speak another language, making connections, and putting your network to use," he says. "You fly to the end of the world and you see they do things differently there."
— ANNE FORD
• This story originally appeared in the March 2020 issue of The Rotarian magazine.