Our world
Bigger skies
Bella Butler
Interact Club of Lone Peak High School, Big Sky, Montana
What does it take for eight high school students to get from Big Sky, Montana, to Kathmandu, Nepal? About 15 hours, at least $32,000, and the leadership of one determined Interactor: Bella Butler.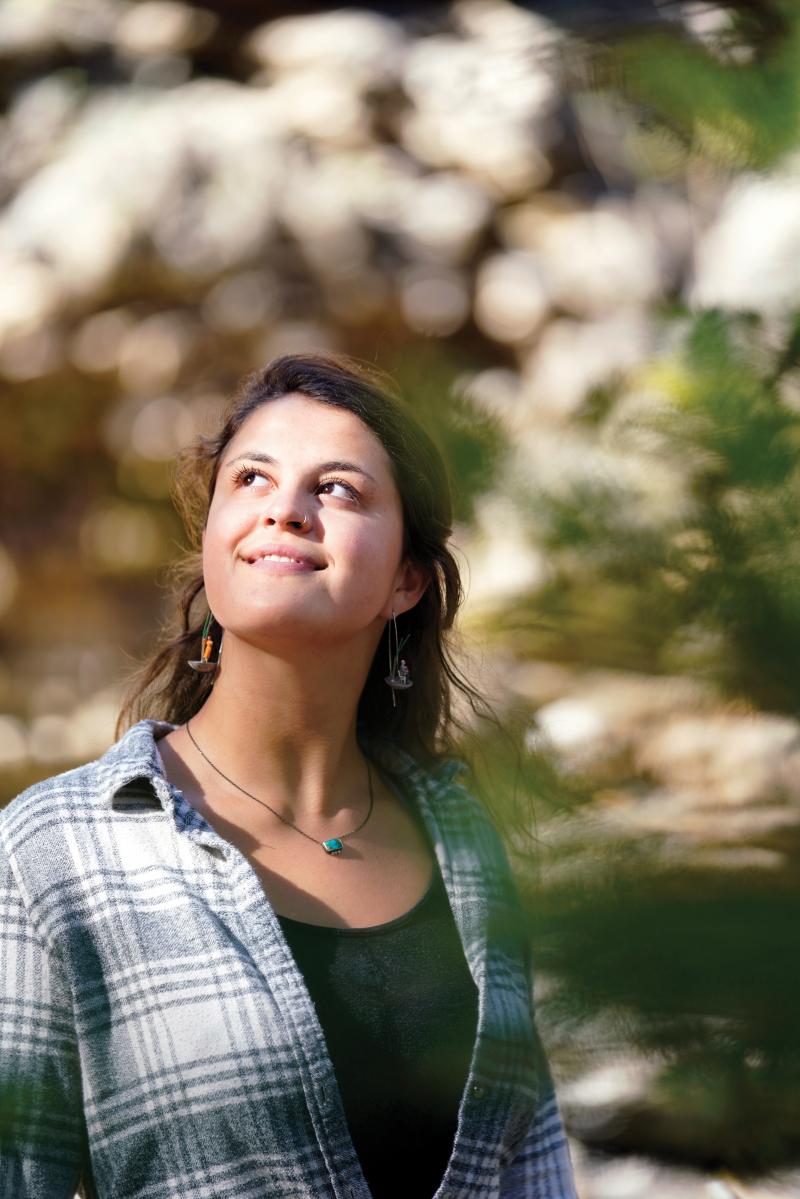 "Before we went to Nepal, my friends and I had a passion for service," says Butler, now 19, who helped found the Interact Club of Lone Peak High School in 2014. "After going to Nepal, it became less of a desire to do something and more of a need."
Butler's interest in Rotary blossomed when she attended a Rotary Youth Leadership Awards camp. At the camp, she and other Lone Peak students learned about Interact clubs. When they returned home, they proposed starting one. "The administrators loved the idea," she says. "The first year we had around 25 kids, and it's growing every year."
Butler and her fellow Interactors got the idea for the ambitious trip to Nepal through Peter Schmieding, a member of the Rotary Club of Big Sky and the founder of Tsering's Fund, a nonprofit that aims to change the lives of children and families in Nepal through education. At an August 2016 benefit for the fund, the Interactors met Pem Dorjee Sherpa, a Nepal native and former Rotaractor who told the story of how, in 2005, he carried the Rotary International flag to the summit of Mount Everest.
"It was one of the coolest things I'd ever heard," says Butler. "Afterward, he was telling me about a trip he'd arranged for students to go to Nepal. We all got the idea: 'Well, why don't we do that?'"
Thanks to donations from local individuals and businesses, the idea became reality. In March 2017, Butler and seven other Lone Peak Interactors, along with Schmieding and two other Big Sky Rotarians, made the long trip to Kathmandu.
The group visited orphanages and schools, where they distributed clothing and toiletries.
The Interactors are sponsoring a young Nepalese woman's education through Tsering's Fund, and they hope to raise enough money to send students from the club to Nepal each year.
Meanwhile, Butler, who graduated from high school last year, is taking time off to travel. But she knows that wherever she attends college, she'll be involved with Rotaract.
"Speaking to people whose lives are so drastically different from my own opened my eyes," she says.
– Anne Ford
• Read more stories from The Rotarian