Convention countdown
On two wheels
Hamburg has a strong tradition as a bicycle town. With its mostly flat terrain and great biking infrastructure, the city is an ideal place to explore on two wheels, and Rotarians who come for the 2019 Rotary International Convention, from 1 to 5 June, will find a variety of ways to get rolling.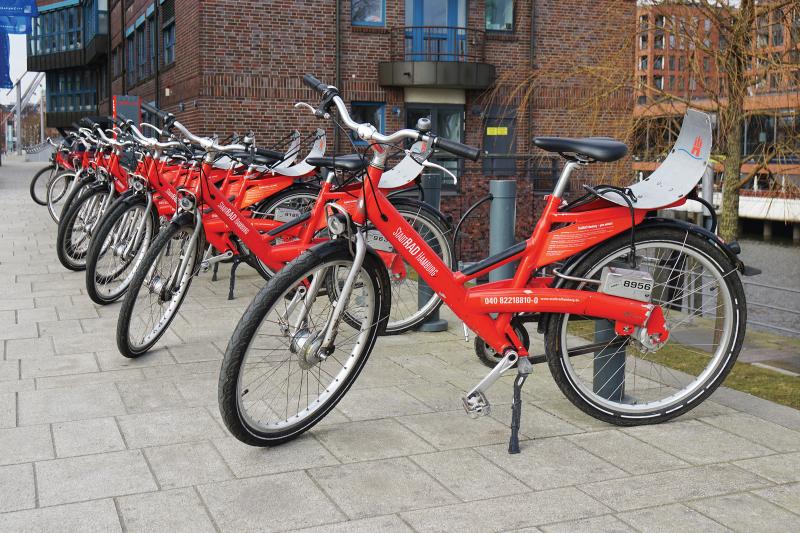 For short trips, you can pick up and drop off a StadtRAD, or city bike, at one of 120 locations. There's no charge for the first 30 minutes; after that, you pay 8 euro cents per minute or €12 per day. To use the StadtRAD system, you must first register online with a credit card, and you must have a mobile phone that works in Europe.
Many bike rental shops offer city sightseeing tours, as well as excursions into the countryside. Try hhcitycycles.de/en or hamburg-radtour.de. For longer trips, komoot.com is an app that can help you plan your route. A popular new option is renting electric bikes, which are equipped with a small electric motor that supports pedaling.
Visitors should be aware that Hamburg cyclists ride fast and are adamant about their right of way. Pedestrians should always be alert for cyclists and make sure to keep to the right on shared sidewalks and paths. Listen for bells; if you hear one ring behind you, it probably means you're on the wrong side.
— Stefan Meuser