Rotary History
Rotary's work commemorated in stamps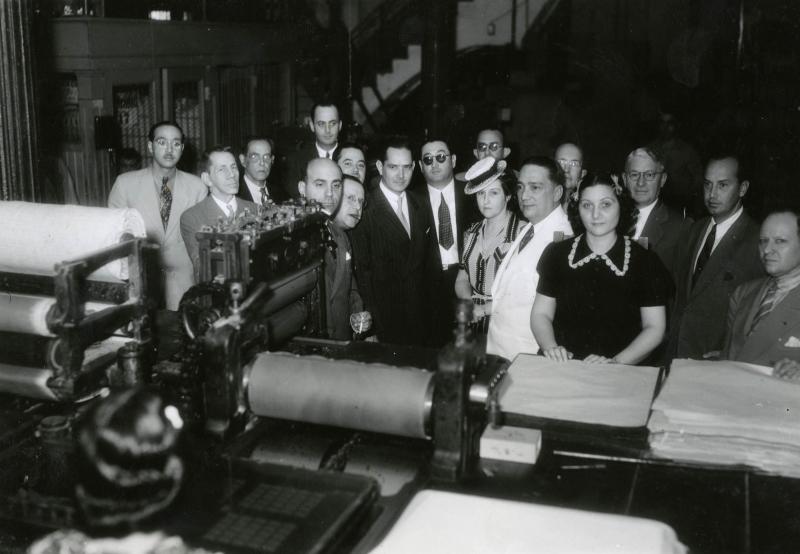 Countries around the world have honored the work of Rotary with commemorative stamps since 1931, when Austria created an overprint — a later printing over an officially issued stamp — in honor of the Rotary International Convention in Vienna.
Stamps have commemorated other Rotary Conventions, including those held in Havana in 1940; Tokyo in 1961 and 1978; São Paulo in 1981; and Munich, Germany, in 1987.
In 1955, for Rotary's 50th anniversary, 27 nations issued commemorative stamps. Many featured familiar Rotary images such as the gearwheel, which a Greek stamp incorporated along with the number 50. Images of Rotary founder Paul Harris and common scenes from the issuing country also were popular.
Rotary's 75th anniversary was honored with commemorative stamps from Benin, Cyprus, Djibouti, Dominica, Ghana, and others. The postal service of the Netherlands Antilles issued several postcards and stamps, as well as a postage cancellation stamp in the shape of the Rotary emblem. The Maldives issued a series of stamps based on Rotary's Health, Hunger, and Humanity Grants.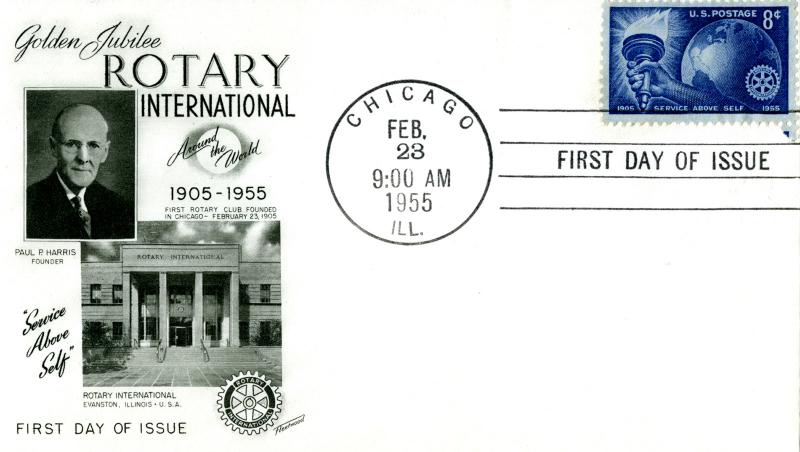 In 2005, Rotary's centennial inspired stamps from nations including France, Ghana, Peru, and Togo.
Stamps have also marked the anniversary of Rotary in individual countries and depicted projects and humanitarian activities. A 1960 Bolivian stamp bears the Rotary emblem and commemorates a children's hospital sponsored by the Rotary Club of La Paz. A 1976 stamp honors 40 years of Rotary in Fiji by highlighting a club project that raised money to buy an ambulance.
Many Rotarians collect commemorative Rotary stamps. Since 1955, a group now known as the International Fellowship of Rotary on Stamps has collected and researched Rotary-related philatelic material.