Former First Lady Laura Bush to speak at Rotary convention
Former First Lady of the United States Laura Bush, an advocate for literacy, education, and women's rights, will speak at the 2018 Rotary Convention in Toronto this June.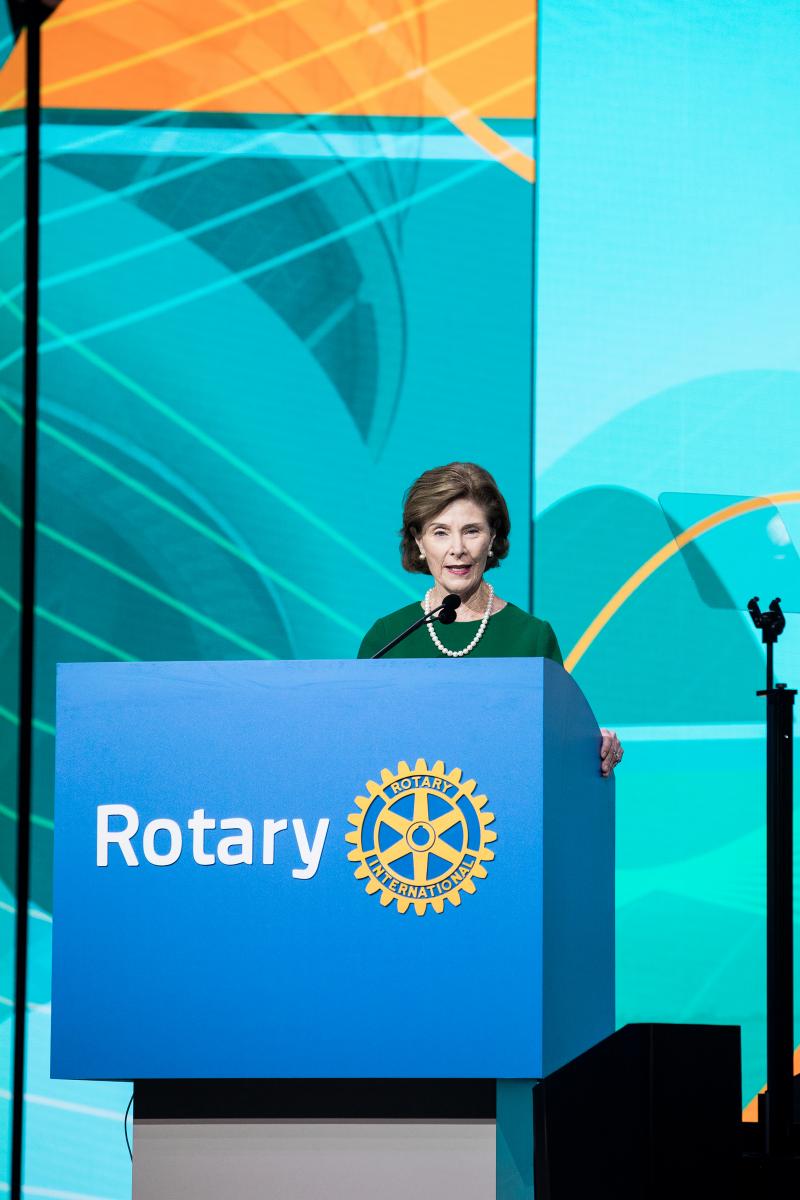 For decades Mrs. Bush has fought for key national and global issues including launching groundbreaking education and healthcare programs in the U.S. and abroad. She founded both the Texas Book Festival and the National Book Festival in Washington D.C. As chair of the Women's Initiative at the George W. Bush Institute, Mrs. Bush continues her work on global healthcare innovations, empowering women in emerging democracies, education reform, and supporting men and women who have served in the U.S. military.
Women's healthcare also has been a central issue for Mrs. Bush. Because heart disease is the leading cause of death among American women, she partnered with the National Heart, Lung, and Blood Institute to launch The Heart Truth campaign and Red Dress project. The Heart Truth raises awareness among women about their risk for heart disease.
Mrs. Bush is the author of the bestselling memoir, Spoken From the Heart, and bestselling children's book, Our Great Big Backyard. She serves on several boards including the National Advisory Board for the Salvation Army, the Council for the Smithsonian National Museum of African American History and Culture, the Board of Trustees for the National Trust for Historic Preservation, and the Southern Methodist University Board of Trustees.
Learn more about the Toronto Convention