Expand our Reach: A Conversation with Katey Halliday
Meet Katey Halliday. A member of the Rotary Club of Adelaide Light, Australia, and a charter member of the Rotaract Club of Adelaide City, Halliday serves on Rotary's Diversity, Equity, and Inclusion Task Force.
---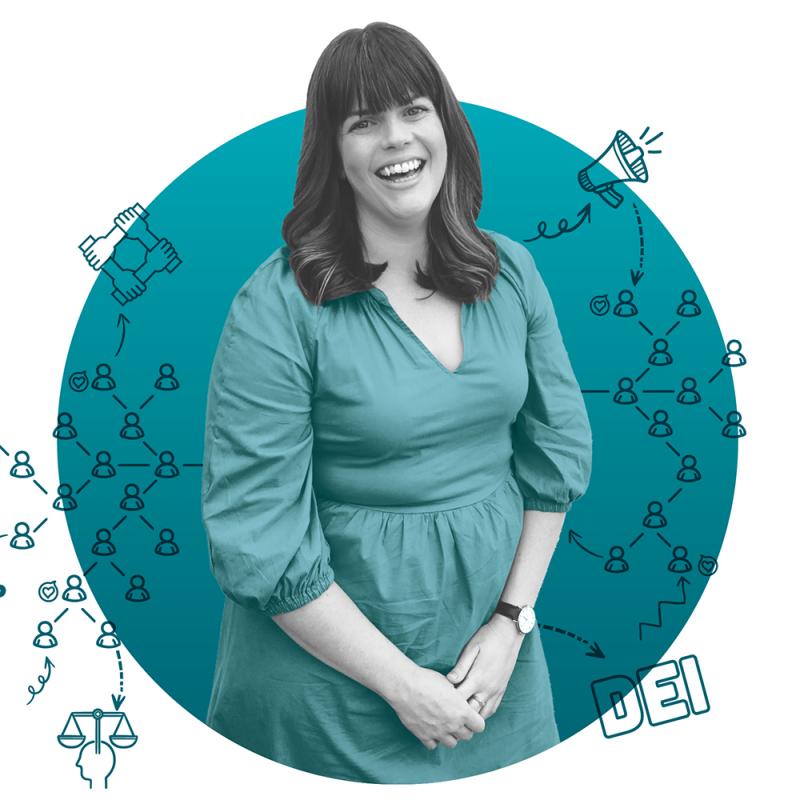 Q. Our Action Plan calls for Rotary to expand our reach. How can we get beyond thinking about membership in terms of numbers?
KATEY: In the past, there's been a lot of focus on achieving a certain head count: "How many people did you get to join?" But if we want a Rotary that's strong, effective, and able to prepare the next generation to lead, we need to make sure more people feel welcome and at home in Rotary, year after year. And that means we must become more diverse and inclusive and provide equitable opportunities for everyone.
Q. Why is diversity, equity, and inclusion (DEI) so crucial to Rotary expanding its reach?
KATEY: Above all, because it's the right thing to do. Diversity, equity, and inclusion is not a political issue; it's a responsibility we have to each other and to our communities. We all have the right to be treated with dignity and respect, to have equal opportunities for fellowship and service, and to be given the same platforms for our voices to be heard. As an organization that's both global and grassroots, we have to lead the way.
But it's also the smart thing to do. Potential members, especially those who have experience with DEI initiatives in their own workplaces, may be put off by a club that is not DEI-friendly. But when those people experience a club that welcomes all kinds of people — all kinds of leaders — you'll turn them into our most effective ambassadors. They'll tell their own friends and networks about Rotary.
Clubs also report that when participants have many different perspectives, they come up with ideas and projects that make a bigger impact. That doesn't surprise me. Workplace studies of diversity, equity, and inclusion demonstrate that diversity of backgrounds, experiences, and viewpoints is a strength.
It's an ongoing effort, of course — and an opportunity for continual growth. I think the vast majority of members are feeling empowered and energized by the positive changes we're making.
Q. How can clubs expand their reach and fulfill their commitment to DEI?
KATEY: There are three key things. First, make your club more accessible through flexible membership models and meeting formats. Second, give all members something meaningful to do. It's not enough to invite people from diverse backgrounds to our meetings and events; we need to include them in planning and decision making, and we need to value their contributions. Finally, bring in outside help. Collaborate with a local expert on diversity, equity, and inclusion training. It's a great way to forge new kinds of partnerships.
And Rotary has so many resources! Check out the DEI-themed posts on the Rotary Voices blog for inspiring stories and ideas. Make a plan using the Diversifying Your Club assessment, which you can find at my.rotary.org/membership. Or take one of the DEI courses in our Learning Center.
Q. What should every Rotary member know about DEI?
KATEY: We all can and should be working on this. It isn't something that leaders alone can do. When we have a truly diverse, equitable, and inclusive culture, we will expand our potential to create lasting change and realize our vision of a world where people unite and take action.