Excitement builds for Melbourne
The 2023 Rotary International convention will offer endless inspiration for the year to come.
By Etelka Lehoczky
Rotary will hold its annual convention in Melbourne, Victoria, Australia next week. Rotary members and guests will gather in Australia's second-most-populous city from 27-31 May to Imagine What's Next for Rotary and for themselves.
With electrifying speakers, powerful breakout sessions, and more than 200 booths in the House of Friendship, the convention will offer endless inspiration for the year to come.
Rotary International President Jennifer Jones said the convention will be a chance to both look back and think ahead: to share stories of the past year's triumphs and get excited about new possibilities.
"We are looking forward to welcoming so many of you from across the globe to come and celebrate the great stories of what we've all accomplished together during this year," Jones said. She called for attendees to "imagine transformation," saying, "We transform ourselves from year to year. We don't change – we become better. We're going to celebrate what's next."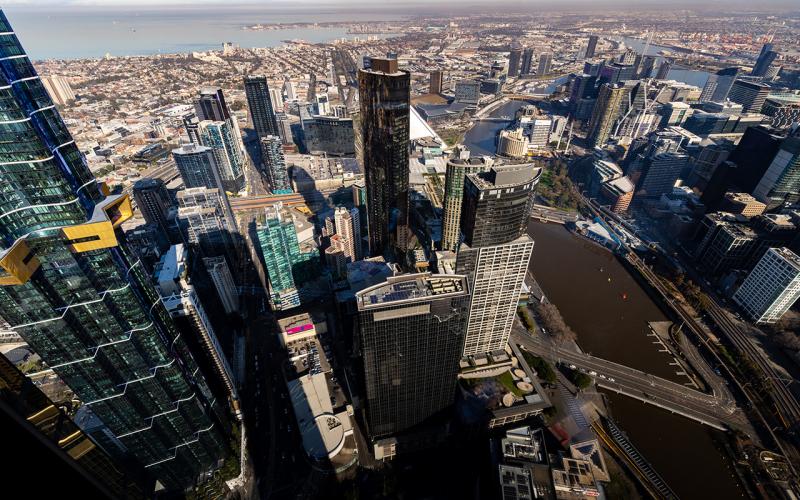 At the Melbourne Convention and Exhibition Centre, Rotary's people of action will discover new perspectives, challenge themselves, and inspire each other. They'll address causes important to Rotary like protecting the environment, eradicating polio, advancing literacy, strengthening communities, and promoting peace. Most of all, they'll experience what it feels like to belong to an organization with 1.4 million members worldwide.
Convention highlights
World-class speakers will include:
Leymah Gbowee, 2011 Nobel Peace Laureate and founder of Gbowee Peace Foundation Africa
Nakeeyat Dramani Sam, a 10-year-old climate change activist and poet
Kari Aina Eik, who's led numerous programs to meet global environmental targets and helped shape the United Nations' Sustainable Development Goals
Chantal Vallée, the first woman in basketball history to be named as both head coach and general manager of a men's professional team
Download the Rotary Events app for a guide to each day's activities, and follow the convention on Facebook.
In the House of Friendship, attendees can meet Rotary members from around the world while exploring exhibits like a Peace Park, sponsored by the Rotary Action Group for Peace, which includes a community conversation space and a "peace portal." The portal will allow visitors to videoconference with peacebuilders in different parts of the world. There's also the Interact60 booth, which celebrates the youth program's 60th anniversary.
The convention will showcase how Rotary is protecting the environment – Rotary's latest area of focus. Breakout panels will address such issues as plastic waste, water pollution, and the value of plant-rich diets. By using the convention app, attendees can eliminate paper waste from printed programs and schedules. Melbourne's excellent public transportation system will reduce emissions by making it easy for attendees to get around without cars. Plant-based and meatless options will be included in menus, and water coolers will be provided throughout the venue to minimize single-use plastics.
Attendees can also enjoy ticketed events organized by local clubs. They include a visit to the Melbourne Museum, a trip to an Australian rules football match, and a food packing event in Melbourne's Federation Square. Volunteers will aim to pack 100,000 meals to be sent to countries in need.
Register for the 2024 Convention in Singapore in the House of Friendship. Those who register during the convention will enjoy a special reduced rate. Drop by the booth for more information about this incredible destination.
18 May 2023